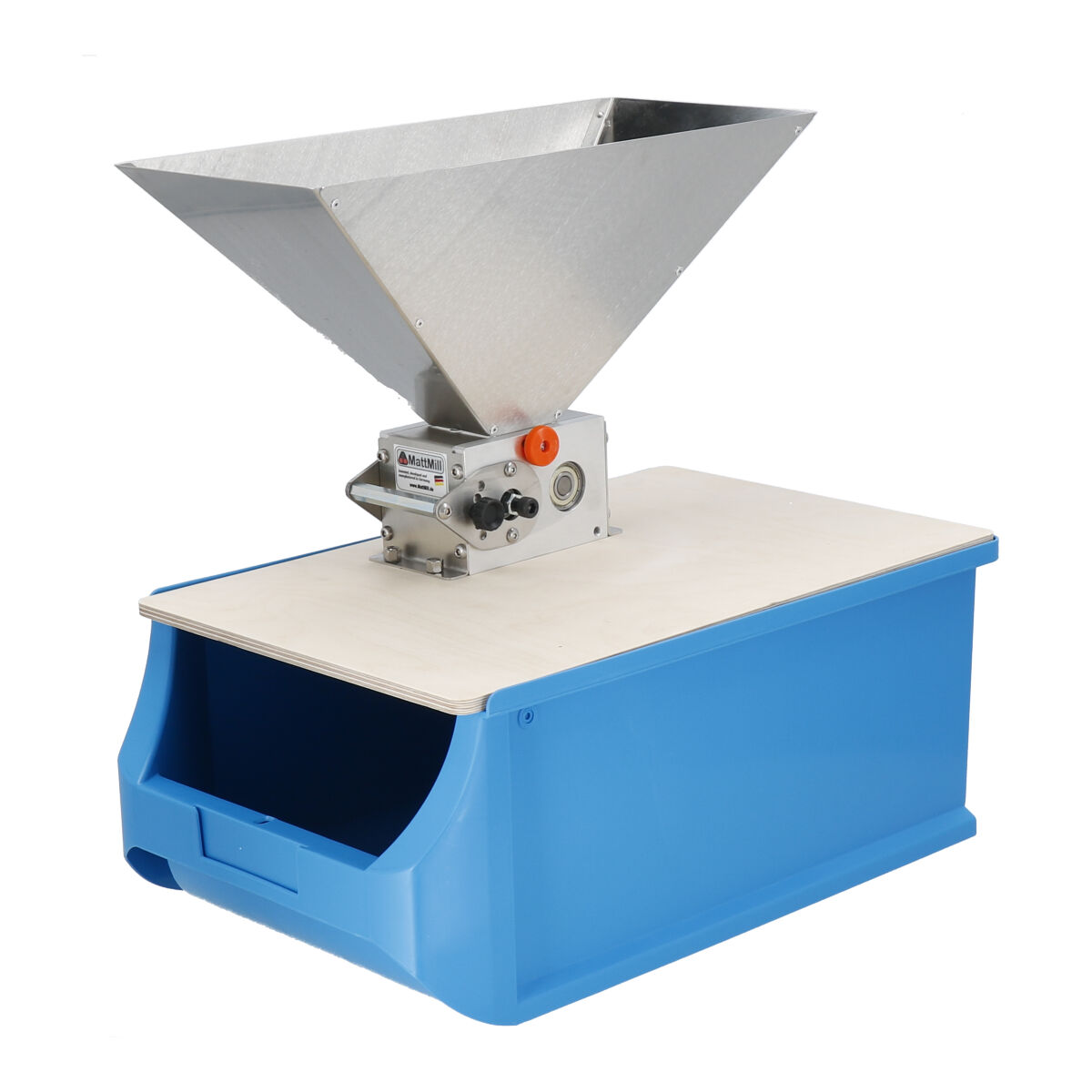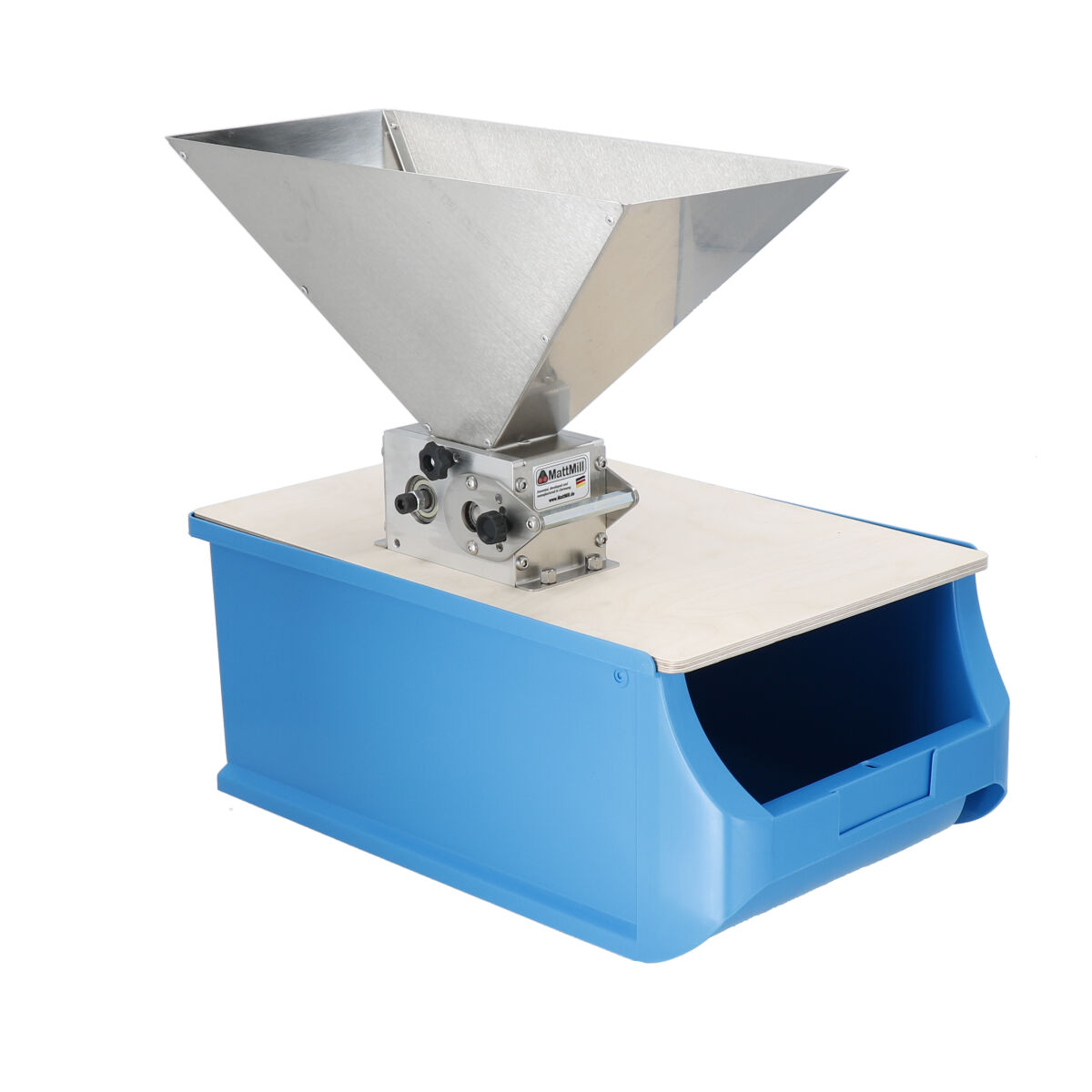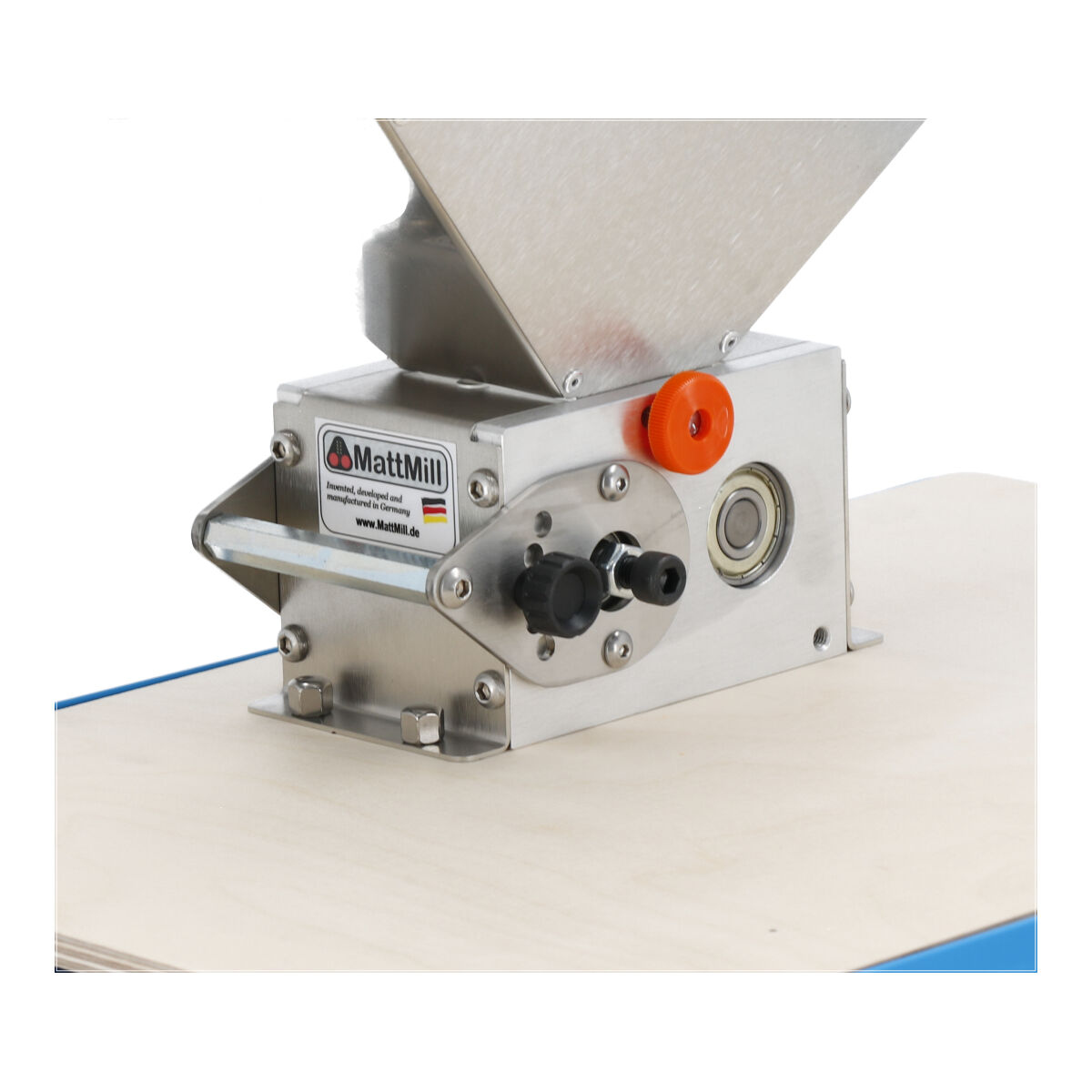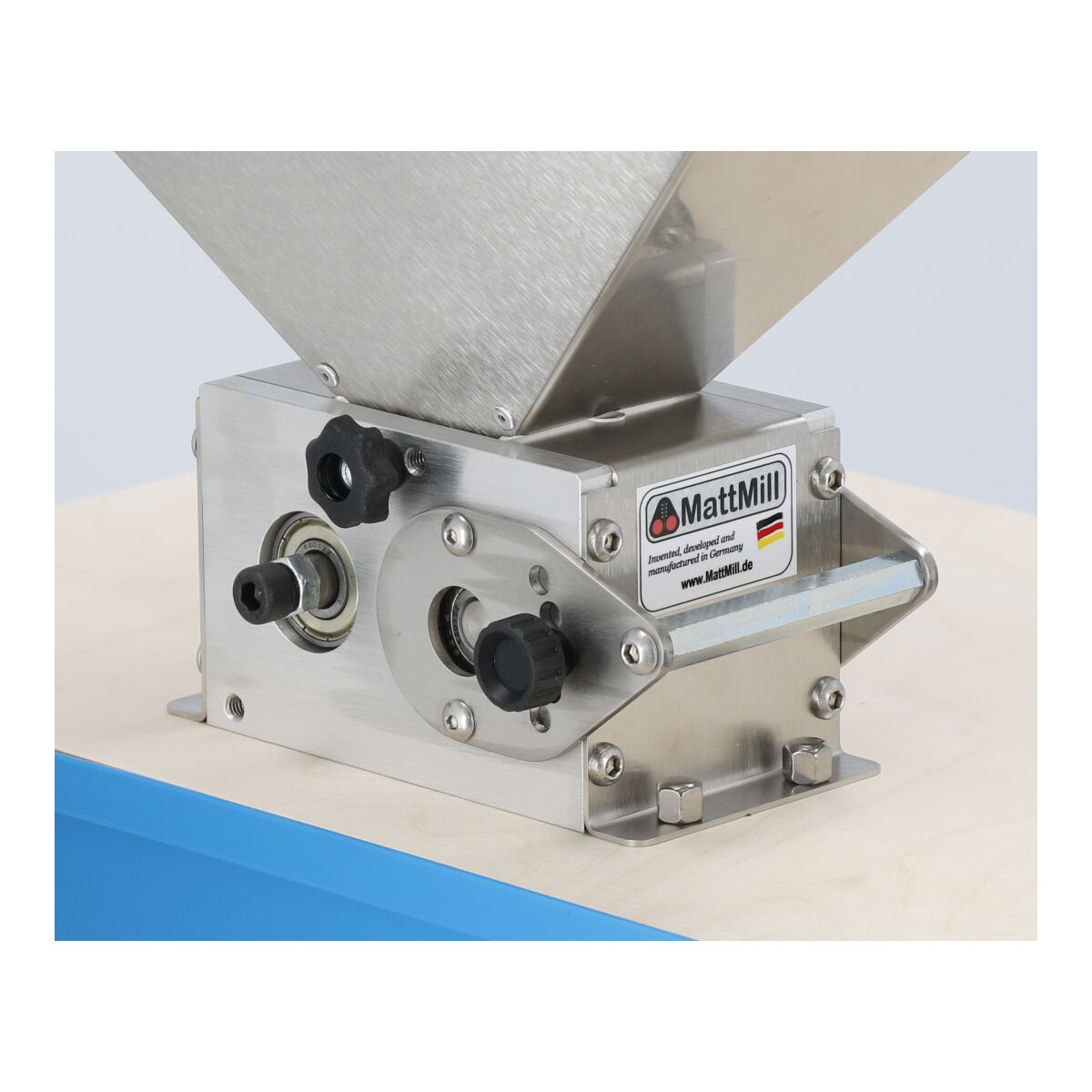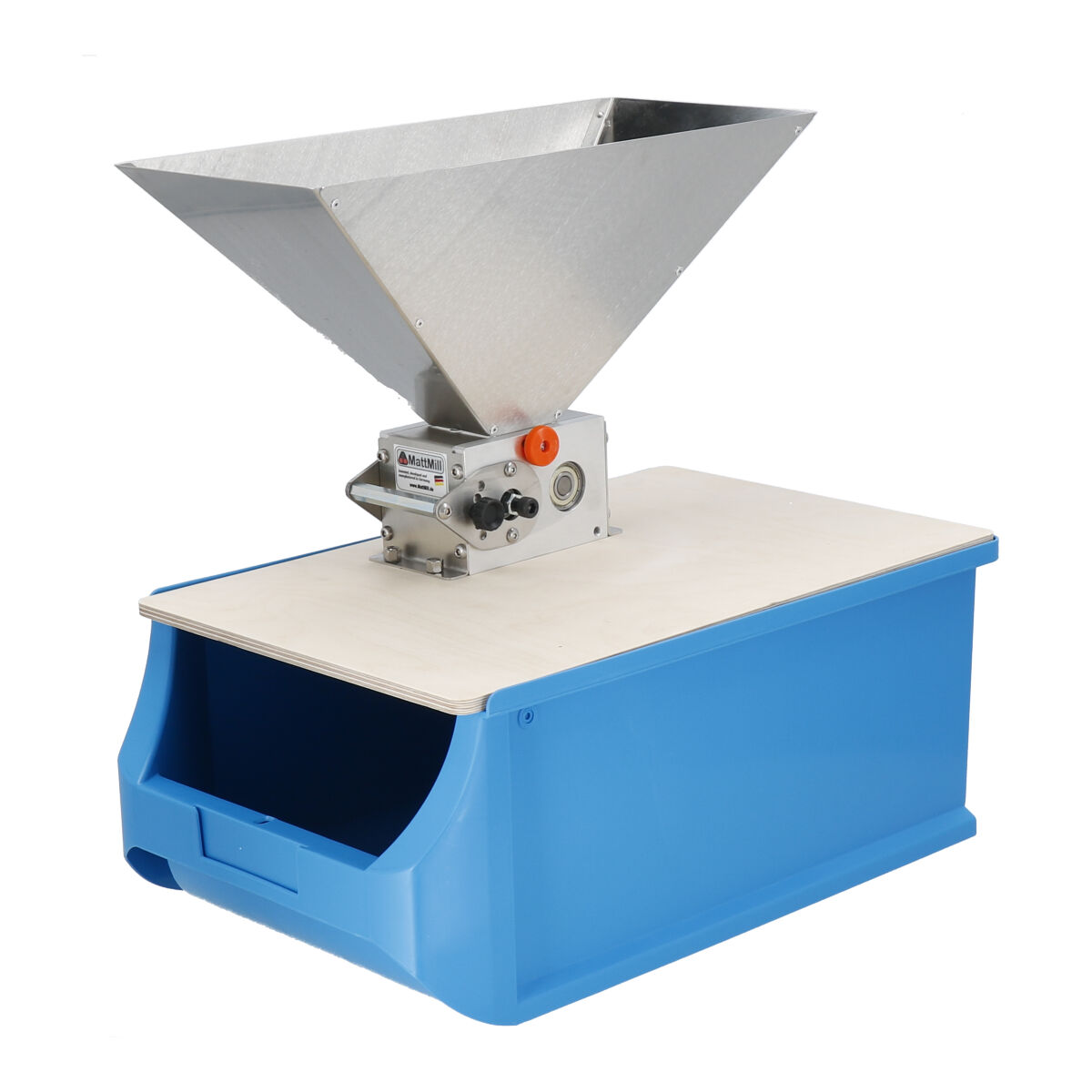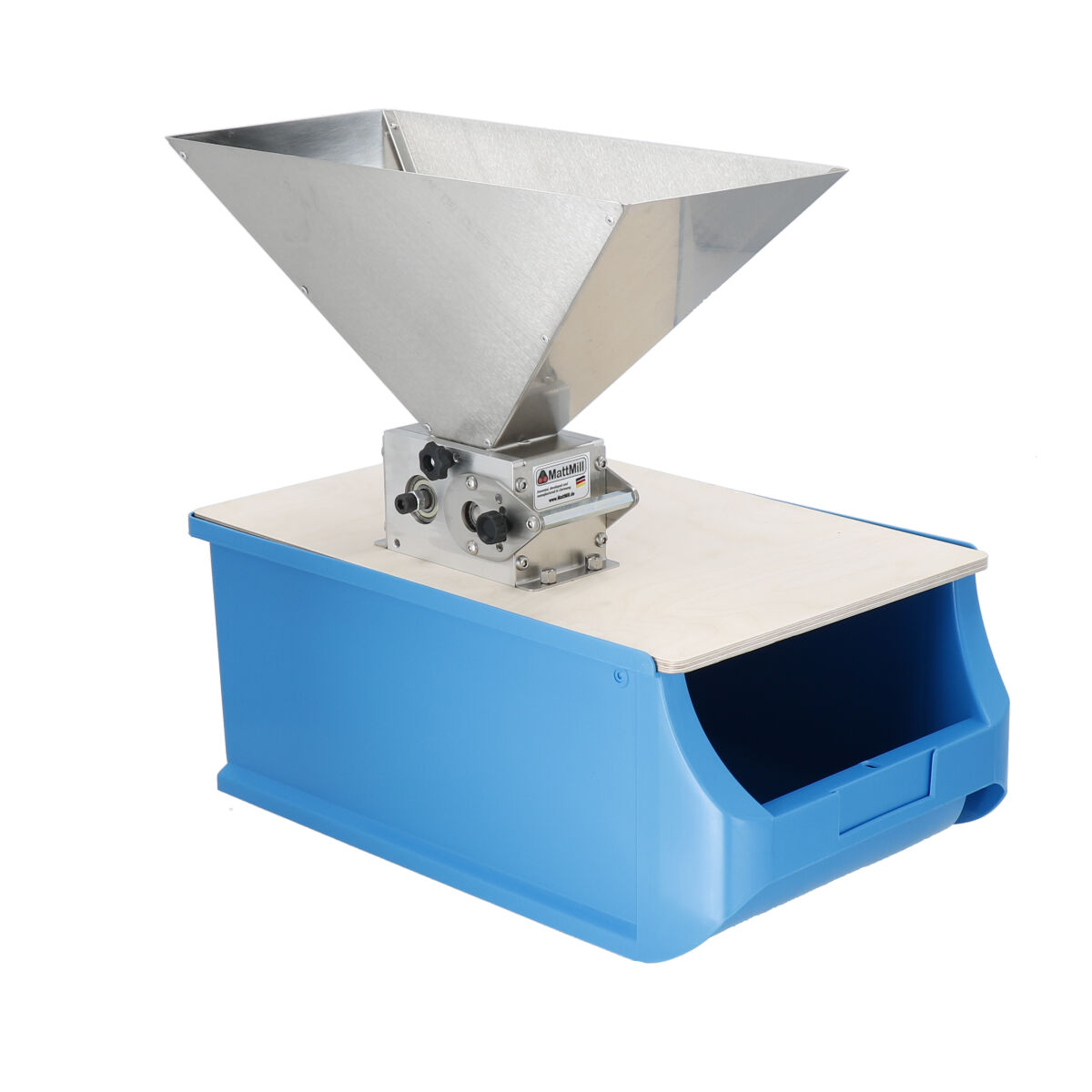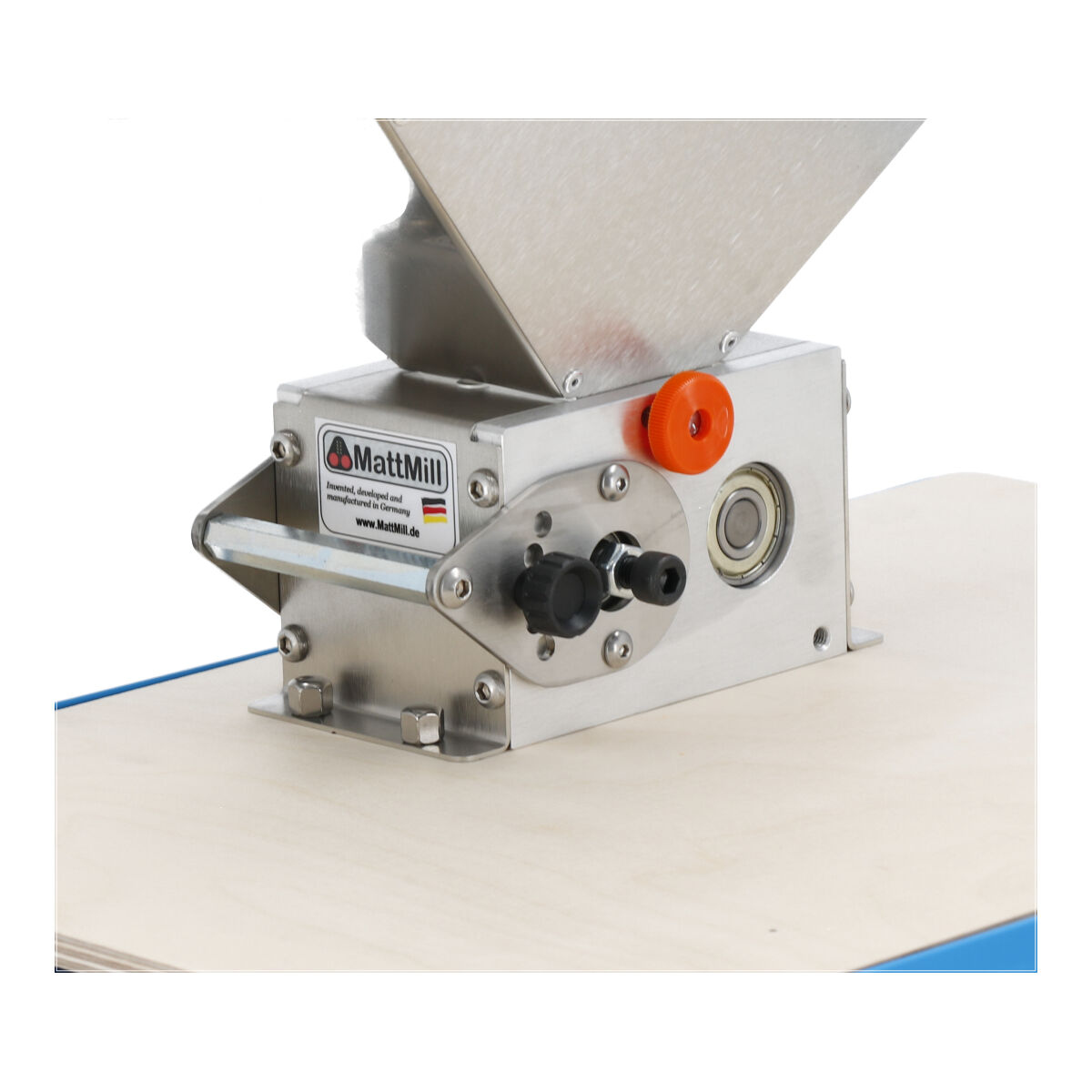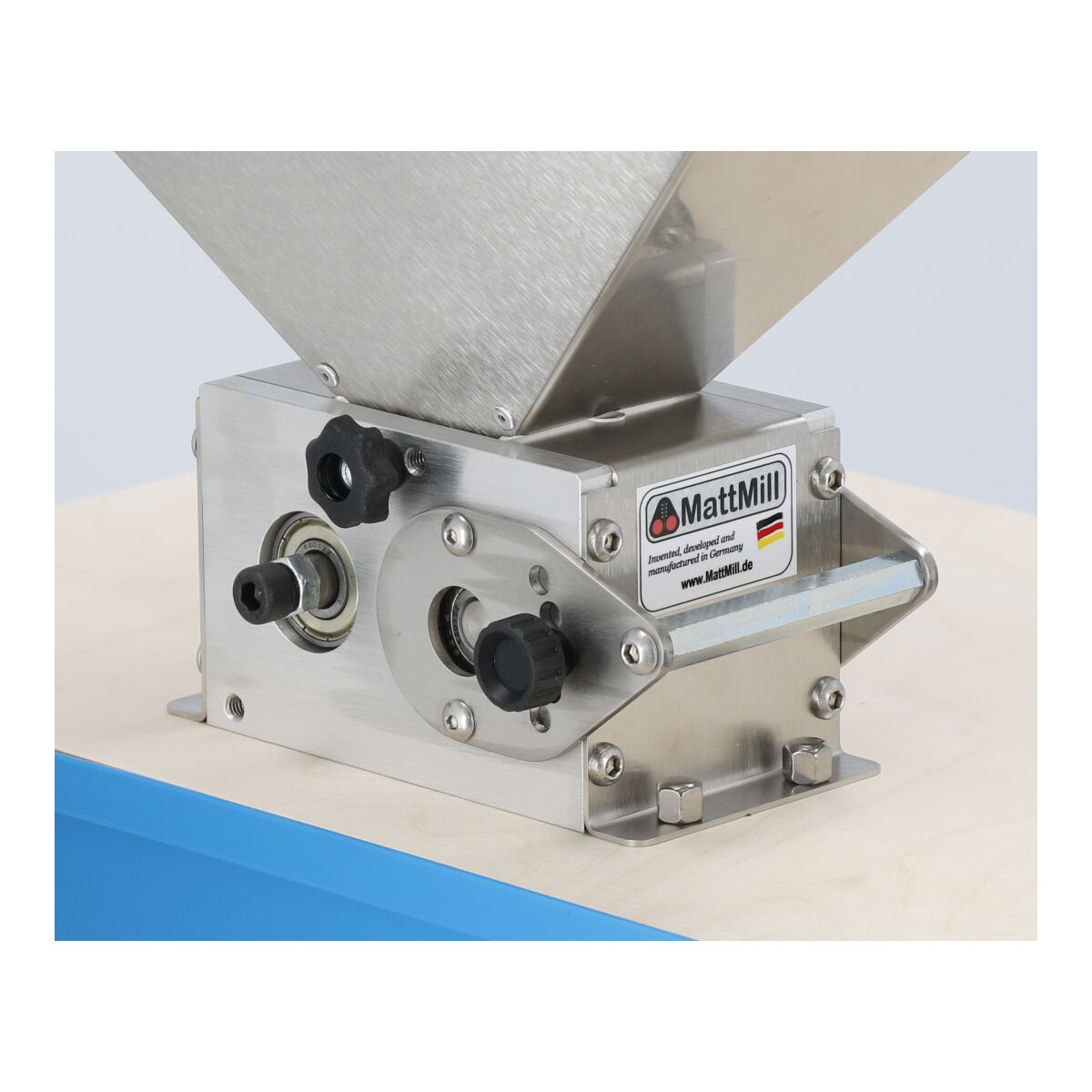 Product information "Mattmill Master Complete"
MattMill Master Complete is a high-quality malt mill. Ideal for use in combination with the Speidel braumeister, Grainfather G30, G40 and G70 or the Easybrew SB30p and SB60p.
Secure closed housing with stainless steel cladding.
Smooth running rollers thanks to the rolling bearings.
The innovative MattMill-Roll Adjustment ensures secure and reproducible milling results (also ideal for a circulation system)
the grinder can be easily and quickly adjusted in 5 steps: 0.9 - 1.1 - 1.3-1.45 - 1.6 mm.
Medium-thick, non-slip, sharp rollers in the usual hardened MattMill quality.
Standard including very nice 7L stainless steel funnel with quick release.
Can be driven with a crank (optional) or with a slowly rotating cordless screwdriver or drill.
Equipped with bottom plate and store box.