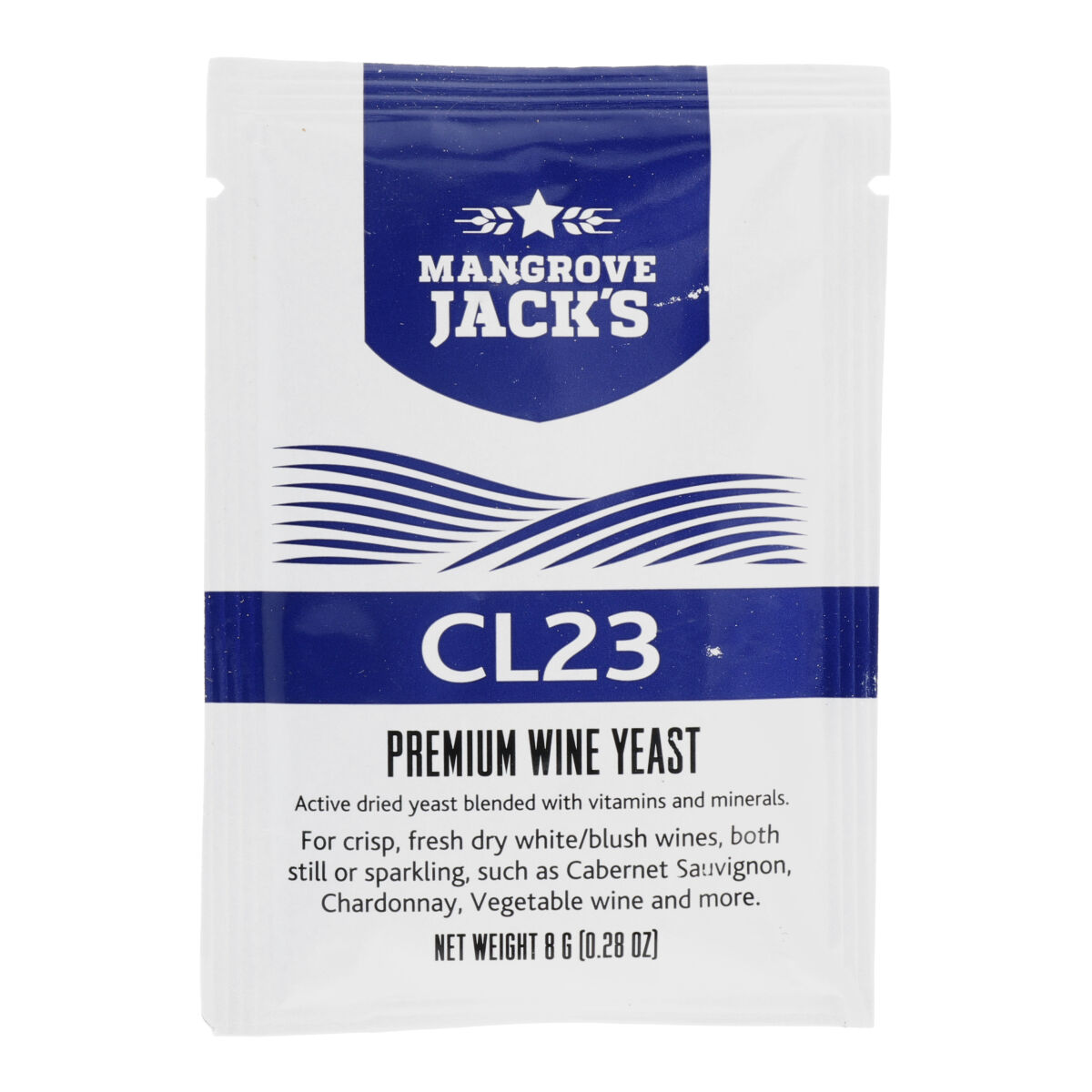 Available, delivery time 1-3 days
Available
Manufacturer:
Mangrove Jack's
Product information "Mangrove Jack's Wine Yeast CL23 8gr "
A multi-purpose yeast strain with a very neutral sensory impact, suitable for most wine style but especially white, blush and sparkling wines. This fast fermenting yeast is highly robust, tolerating difficult fermentation conditions and alcohol levels up to 18% ABV.
Suitable for Cabernet Sauvignon, Chardonnay, Vegetable wine and more.
Alcohol Tolerance: 18% ABV