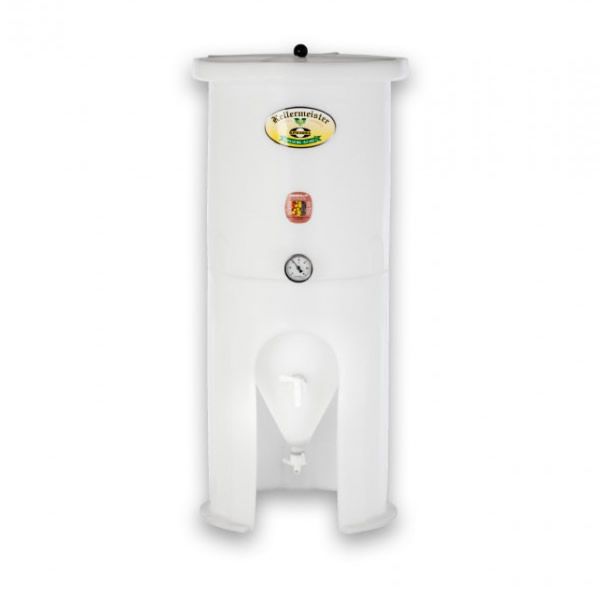 Product information "Kellermeister 120 litres Conical Fermenter with Thermometer"
The Kellermeister is a conical tank, ideal for unpressurised fermentation. The lid with dipping edge (reservoir with water around the edge) acts as a fermentation lock, so no separate airlock is necessary.
Due to its special design the yeast collects in the cone and can be harvested and re-used.
Fermented beer can be tapped off and bottled at the clear beer tap.
The Kellermeister is made of food-safe polyethylene. Due to its smooth inner surface it is very easy to clean.
Two stainless steel outlet ports (3?4" female thread) each fitted with a plastic valve.
Includes thermometer
Capacity: 120 litres
NOTE: This product is too large to ship via courier service. Please contact us for shipping costs.