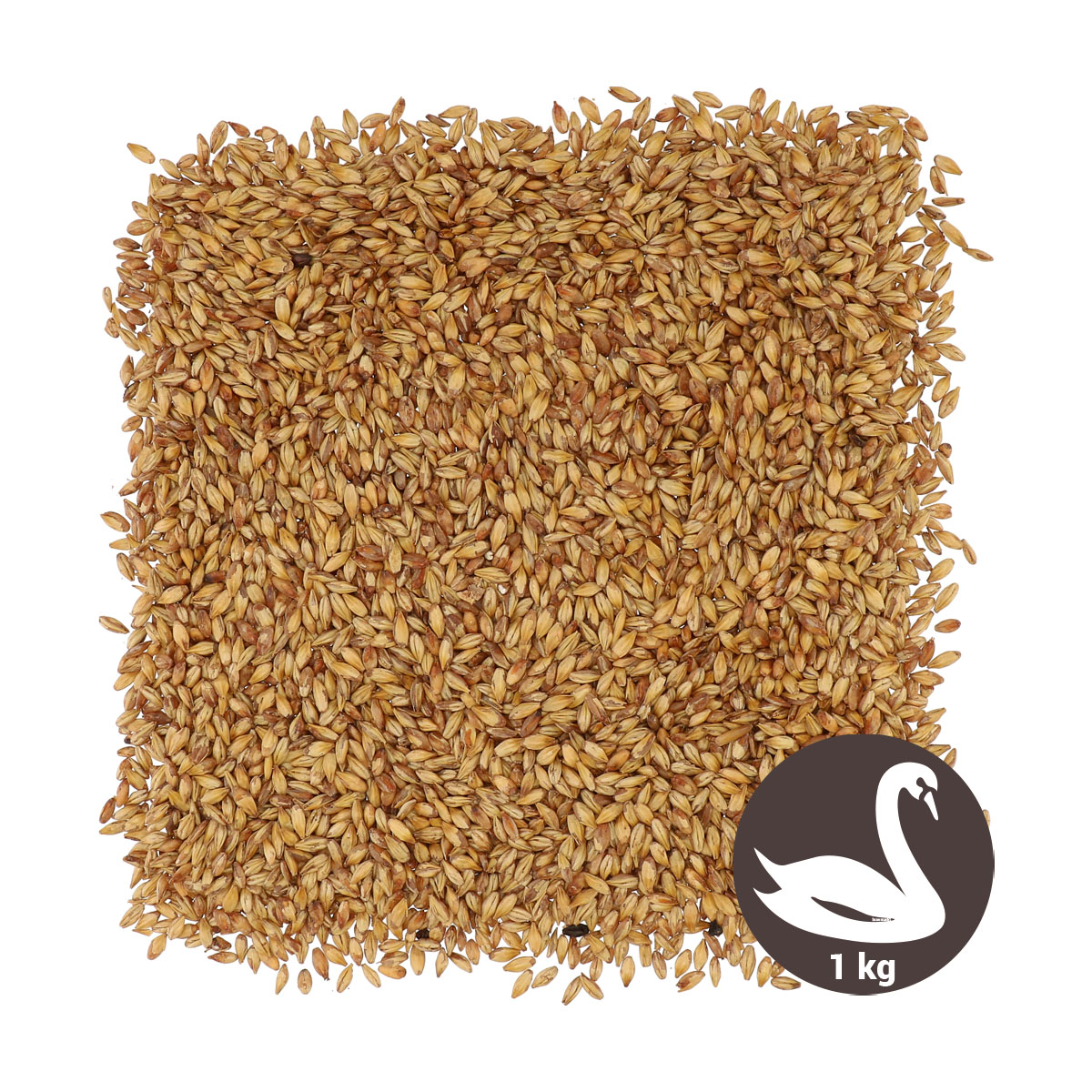 Available, delivery time 1-3 days
Available
Product information "GoldSwaen Light 1 kg"
Top quality Dutch caramel malt from Mouterij The Swaen from Kloosterzande. Specs

Caramel malt
Color: 10 - 20 EBC
Rate: up to 50%
Content: 1 kg
Maltster: The Swaen (NL) Info

Information from the supplier:
GoldSwaen©Light is a type of caramel malt. Intensifies the beer's body and its smoothness, promotes head formation and retention. Creates soft toffee notes in the beer aroma. The temperature in the pile in the last 30 to 36 hrs is increased to 45 to 50°C to achieve increased enzymatic breakdown and consequent formation of low molecular weight nitrogen compounds and sugars. Caramel malts are produced in several colour stages. They make a considerable contribution to the palate fullness or body, intensification of the malt aroma, the full taste and colour and to the head retention. GoldSwaen© Light enhances the colour slightly, brings sweetness and malty aroma to your beer.
Beer types:Pilsner, light beers, alcohol reduced beers, Bockbier, export beers, special beers, dark beers.

Properties "GoldSwaen Light 1 kg"
| | |
| --- | --- |
| Malt type: | Caramel |
| Malt weight: | 1 kg |