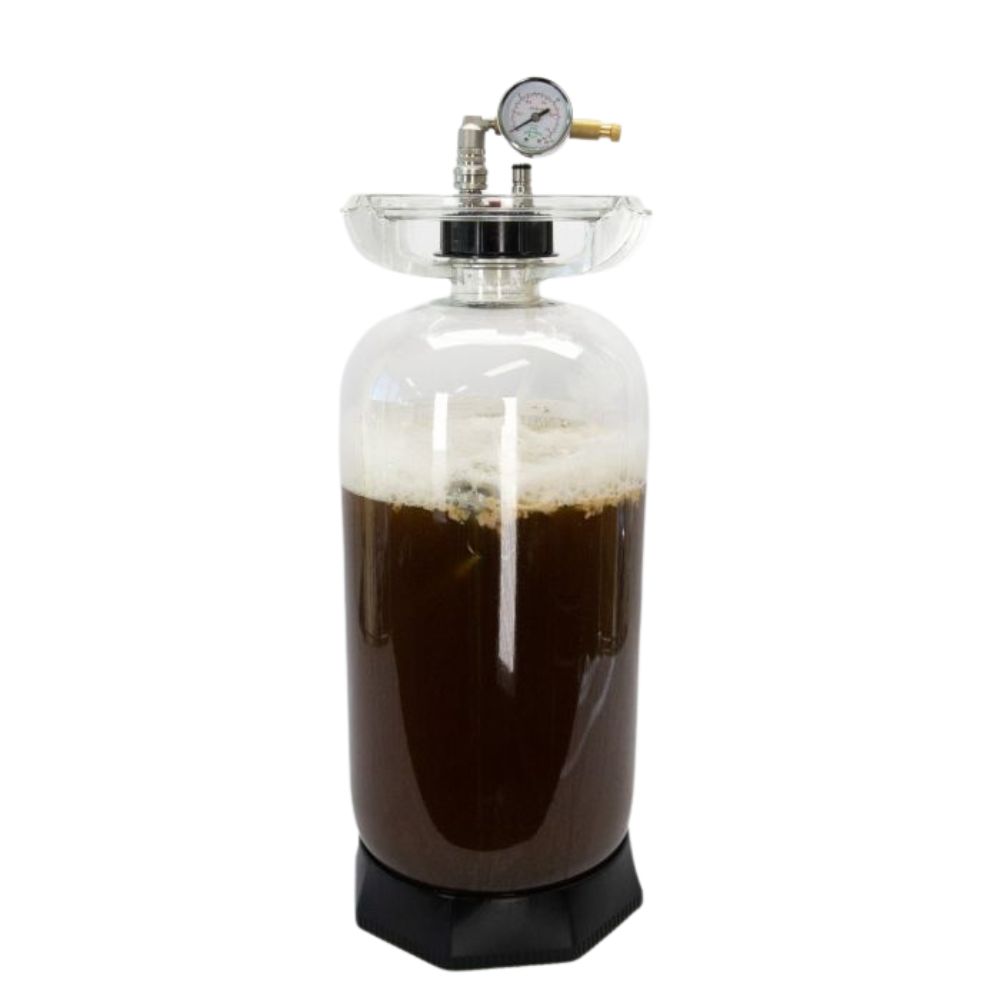 Available, delivery time 1-3 days
Available
Product information "Fermenter King Junior 20l"
Ferment and serve from the same tank with the Fermenter King Junior from Keg King. Made from clear, high-quality PET, you can ferment your beer under pressure, and then serve it directly out of the fermenter by hooking it up to your kegerator/tap system.
At 20 L, the Fermenter King Junior will hold the same as a cornelius keg and you easily fit two in your kegerator.
A spunding valve will be required to control the internal pressure of the fermenter. (5016419 or 5016418)