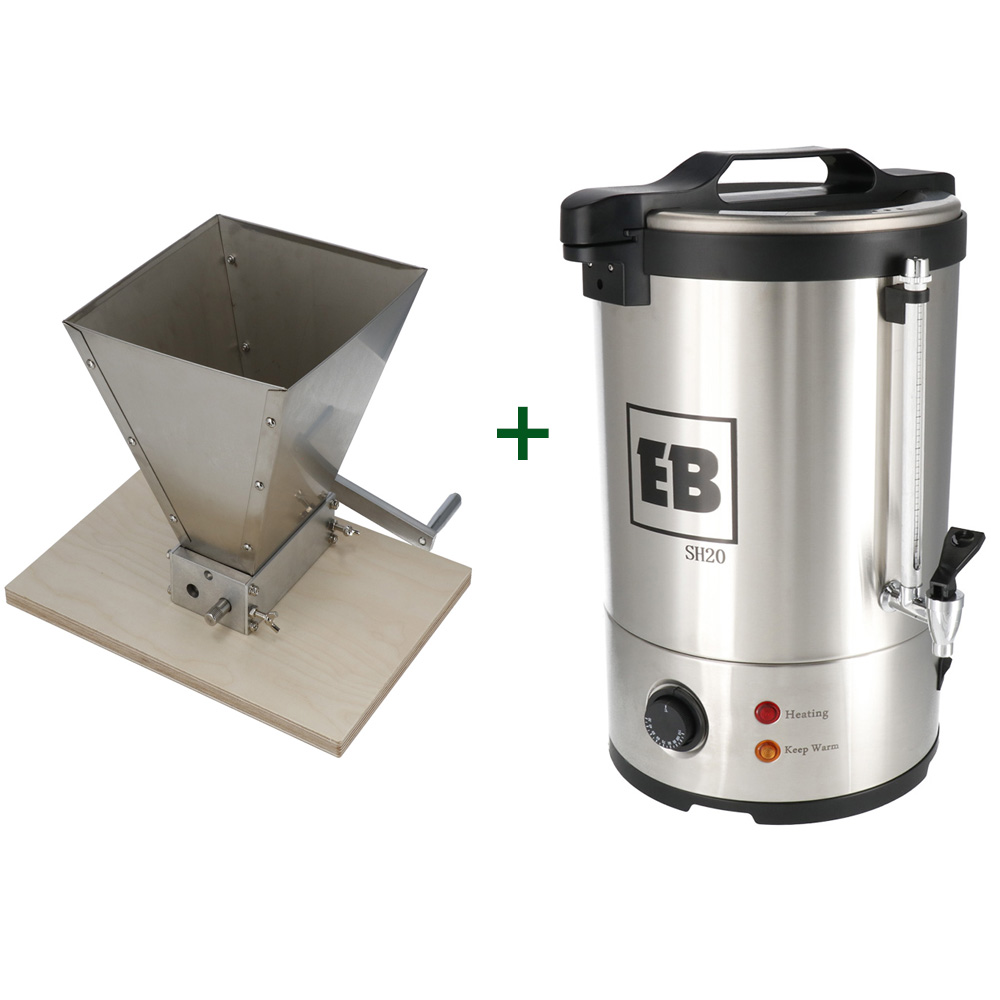 €149.95*
23%
€193.90*
(22.67% saved)
Available, delivery time 1-3 days
Available
Product information "Easybrew Sparge waterheater 20l and Maltmill duo deal"
With the Easybrew sparge water heater with temperature control you can quickly and easily heat up your sparge water.
Once the sparge water has reached the correct temperature, the Easybrew sparge water heater will hold it at the set temperature.
This water heater is equipped with a handy graduated sight glass.
Features of the sparge water heater:
Content: 20 liters.
Power: 2000 watts.
Material: 304 stainless steel.
Viewing glass with volume graduation..
Watertap.
Temperature controller.
The volume of the easybrew sparge water heater is ideal for use with the Easybrew 30, SB30+ and SB30p. However, it is also suitable for use with the Speidel Braumeister 10 and 20 and the Grainfather G30.
Malt Mill Deluxe with 2 Stainless Steel Rollers:
Ideal malt mill for the novice and advanced brewer. Mill up to 50 kg of malt per hour. Adjustable stainless steel rollers.
Adjustable rollers between 0.2mm and 3mm
SS/INOX rolls
Large aluminum funnel for 7 KG malt
Sturdy wooden base plate (350 x 250 mm)
Handcrank
Capacity +/- 1 KG per minute in manual use
Capacity +/- 1.5-2 KG per minute when using a drill (200 RPM)
Sturdy and compact, easy to assemble
3 year warranty
DIRECTLY connectable to a drill. Result: An excellent and flawless drive. We recommend a drill with adjustable speed to grind your malt at 150-200 rpm. The wooden mounting base fits well over a 25 liter brewing bucket.