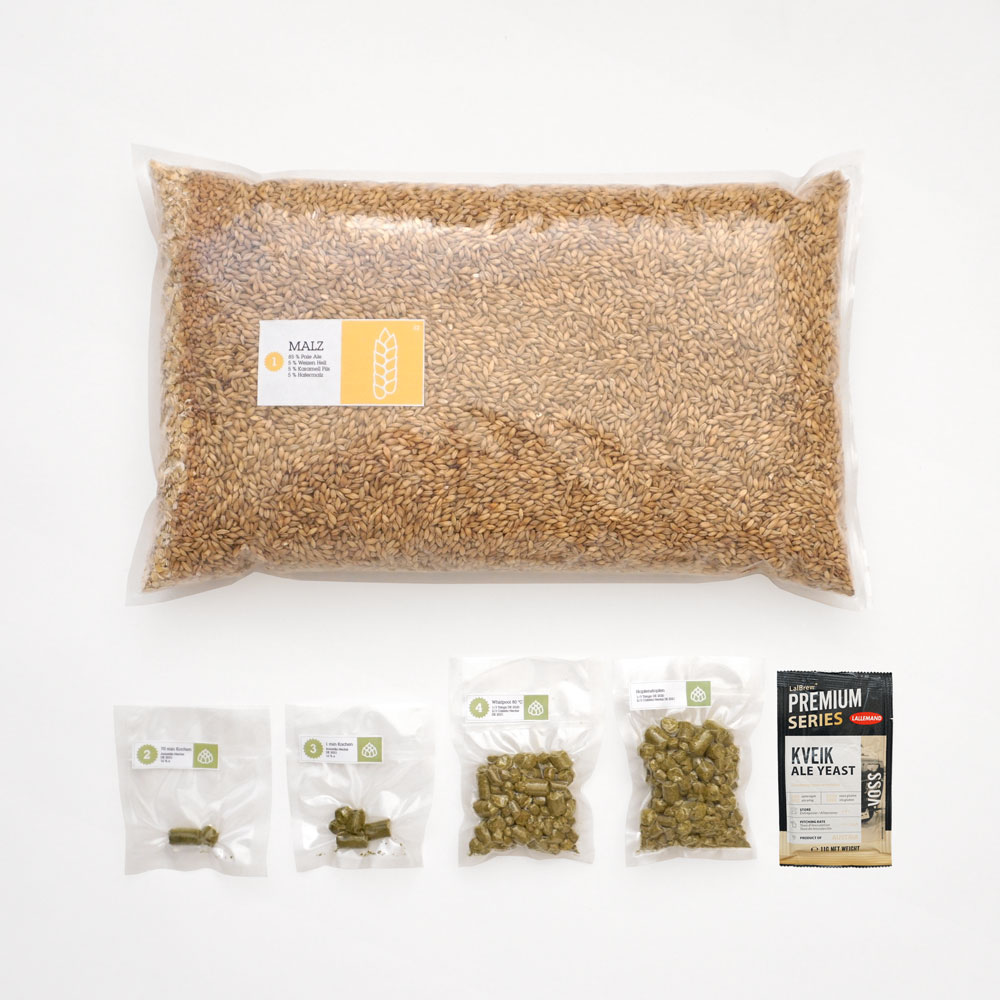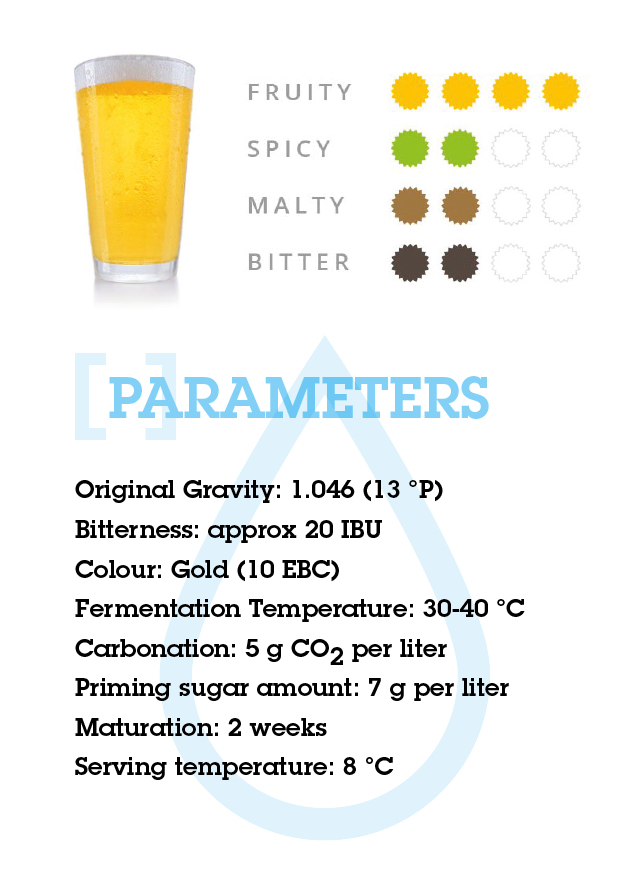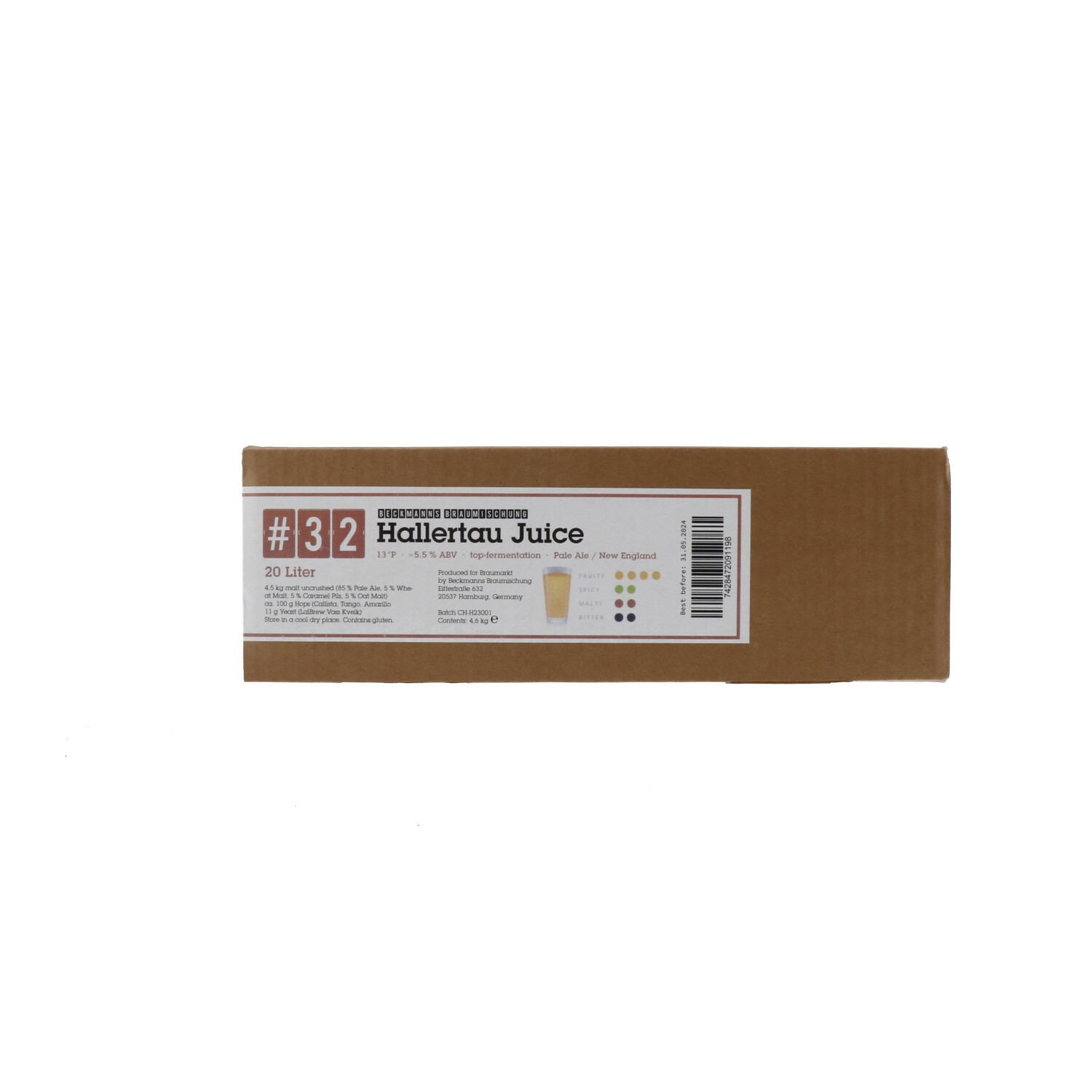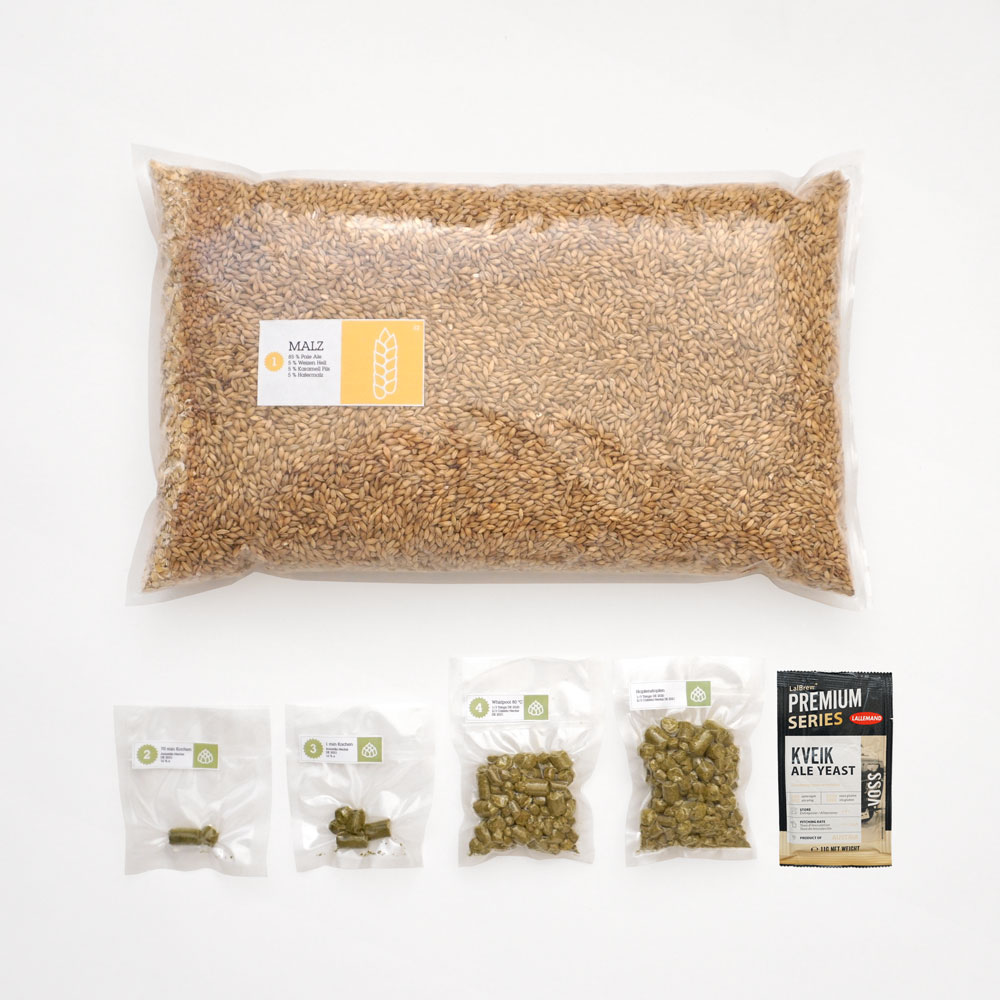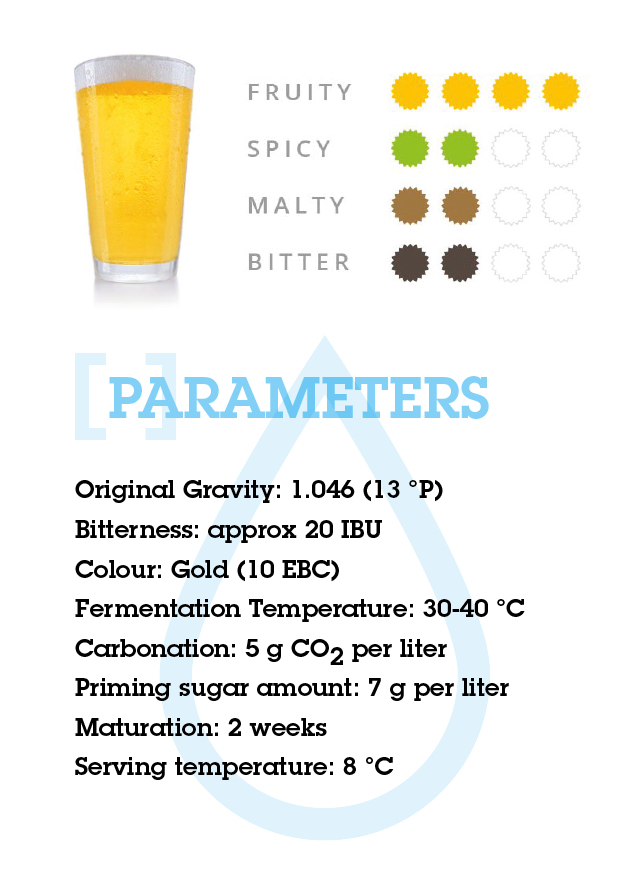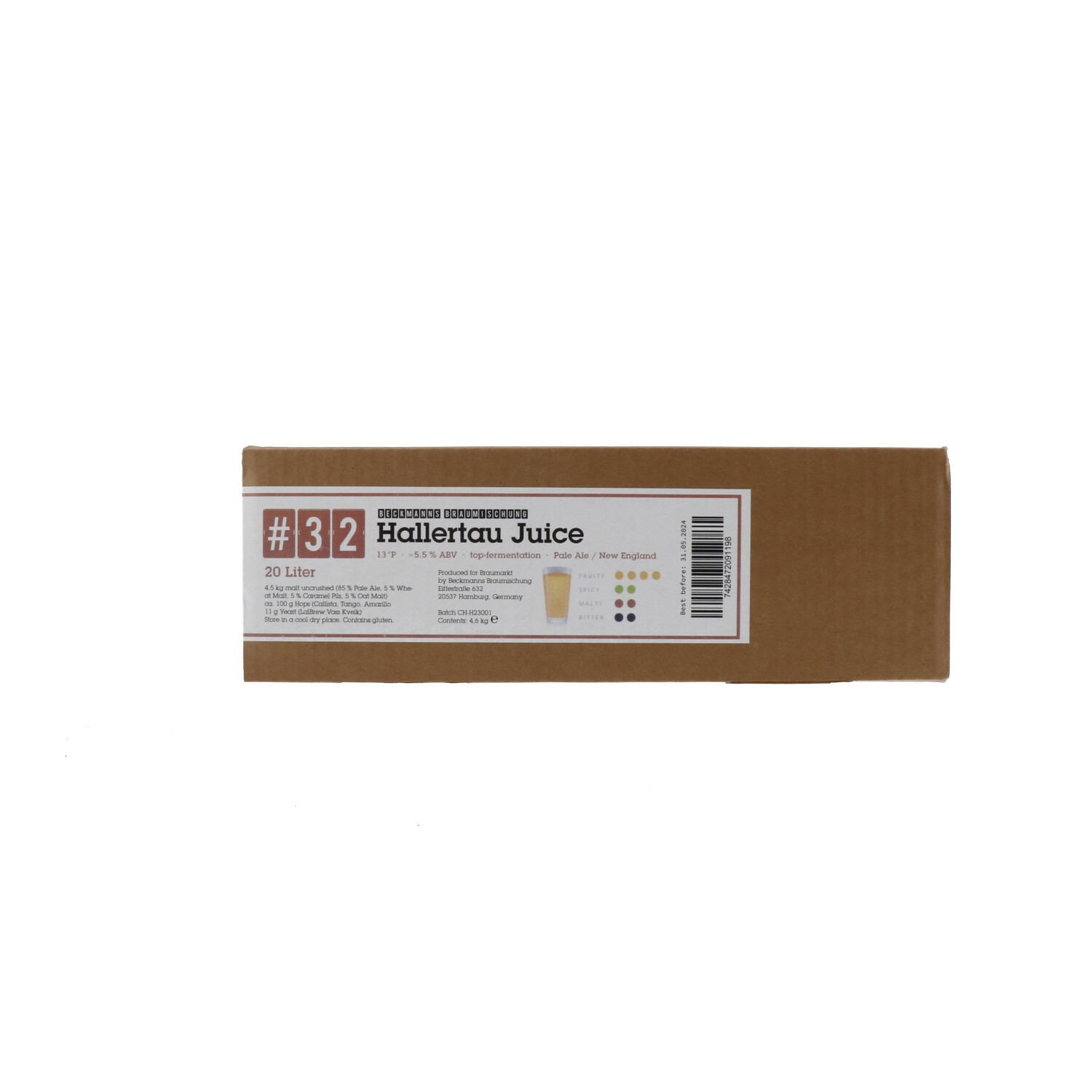 Available, delivery time 1-3 days
Available
Manufacturer:
Braumischung
Product information "Braumischung Hallertau Juice (Kveik) for 20 l"
A summery, light hop spritzer. Hallertau Juice is a beer bursting with fruity hop oils. And once again, a cheer for the Hallertau. Everything that has rank and name and promises maximum juiciness is put in here.
Ingrediënts*:
Malts: Pale ale,Wheat malt, Carapils, Oat malt
Hops: Callista, Tango, Amarillo
Yeast: Lalbrew Voss Kveik
Kit specifications:
Style: New England Pale ale
O.G.: SG 1.053 (13°P)
Alcoholpercentage: 5,7%
Bitterness: 20 IBU
Yeast style: Top fermenting
Beckmann's all grain kits are handmade in Hamburg since 2015. Convince yourself of the freshest ingredients, exciting beer styles and top instructions. The recommended brewing water quantities for Easybrew, Grainfather and Braumeister are included as well as the optimal water profile.
*Note: Contains gluten
Downloads
Properties "Braumischung Hallertau Juice (Kveik) for 20 l"
| | |
| --- | --- |
| Alcohol content: | 5 to 6 |
| Beer color: | Blond |
| Bitterness: | Moderatly bitter |
| Malt kit type: | Malt - whole grain |
| Volume: | 20L |