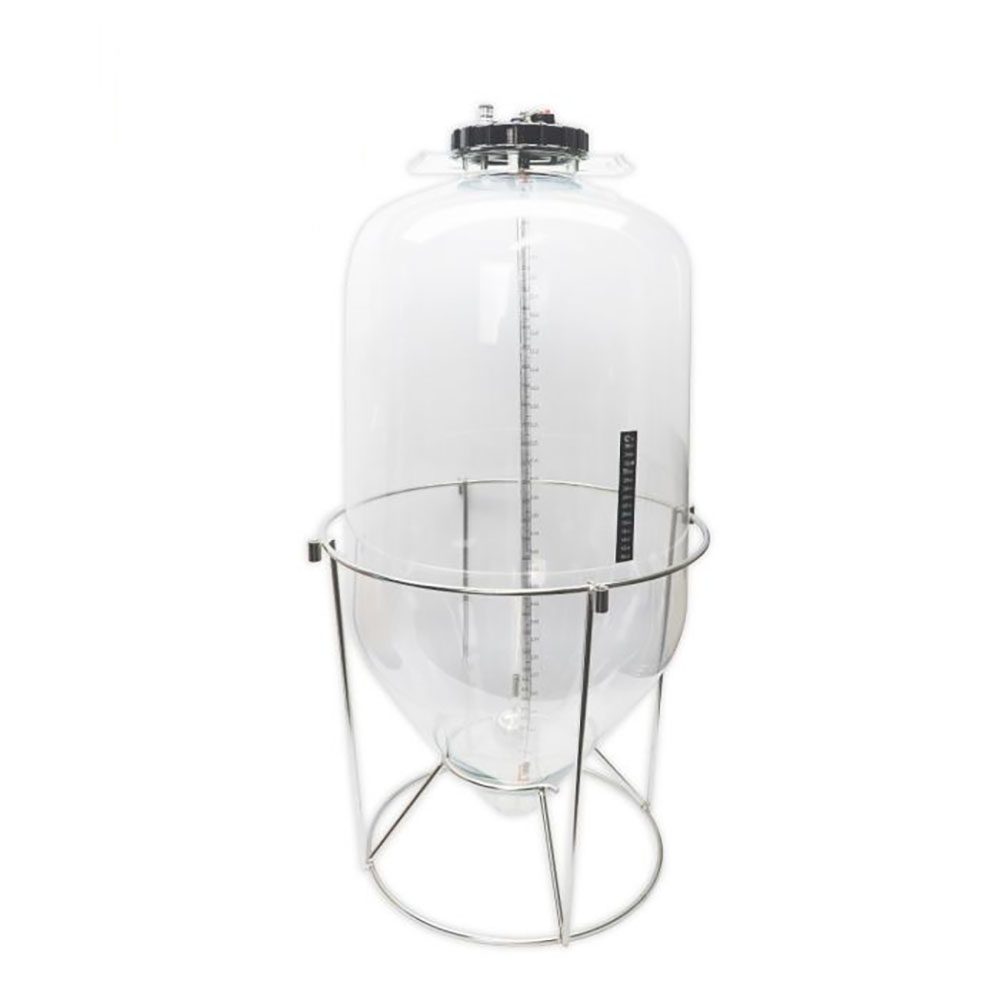 Available, delivery time 1-3 days
Few Available
Product information "Apollo 60 l Unitank Pressure Fermenter kit"
The Apollo 60 L Unitank Pressure Fermenter is big enough to match your homebrewing ambitions! Pressure ferment and carbonate a double batch of quality craft beer in one 60 L tank.
With its conical shape, clear, high-strength PET build, and high level of fermentation control, the Apollo allows you to ferment under pressure, with confidence.
Product Specifications:
Stainless steel plunge valve and collection bottle for dumping trub and harvesting yeast
A dry hop port for sanitary dry hopping
Centralised floating dip tube for clear transfers
Thermowell to monitor the internal temperature
Built in handles
CIP Capability
True conical shape
Stainless steel stand with castors
When finished, the beer can be served directly from the fermenter, or transferred to a keg without introducing oxygen. Each unit is pressure tested straight off the production line.
The Spundy from Keg King is a neat little gadget that works as well as any spunding valve on the market. With a low profile - just 4.5 cm tall - the Spundy doesn't take up much room in fermentation chambers or kegerators.