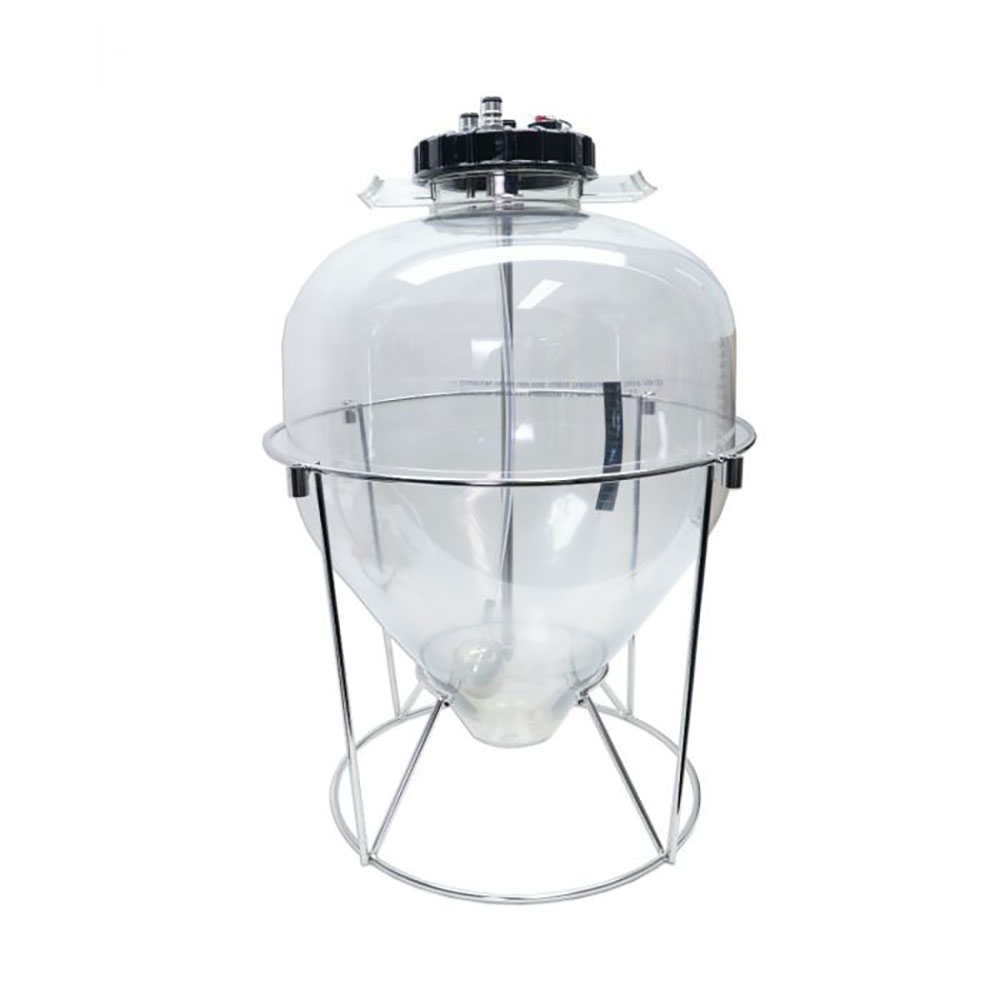 Available, delivery time 1-3 days
Available
Product information "Apollo 30l Snub Nose"
The Apollo 30 L Snub Nose Pressure Fermenter takes brewing to new heights. This is the perfect fermenter to get into pressure fermentation, allowing you to ferment and carbonate in one vessel, meaning you get to drink your beer sooner.
With its conical shape, and clear, high-strength PET build, the Apollo allows you to ferment quality beer, under pressure, with confidence.
Specifications:
A dry hop port for sanitary dry hopping
Multi pressure option PRV selection - select the pressure setting from the 3 x PRVs included
Centralised floating dip tube for clear transfers
Thermowell to monitor the internal temperature
Built in handles
True conical shape
Stainless steel stand
When finished, the beer can be served directly from the fermenter, or transferred to a keg without introducing oxygen. Each unit is pressure tested straight off the production line.