Airlock CLASSIC (1 - 50 litres)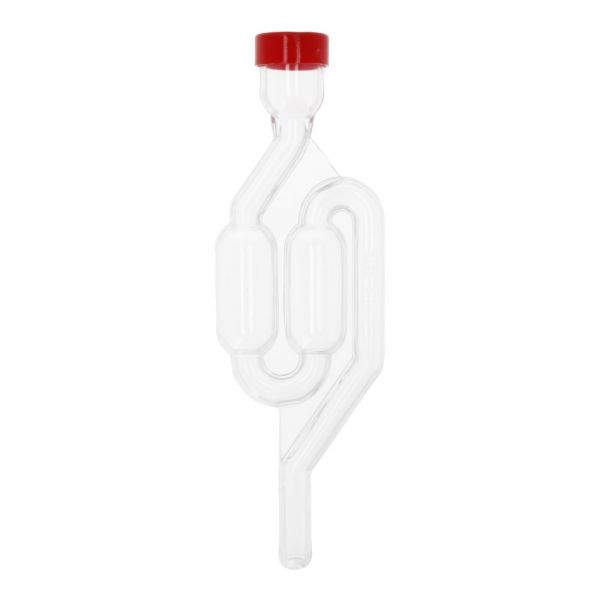 Available, delivery time 1-3 days
Available
Product information "Airlock CLASSIC (1 - 50 litres)"
Classic airlock for barrels from 1 L up to 50 L. Classic twin-bubble models are cheaper, but more difficult to clean than cylindrical airlocks.
For barrels from 1 L up to 50 L
Dimensions (Ø x H): 1 cm x 16 cm
Suitable for an opening of 9 mm
Fill the airlock with a little water or disinfection solution so it acts as a siphon; the beer is closed of from the outside air by the water, hence preventing bacteria to enter. However the carbon dioxide formed during fermentation can escape.
The water in the airlock evaporates, so regularly checking and refilling is necessary!