pH paper 3.8-5.5 100 strips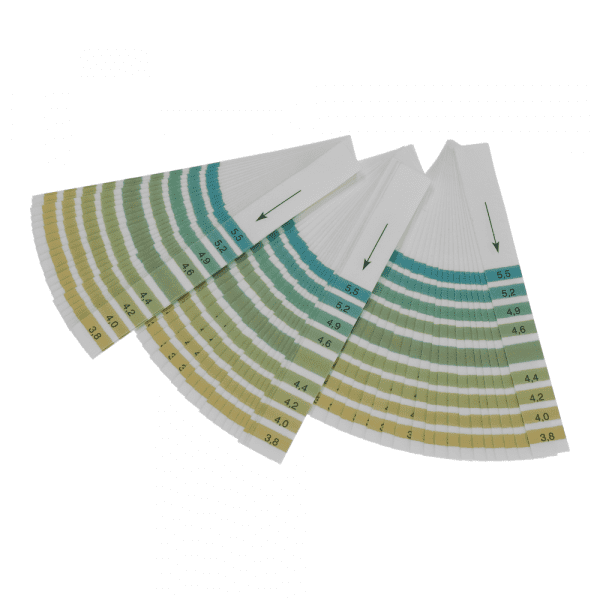 Product information "pH paper 3.8-5.5 100 strips"
For checking the pH of juice, beer or komboecha, or for checking the acid determination with the acidometer.
Package of 100 strips with built-in color scale.
Read out per 0.2/0.3 pH.
Range: pH 3.8-5.5
Division 0.1 pH
What is pH?
pH is measuring of the concentration of free hydrogen ions in a liquid. The pH of pure water is 7. Liquids that have a larger concentration of hydrogen ions than pure water are acidic and have a pH of less than 7.
Conversely, liquids with a lower concentration of hydrogen ions are basic and have a pH value larger than 7. The pH scale runs from 1 to 14.