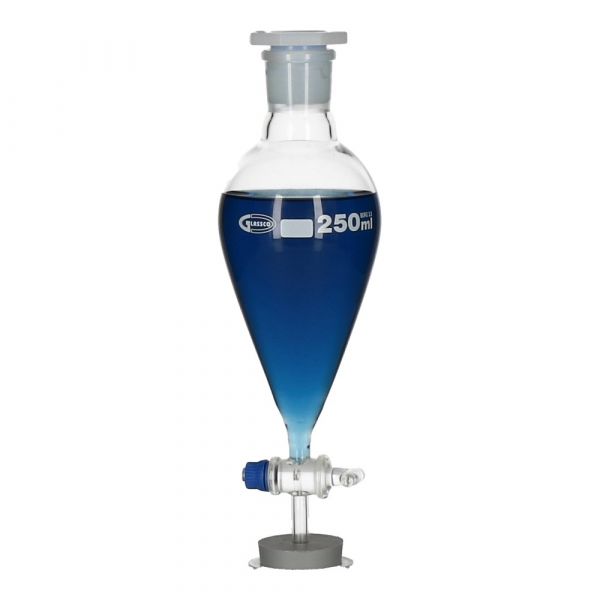 Product information "Separating funnel 250 ml"
A separating funnel is a piece of laboratory glassware with which liquid layers can be accurately separated. It differs from ordinary funnels because there is a tap at the bottom. This allows the liquid layers to separate. There is also a sharpening piece at the top where a glass stopper can be placed so that the funnel can be shaken.
However, the use of a separating funnel requires some practice as residues of the other liquid layer may still end up in the desired phase when draining.