Hydrometer with 3 scales BL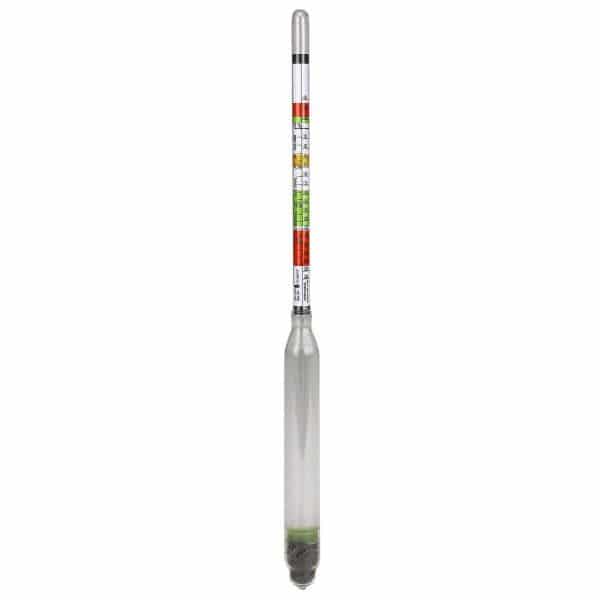 Product information "Hydrometer with 3 scales BL"
Hydrometer for all wine and beer makers. With 3 scales (density, sugar ercentage, potential alcohol percentage) and extensive user manual. Check the pictures t learn how to read the hydrometer correctly.
Range:
0.990-1.170
S.G. 0-360 g/l sugar
0-20 ° vol.% pot. alcohol percentage
Very accurate version, length: 28 cm so you will need a 250 ml size measuring glass.