How to Distill | Aaron Hyde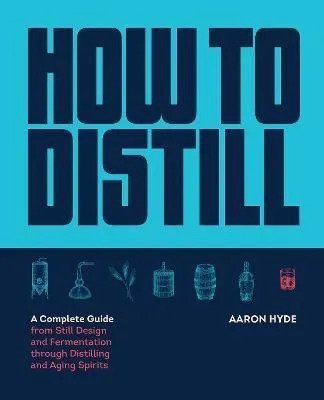 Available, delivery time 1-3 days
Few Available
Product information " How to Distill | Aaron Hyde"
Learn the surprisingly straightforward process of home distilling with detailed instructions and step-by-step photos.
Whether you're looking for accessible information on how to make your first moonshine, gin, bourbon, brandy, or other spirit or you're a home distiller who wants to learn more and perfect your craft, How to Distill is the resource you need.
In this book, certified industry expert and knowledgeable home distiller Aaron Hyde lays out the how and why of all the key processes, starting at the mash and fermentation, through distilling, and ending with additional information on aging and blending spirits
In addition to the practical information, the book also explores the underlying chemistry and physics of distillation, helping you to understand the scientific principles behind the process.
Overall, "How to Distill" is an essential resource for anyone interested in the art and science of distillation.
Product details:
Format: Paperback | 224 pages
Language: English