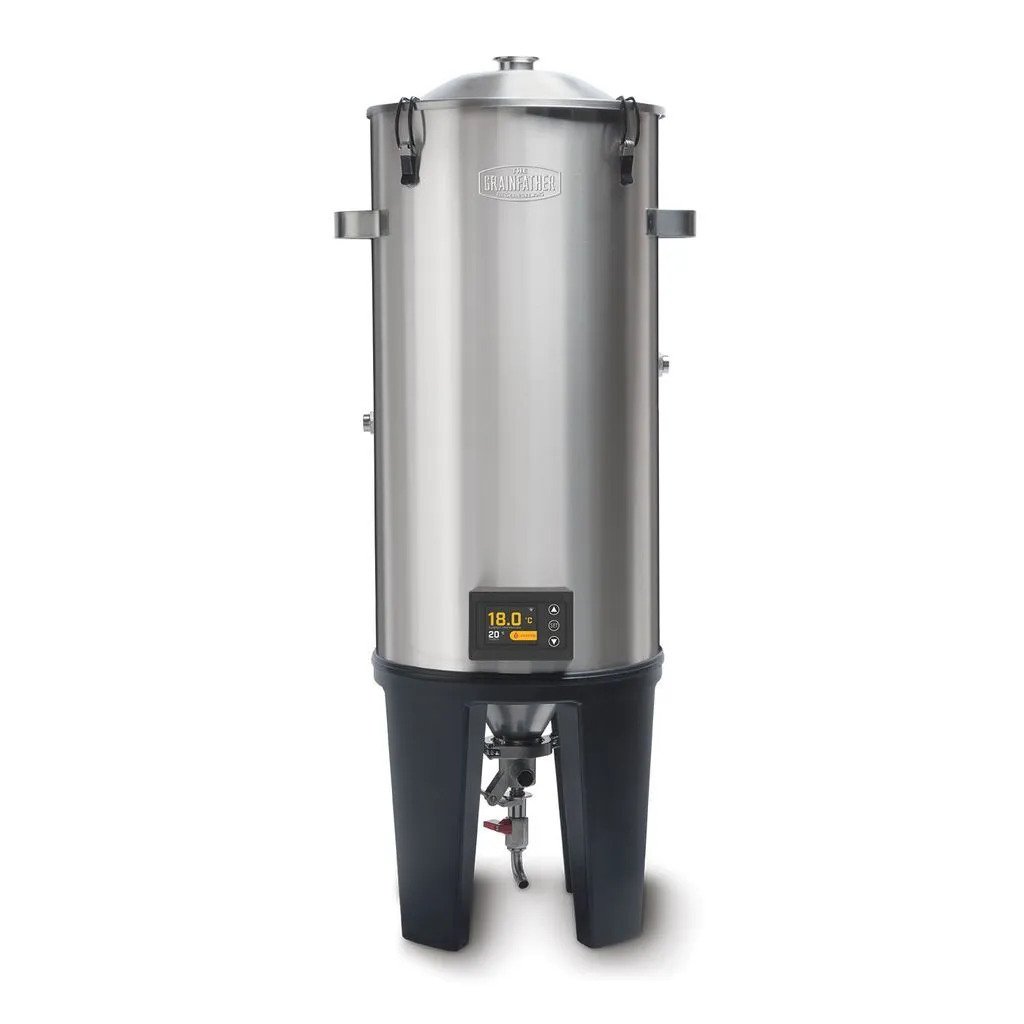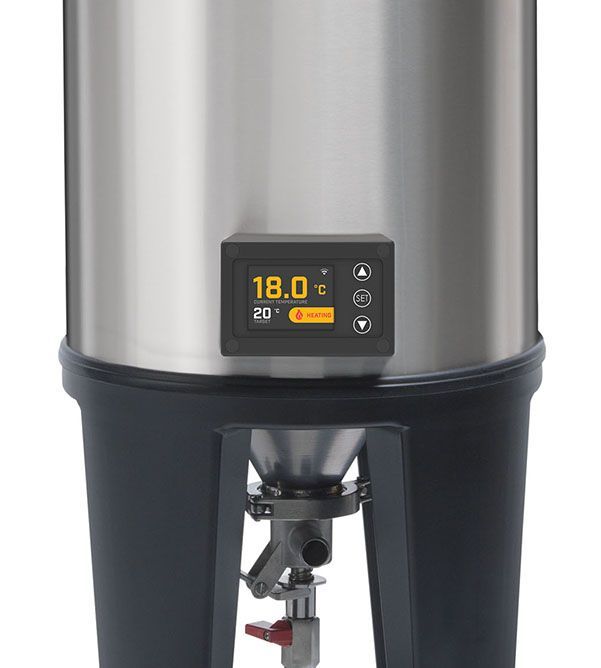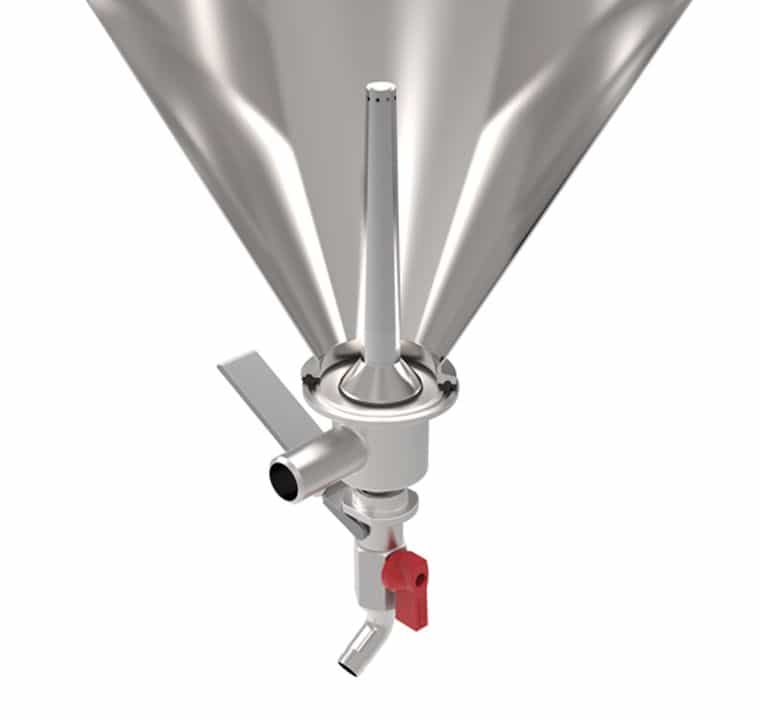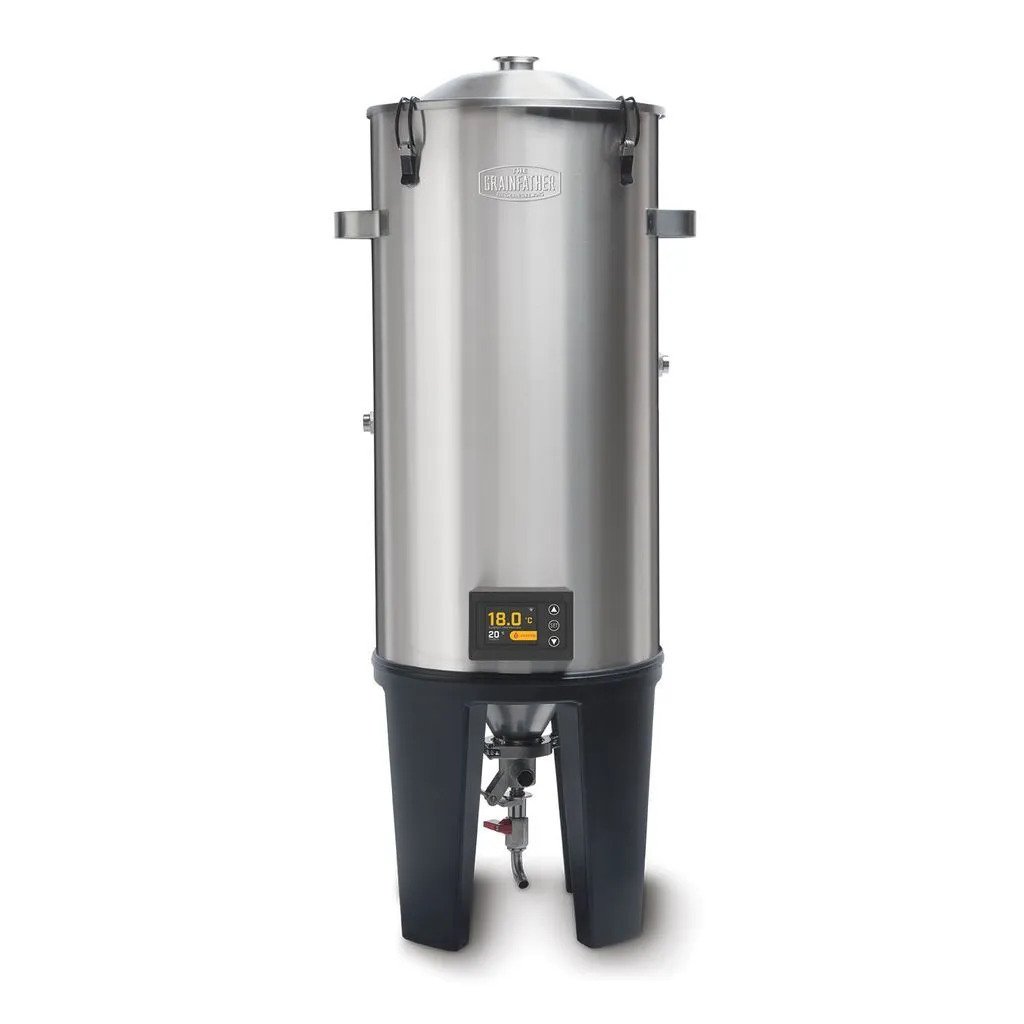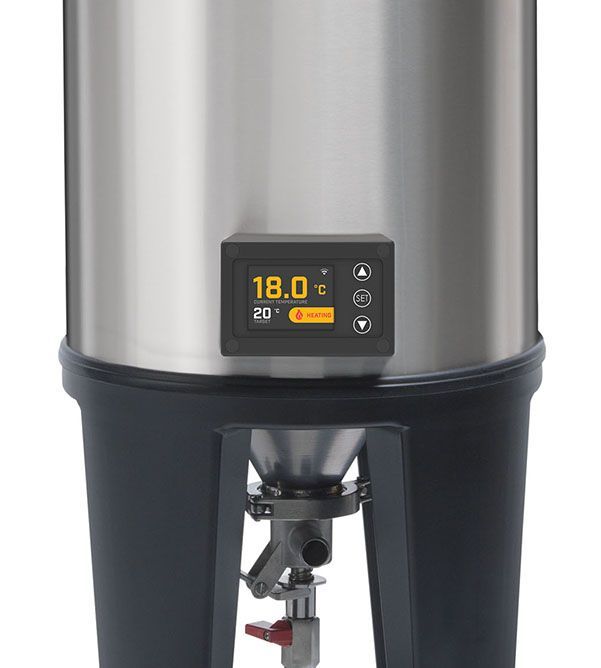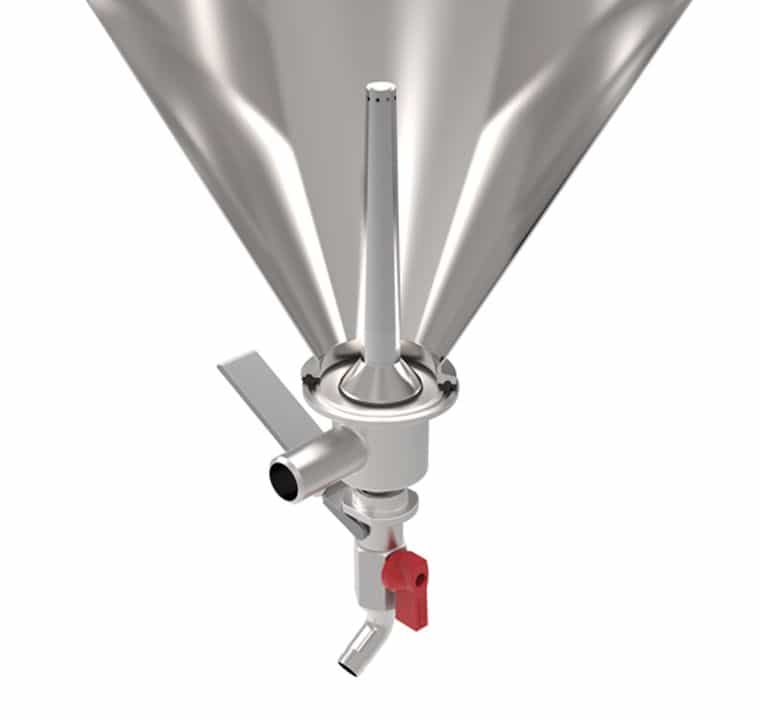 Available, delivery time: 1-3 days
Available
Manufacturer:
Grainfather
Product information "Grainfather GF30 Conical Fermenter Pro"
Ferment like never before!
The Grainfather Conical Fermenter Pro gives brewers professional fermentation control, just like the commercial breweries! The Grainfather Conical Fermenter Pro allows you to control the heating of your unit (and cooling with the Glycol Chiller), dump yeast, take samples and transfer wort via our innovative dual function valve design. The 60-degree (Golden Angle) cone allows for optimum yeast/sediment drop down, giving you clearer beer.
The Conical Fermenter Pro comes with a built-in controller with wireless connectivity and sleek digital display. Wherever you are, you can access your fermenter's data through the Grainfather app.
Content of the box:
Conical Fermenter
Fermenter Lid
Rubber Bung
Bubbler Airlock
Cone Plug
Cone Plug Seal 5 cm (2")
Tri Clamp
Digital Temperature Display
Power Adapter and Wall Plug 2 m (6.5 ft)
Dual Valve Tap
Digital Temperature Controller (Wifi)
Specifications:
304 Stainless Steel Body (polished inner and brushed outer)
30 L (8 US Gal) capacity (volume markings on inner body up to 25 L (7 US Gal)
30 W, 12 V heating power
3.8 cm (1.5") ferrule on lid (for pressure transfer attachments)
5 cm (2") ferrule on bottom of cone
Dual Valve Tap with 110 mm (4.3") inlet
Dimensions of Conical Fermenter:
Diameter with handles: 360 mm
Height (without airlock): 910 mm
Height with bubbler airlock: 1090 mm