Fruit Press Racagnac System 10 Litres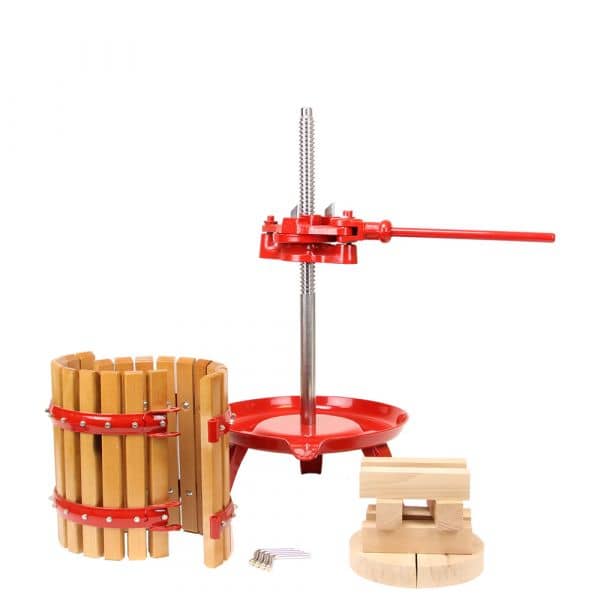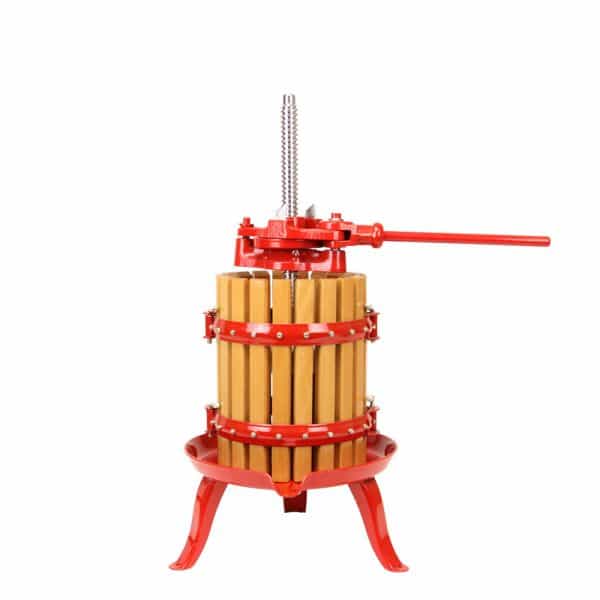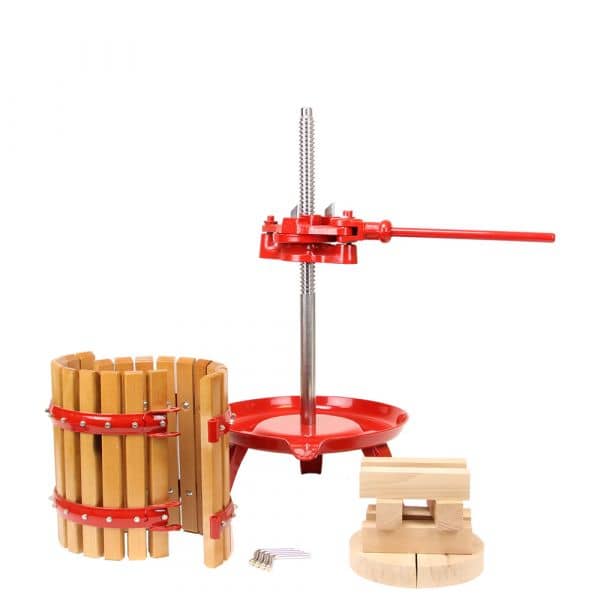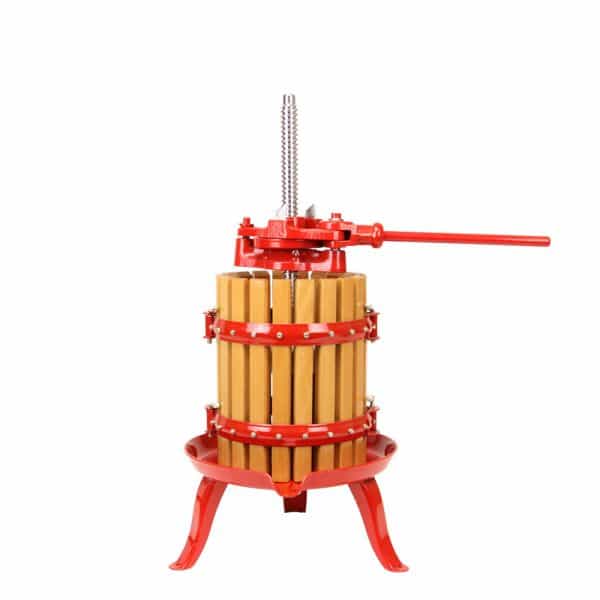 Available, delivery time 1-3 days
Few Available
Product information "Fruit Press Racagnac System 10 Litres"
Juicer 10 L Racagnac system (grape press) with double press system (so-called Racagnac system) capacity 10 litres. Comes without a press bag.
Use:
After tightening it, is by means of a jacking motion possible to fully extrude the must. With this type of press, filler wood is required, because unlike the bridge press model, it can not be turned to the bottom because the press mechanism can not go below the edge of the basket.
A hole is made in the press bag to be able to pull it over the spindle. Because the basket is divisible, the press bag does not have to be removed from the press, and can be emptied by hand.
If the pressing mechanism is turned upwards and comes loose from the press, the press bag can also be removed.
Once tightly tightened, the pressure is further increased by a jack system. By replacing metal pins, you can go back and forth. Sometimes when the edge of the press is reached, additional filler wood between mechanism and pulp must be done to create more height. That is why it is extra important to choose the right size for this type of press.
In a 40 liter press it is difficult to process 10 kilos of grapes!
Tip:
Fruit presses must be thoroughly cleaned before and after use.
Because sulphite attacks metals (oxidation), it is better to clean the parts of the press with a Puro-Oxi solution and let them dry separately. Grease the moving metal parts lightly.