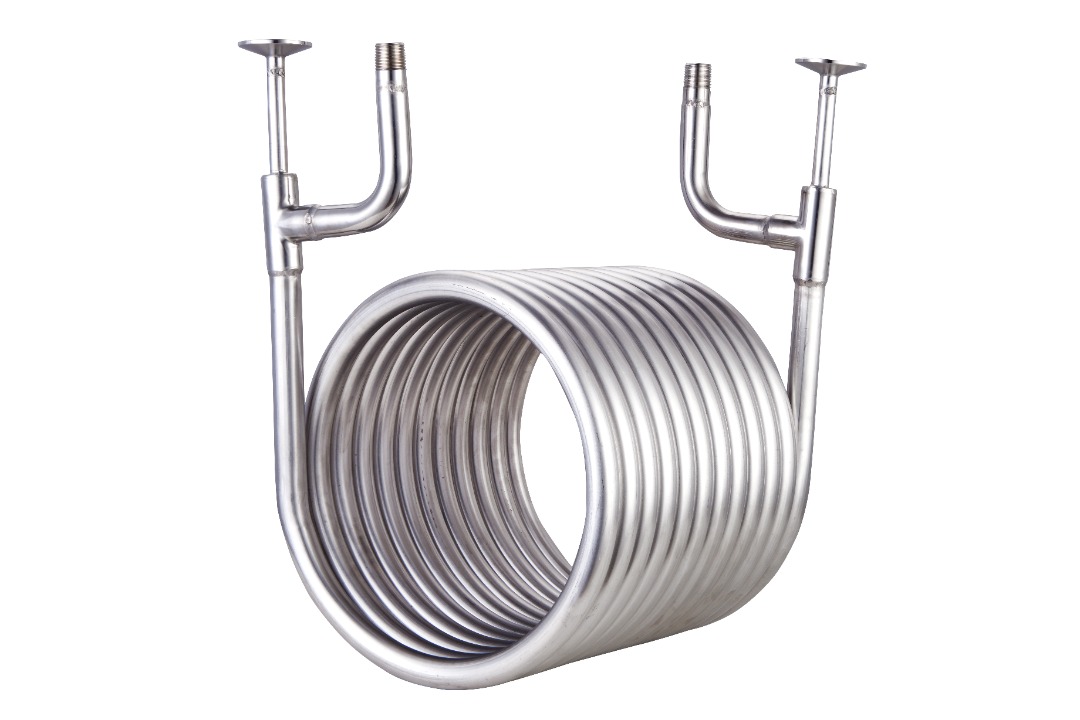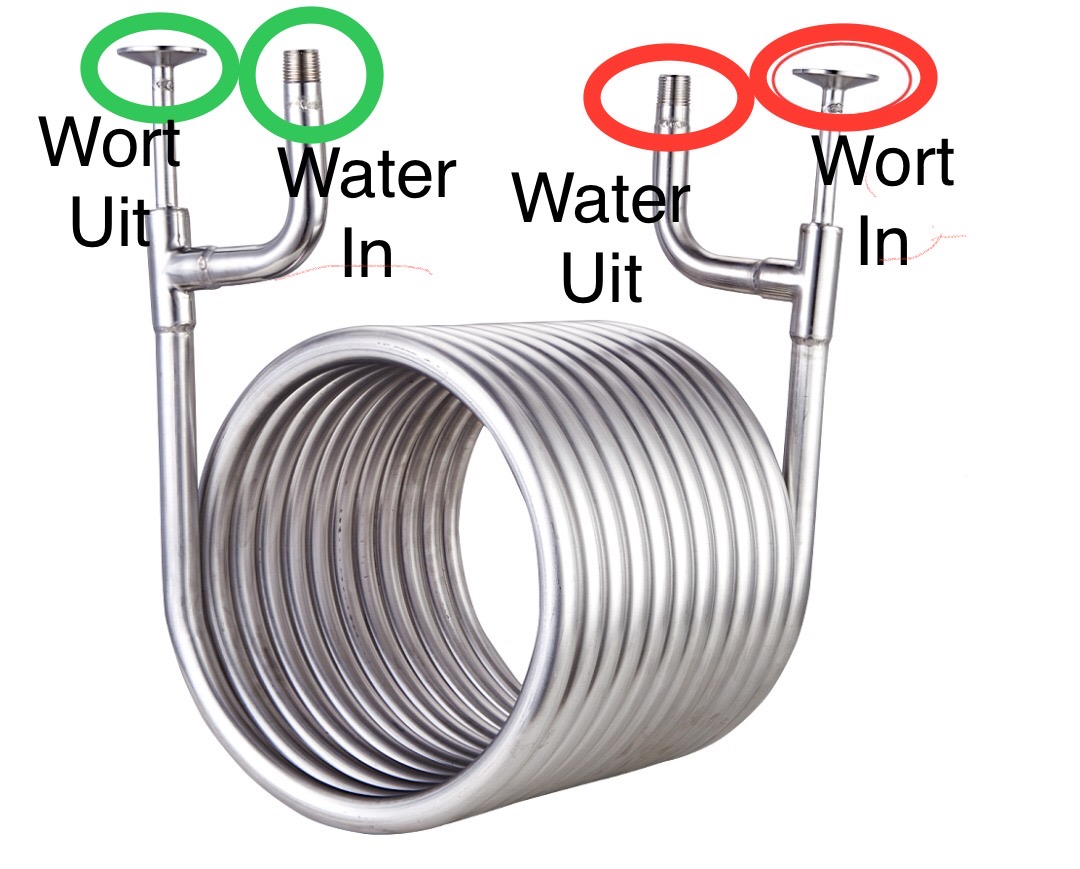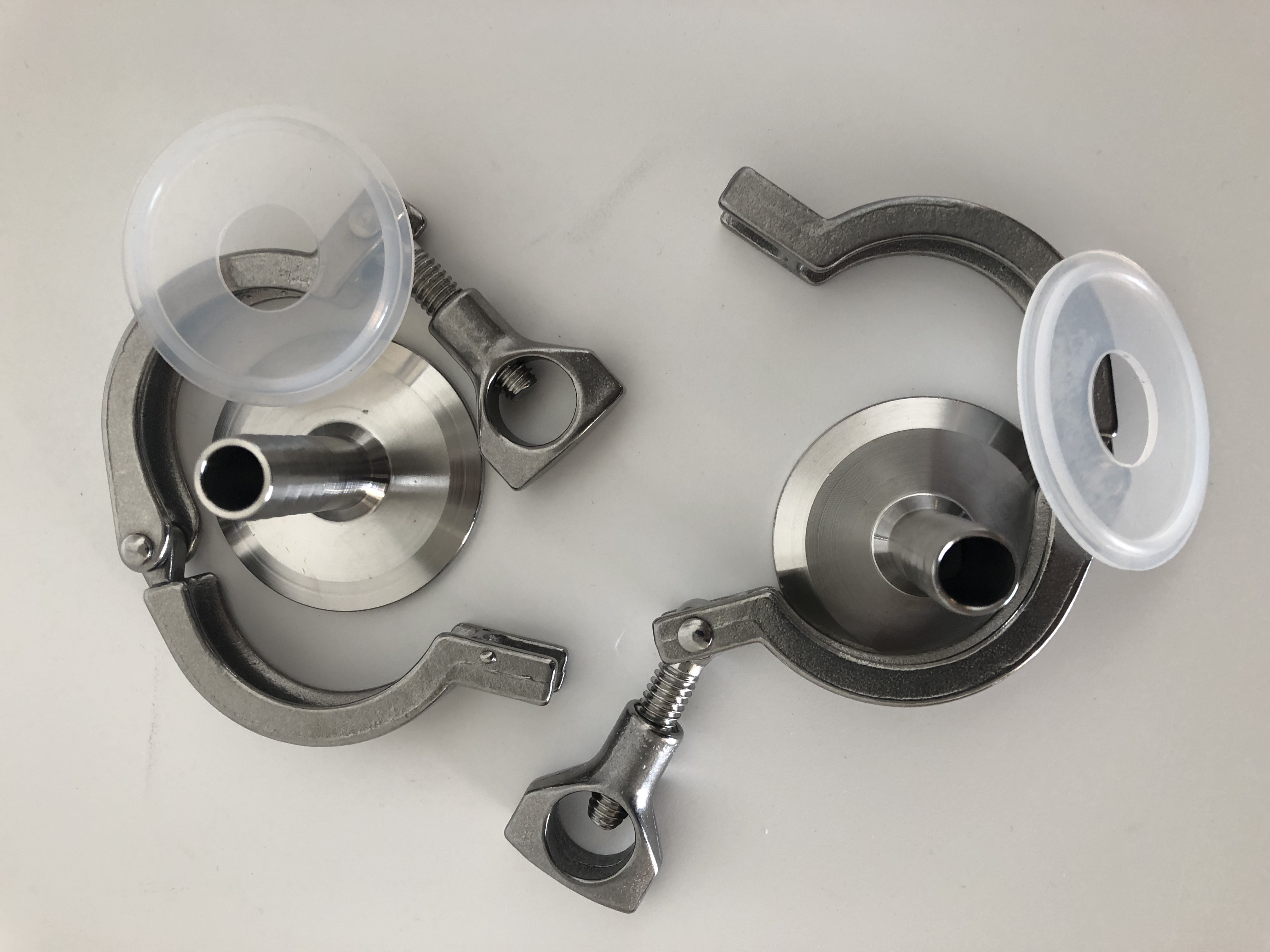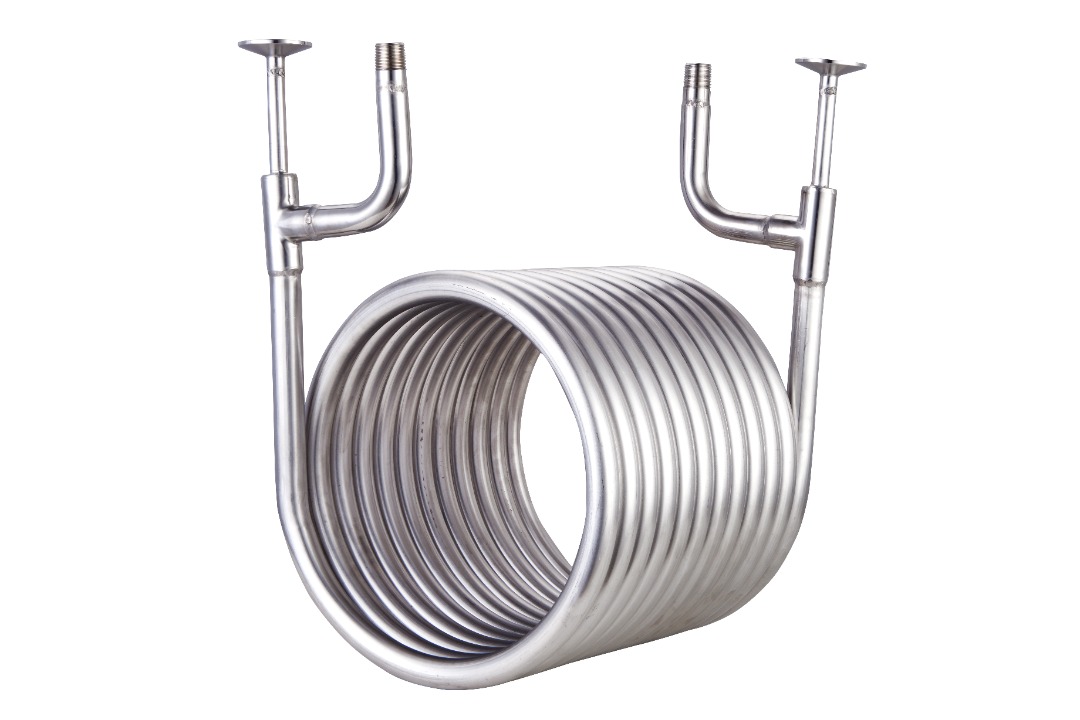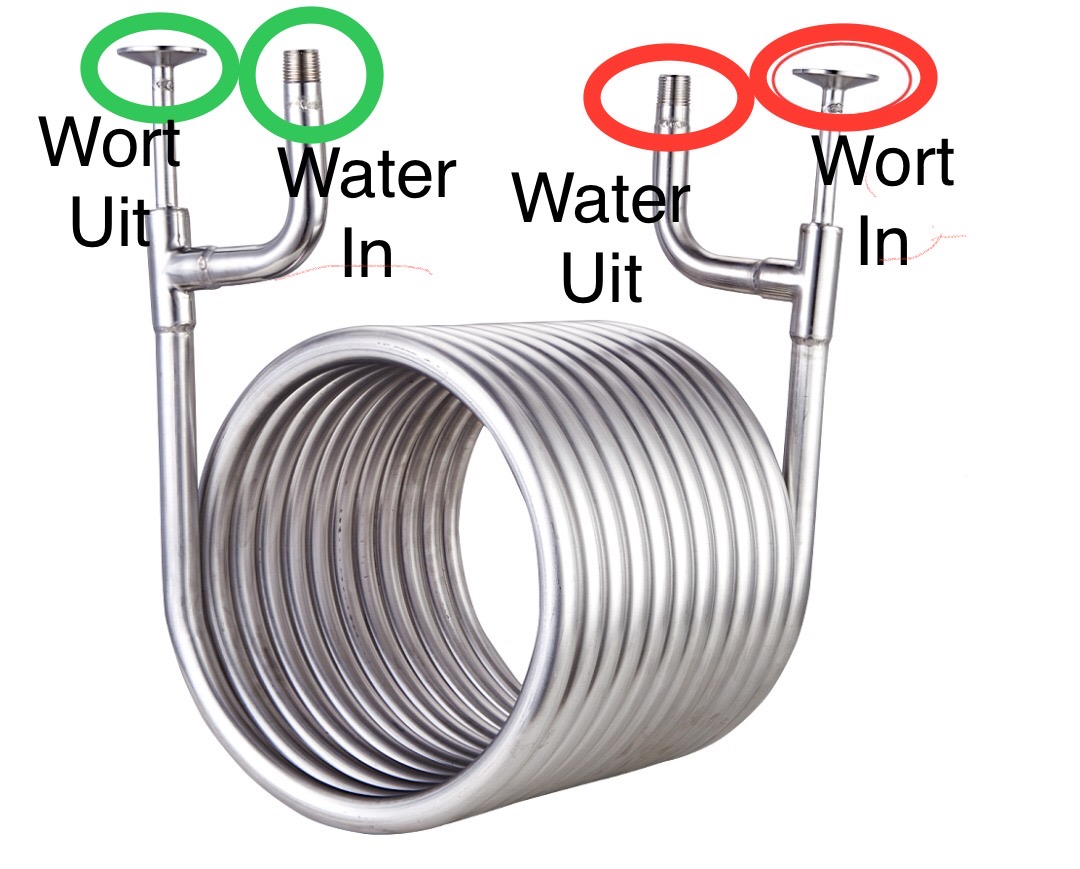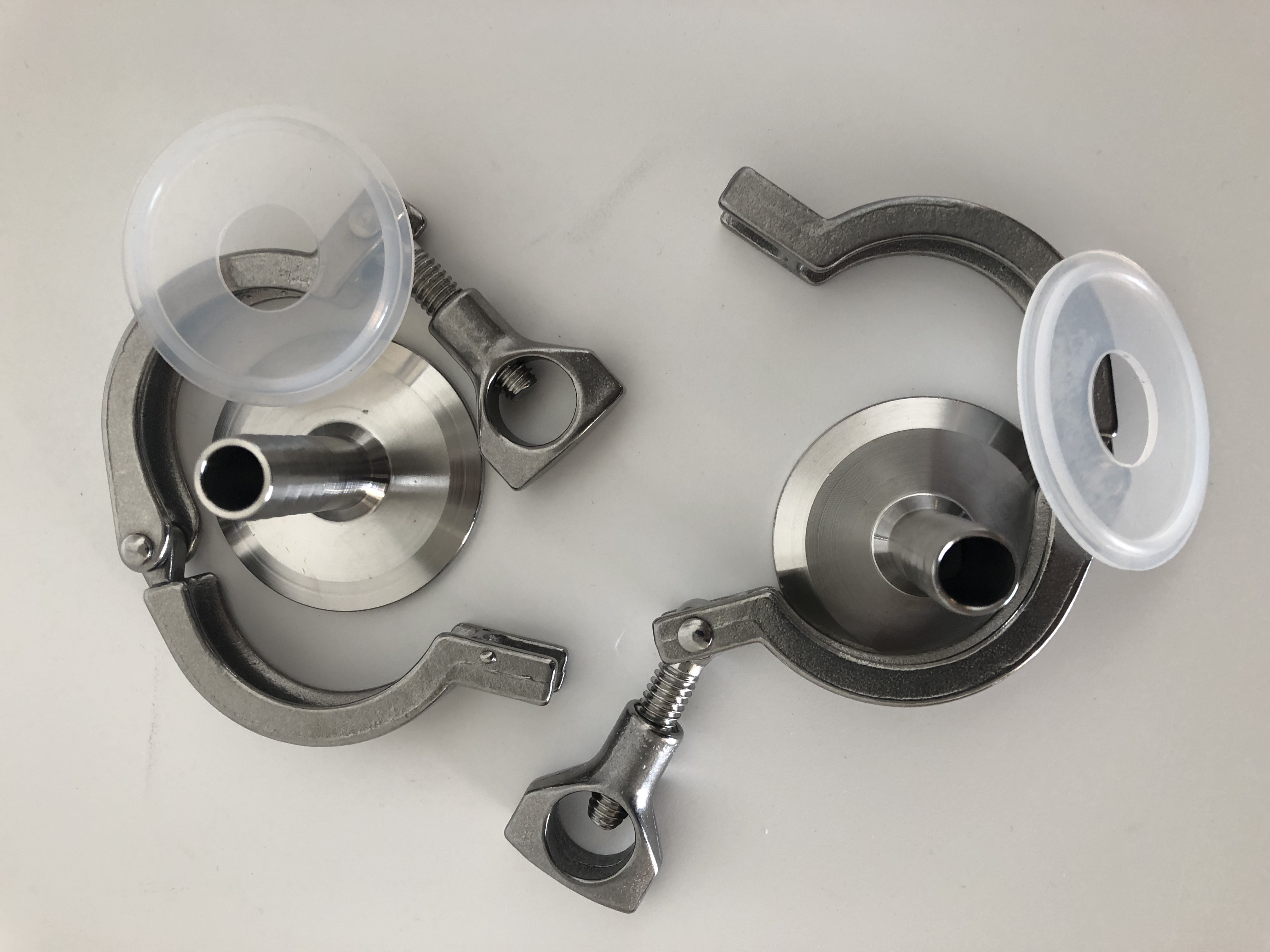 Product information "Easybrew Counterflow Chiller incl. Hosebarbs"
Cool like a pro? With this counter flow chiller it's possible. Because this chiller works with a tube in tube system, you can cool your wort quickly and efficiently without using too much water. The cooler is made of stainless steel and equipped with tri-clamp connections on the wort side and thread on the water side. A Gardena hose barb can easily be screwed onto this. To prevent leakage, we recommend that you wrap a piece of Teflon tape around the screw thread.
Specifications:
Material: Stainless Steel (304)
Wort side connection: 2x Tri-clamp
Water side connection: Thread suitable for Gardena coupling.
Number of revolutions: 12
Cooler comes with 2x tri-clamps and 2x hose nozzles 1/2" (hose size 12x17)
We recommend using 12x17 silicone hose on the wort side. A garden hose with Gardena couplings is sufficient on the water side.