Demijohn with Plastic basket 25 l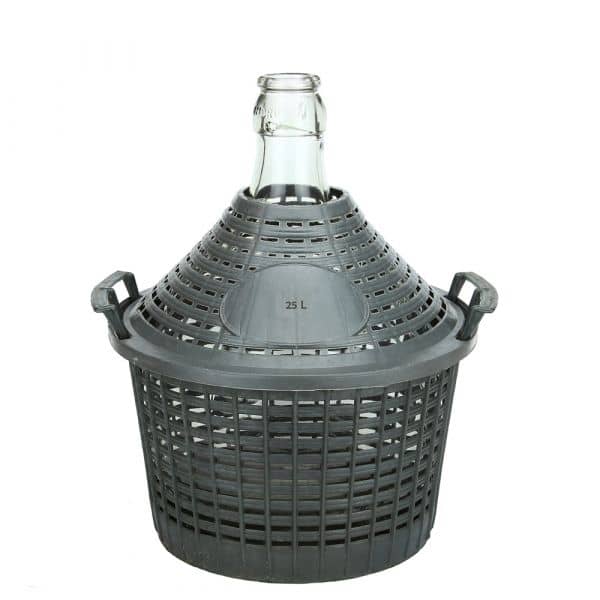 Product information "Demijohn with Plastic basket 25 l "
This item can not be shipped, it is only availabe in our experience stores
Volume 25 litres
Material: Glass
Colour: White/transparent
Neck opening: 40 mm
Size: height 55 cm Ø 40 cm
Closure: rubber cap n°4A, silicone or rubber stopper, 36x44 mm, with or without hole, of air lock. (cap or stopper and air lock are not included)

Note:
Never use boiling water to clean the bottle. This may break the glass.
Clean the bottle with warm water, a bottle brush and a Puro-Oxi or sulphite solution.
Do not lift a filled bottle by the earpiece or neck but use the handles of the included basket (if it is part of the product) and support the bottom by hand.