Cheese mold Kadova with net 1,5-2,5 kg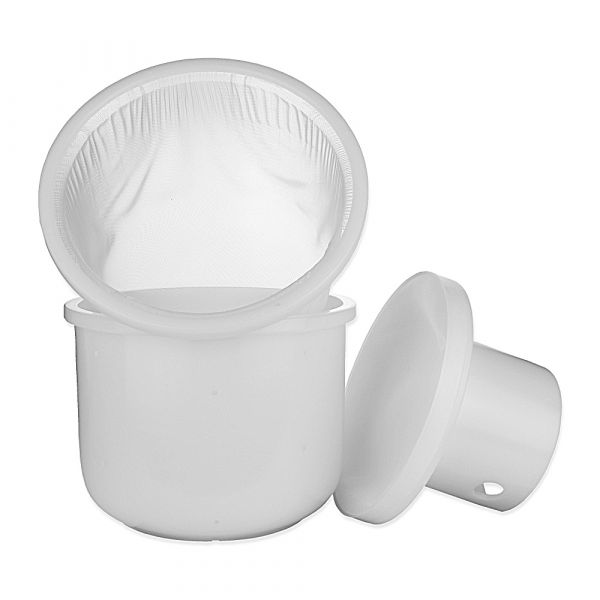 Available, delivery time 1-3 days
Available
Product information "Cheese mold Kadova with net 1,5-2,5 kg"
The Kadova cheese shapes are used in cheese factories and are virtually indestructible.
This model has a net and is suitable to make a cheese of about 1800-3000 grams.*
Specifications and dimensions:
Cheese shape diameter (inside) 180 mm (outside) 212 mm
Height (inside) 146 mm (outside) 157 mm
Follower diameter 180 mm,
Height 110 mm
Extra info:
100 % for food suitable plastic
Easy to clean at max. 45°C
With net.
The weight of the cheese depends on the quantity of curd used.