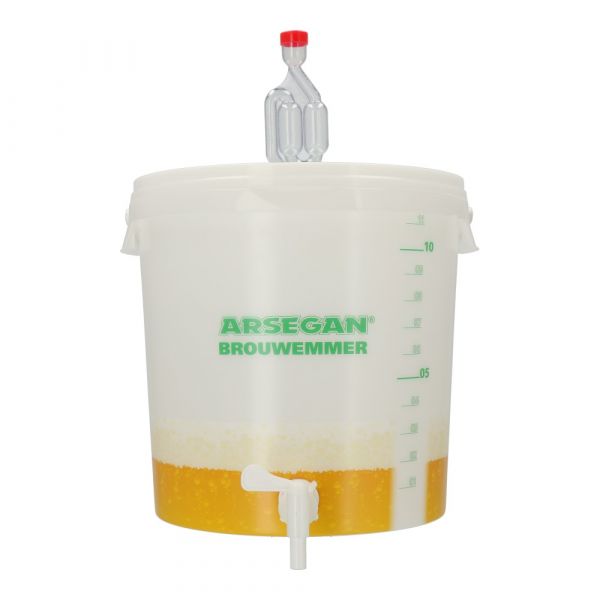 Available, delivery time 1-3 days
Available
Product information "Brew Bucket Semi Transparent 12 Litres incl. Lid"
Brewing bucket semi transparent for pulp and main fermentation complete with:
Lid
Size distribution
Handle
Tap
Airlock
Connection for the water seal by means of a 100% silicone plug
Especially suitable for foodstuffs.
Ideal for pulp and main fermentation.
Measurements: height 27.5 cm Ø 27.5 cm
Content 12 Litres.
Before use:
Mount the tap in the bucket with the white ring on the outside. Hold the white part on the outside of the tap and carefully tighten the nut on the inside. Over tightening causes leakage.
Place the bucket on the edge of the table and fill it with 5 Litres of water to test for leaks before use.
The temperature of the liquid in the brewing bucket most never exceed 65 ° C.
Prevent damage from scratching the plastic to prevent unwanted bacteria.
Brew buckets are ideally suited for the 1st or main fermentation because there is sufficient CO2 above the liquid.
Always use a fermentation vessel with rubber ring for 100% sealing, or a glass bottle with stopper and airlock.
---
Excellent value, easy to use and fully equipped. Perfect.