Winexpert Reserve California Merlot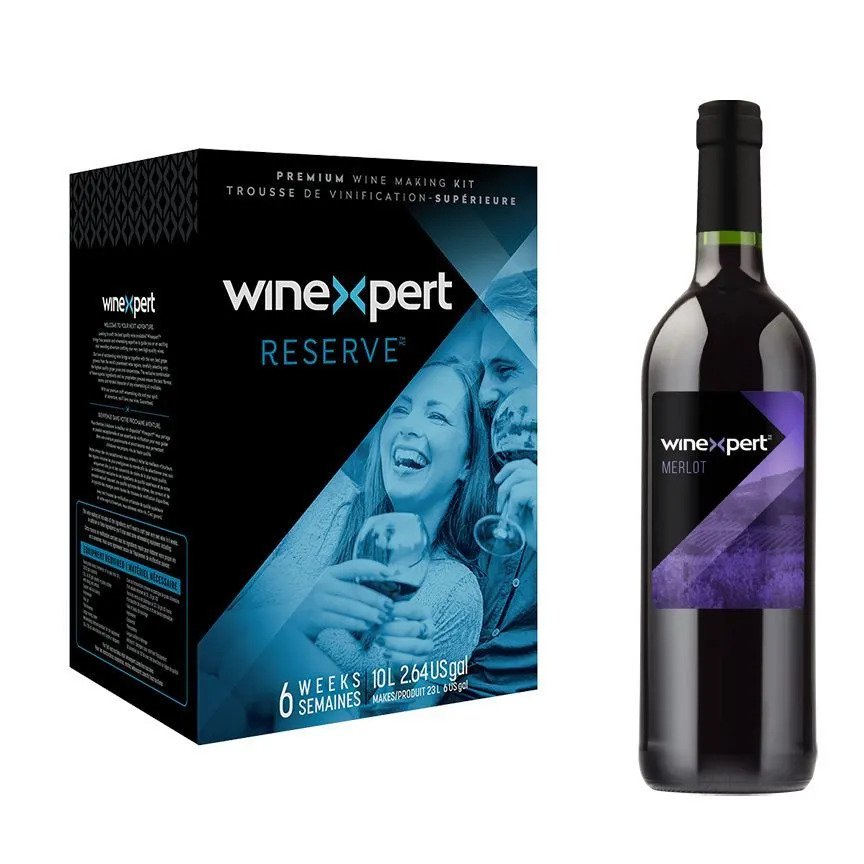 Available, delivery time 1-3 days
Few Available
Product information "Winexpert Reserve California Merlot"
Winexpert Reserve kits - Premium Styles and outstanding wine. Looking for a premium wine with exceptional body, flavour and aroma? With Winexpert Reserve, join the celebration and experience the satisfaction of crafting outstanding premium wines with the wow factor. This wine kit contains enough extract to produce 32 bottles (23 litres) of high quality wine.
Kit Specifications:
Merlot, California.
Flavors:Chocolate, black cherry and vanilla spice.
Sweetness: Dry
Oak: Medium
Body: Medium
Alcohol: 13%
From extract to bottle in 6 weeks.