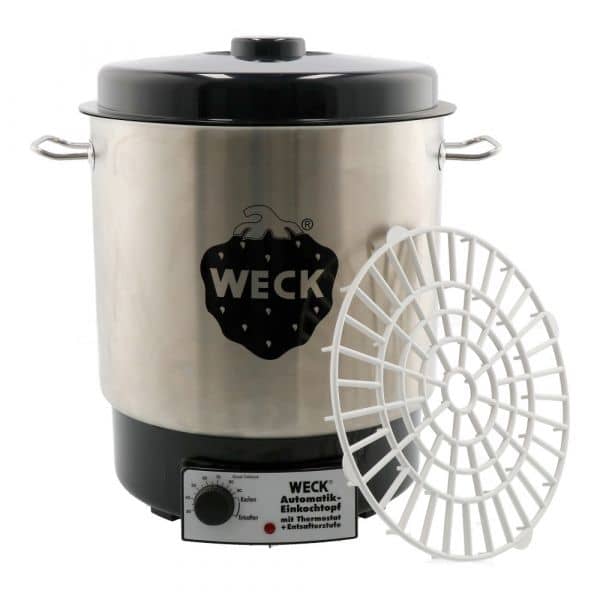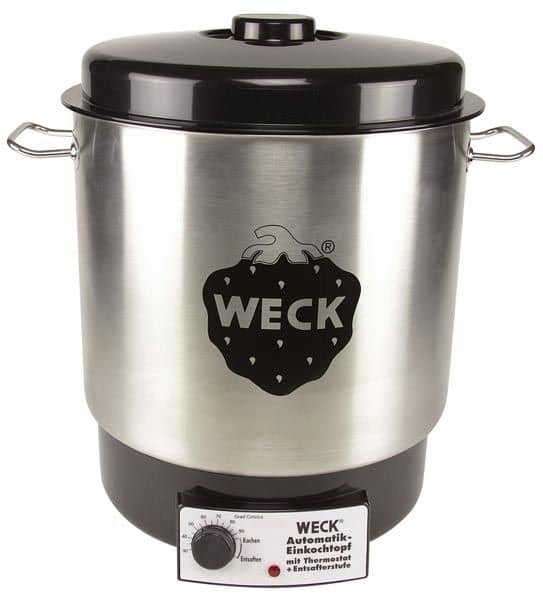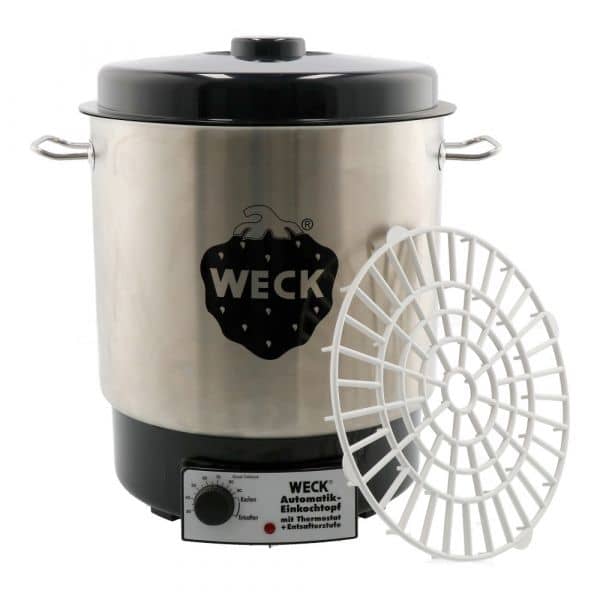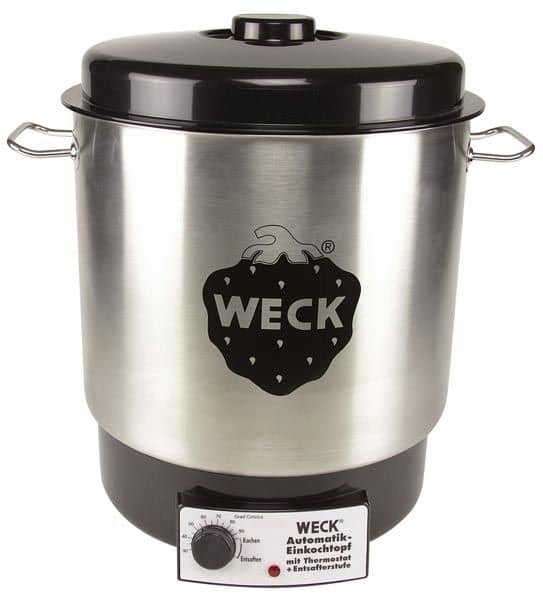 Product information "Weck W24 Thermostat"
Weck canning kettle type W24 with adjustable thermostat
220 volt, 1800 Watt.
The device has a pilot light
Special position for dejuicing (juice inlay sold separately)
Venerable Stainless steel
with flat bottom.
Diameter: 35 cm
Height 30 cm.
Content: 30 ltr. (can contain 14 weck jars of 1 ltr, or 21 weck jars of 0.5 ltr)
Supplied complete with inlay roster.
The stainless steel models have been set to 1800 Watt element to prevent local overheating at the bottom of the kettle.
1 year warranty
Dutch user manual
Note: If the thermostat Weck boiler is put into "kochen/entsaften" position, all the water in the kettle will evaporate. That is because you then turn off the on/off control of the thermostat. The light will stay on continuously . This position is meant for using the -separately available- dejuice inlay. In this position the on/off switch will not be working! This Weck kettle is intended for household use.
Attention! In the accompanying instructions it is clearly stated that the water in the canning kettle needs cooling after use before the kettle is emptied. If you fail to do this, there will be damage to the electronics and your warranty will be dropped (because of incorrect use)! Also, the legs of your wire grid will melt.