Press Stainless Steel / Wooden basket Tilting 5 l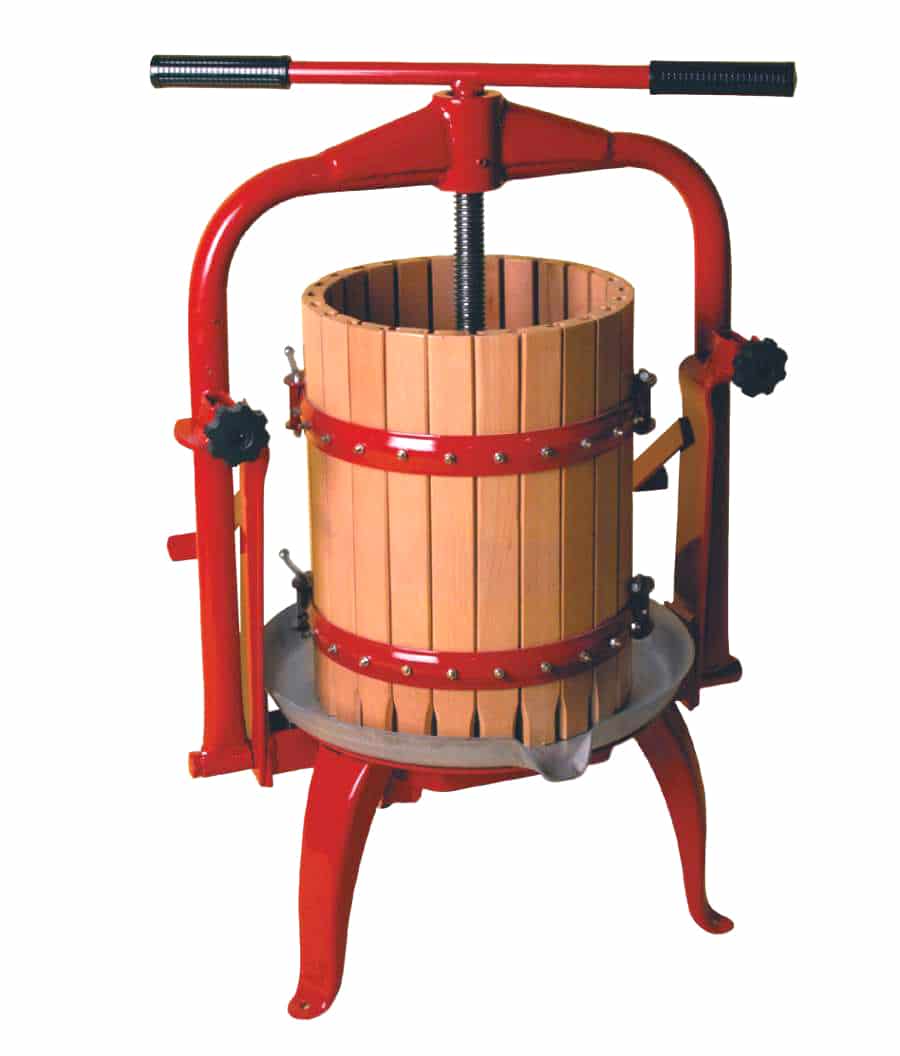 Available, delivery time 1-3 days
Few Available
Product information "Press Stainless Steel / Wooden basket Tilting 5 l"
Fruit press 5 L stainless steel base plate wooden basket tilting mortar. Sturdy construction with tilting bridge for easy filling / emptying of the beech fruit basket. The bottom plate is made of stainless steel.
Type 15 = basket capacity 5 litres.
Tip:
Fruit presses must be thoroughly cleaned before and after use.
Because sulphite affects metals (oxidation), it is better to clean the parts of the press with a Puro-Oxi solution and let them dry separately. Grease the moving metal parts lightly.