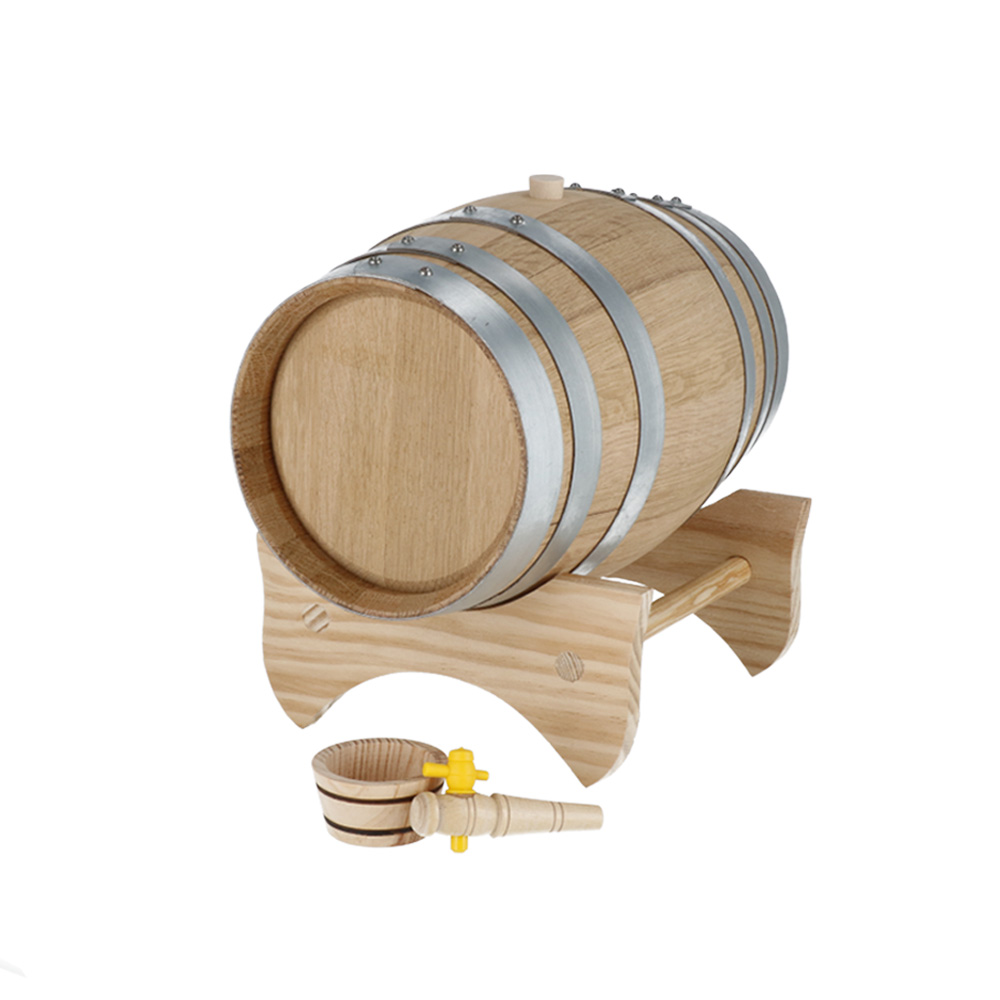 Available, delivery time 1-3 days
Available
Product information "Oak Cask 5 litre"
The cask is made from French Oak, with a medium toast level. The cask is suitable for keeping spirits, wine, oils & vinegar in it. It can also contain beer, though most breweries in that case use casks that were previously used for storing and maturing spirits. The cask comes with rack, stopper, wooden faucet and a sealing plug.
Before use, first fill the cask with water for 24 hours, If there are no leaks rinse the cask to remove any production residues such as sawdust.
If there are any small leaks, change the water and leave for another 24 hours. Never leave the water for more than 24 hours.
A cask can be water tight but not spirits tight. This is due to the ethanol in spirits making the liquid less dense. Therefore, always swell the cask with water before filling it with spirits.