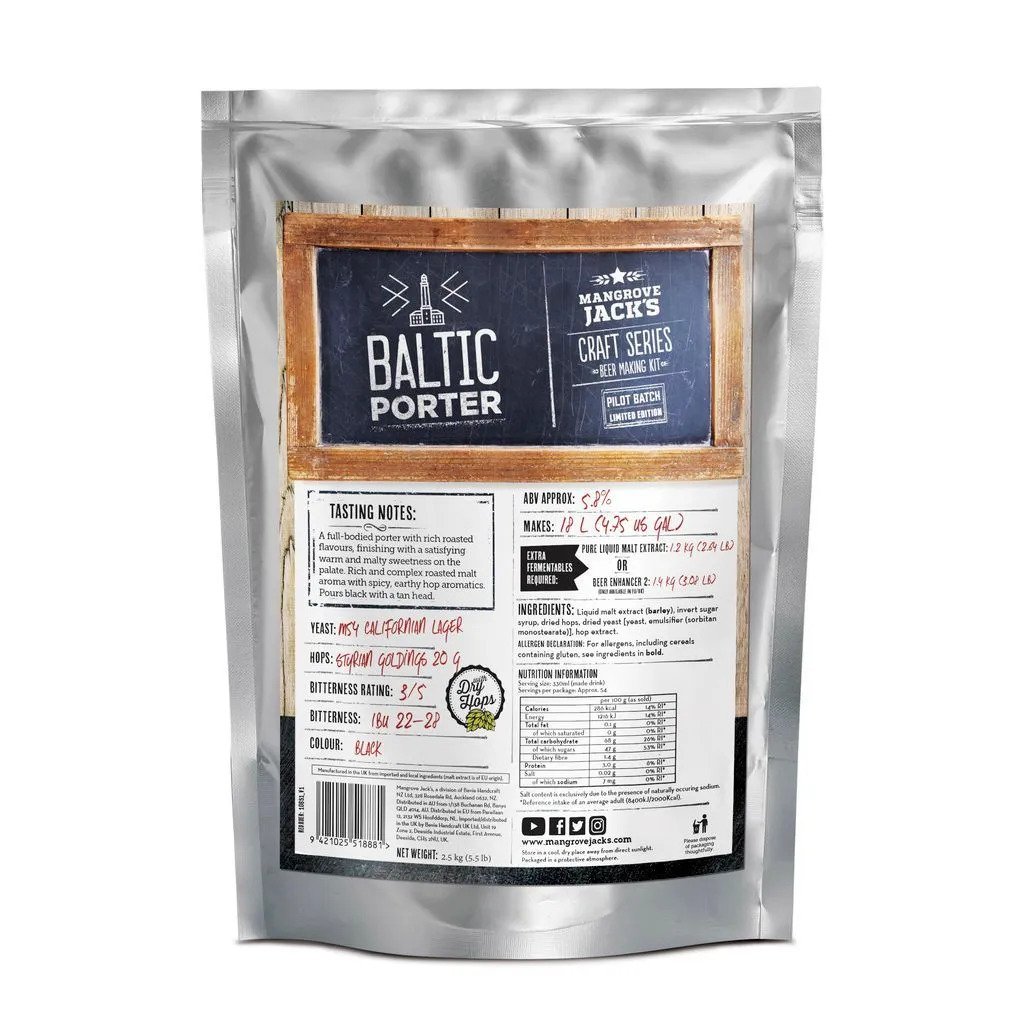 Available, delivery time 1-3 days
Few Available
Manufacturer:
Mangrove Jack's
Product information "Mangrove Jack's Craft Series Baltic Porter 2.5 Kg"
A full-bodied porter with rich roasted flavours. Finishing with a satisfying warm and malty sweetness on the palate. Spicy and earthy hops completes this beer.
Specifications:
Liquid hopped malt extract, for 16 liters of beer
Alcohol content: 5.8%
Bitterness: 22-28 IBU
Yeast: M54 Californian Lager
Hops: Styrian Goldings
If you want to make 18 liters of beer you will need to add 1 kg of brewing sugar or Mangrove jacks's beer enhancer #1.
This kit is supplied in a foil package (Pouch). The pouch is cold-filled using nitrogen technology so that the taste and aroma of the ingredients are optimally maintained.