Kreyer MiniChilly 17 water chiller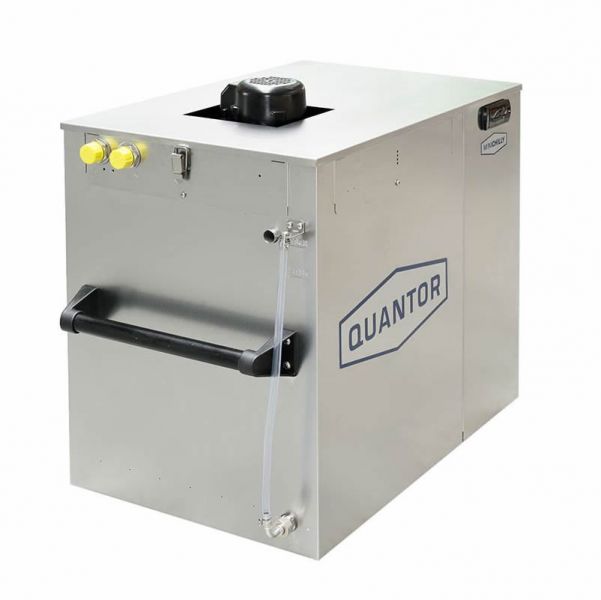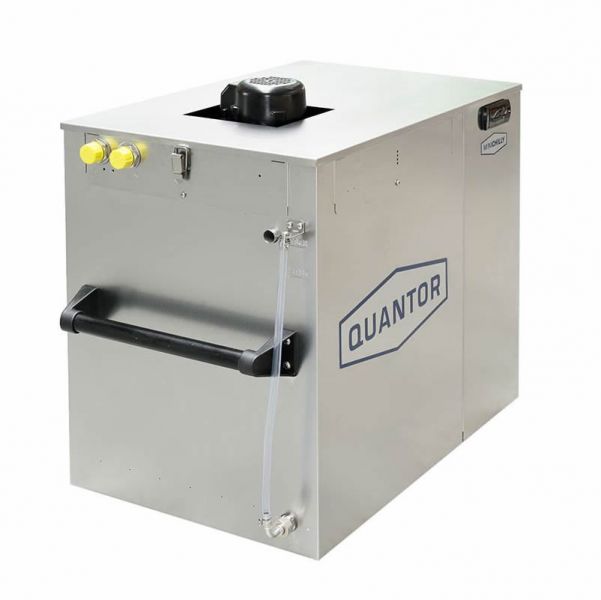 Product information "Kreyer MiniChilly 17 water chiller"
Cooling Capacity: 1,7 kW
Tank capacity: 48L
This compact cooling unit is equipped with a thermostatic
controller, a water tank and a submersible pump with stirrer.
At 0 °C (32 °F) water temperature an ice-bank will be built
around the tubes, which provides an additional, stored
cooling capacity. When used for flash-cooling, it boosts the
capacity of the unit, giving a constant cooling temperature
over a longer time period.
An additional stainless steel coil for direct product cooling
e.g. to draw beer, can be integrated as an option. The
MiniChilly is able to cool water down to -6 °C using glycol.
Due to the simple construction the unit is easy to fill and to
install.