Kreyer IceChilly 33 water chiller / ice-bank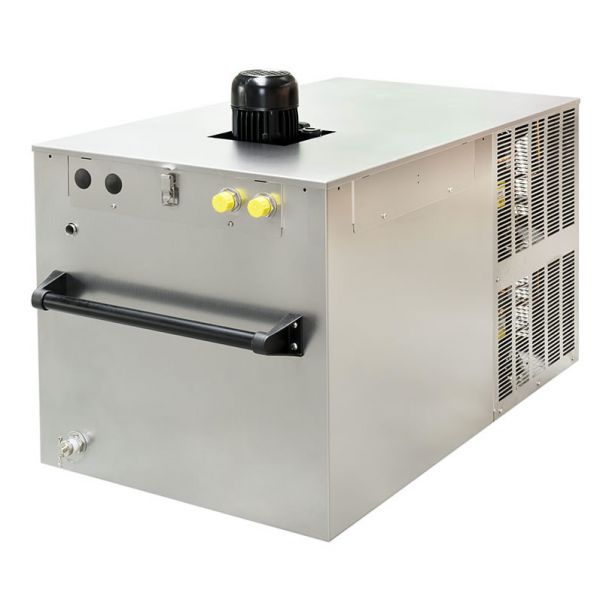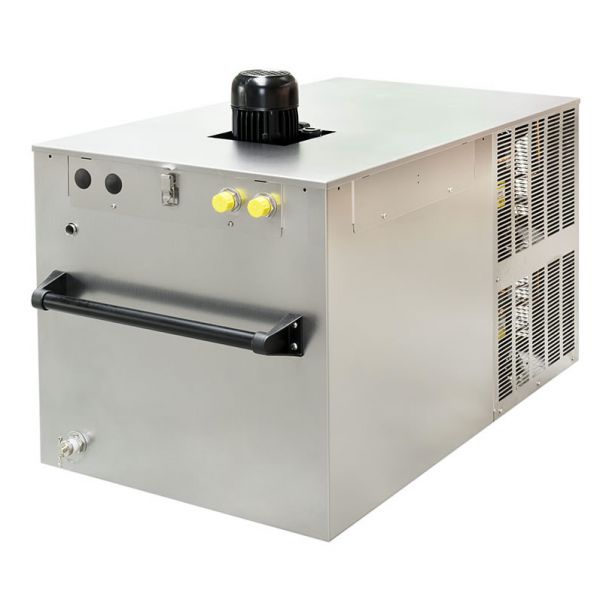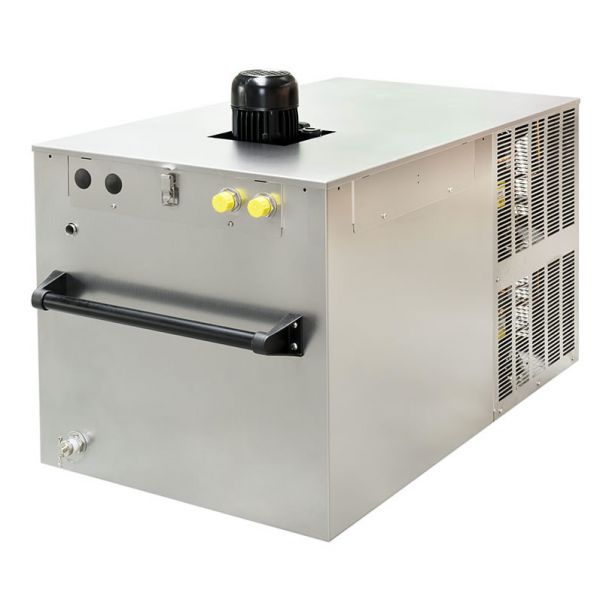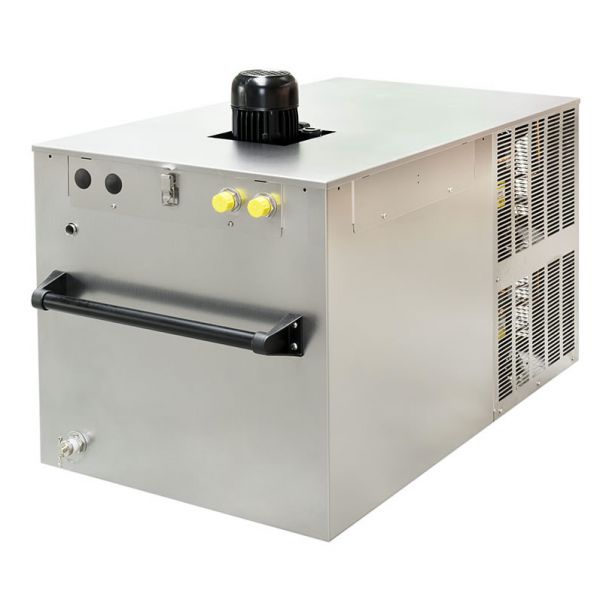 Product information "Kreyer IceChilly 33 water chiller / ice-bank"
Cooling capacity: 3,3 kW, Tank Capacity: 67L
This cooling unit is equipped with a thermostatic controller, a water tank and a submersible pump with stirrer. At 0 °C (32 °F) water temperature an ice-bank will be built around the tubes, which provides an additional, stored cooling capacity. When used for flash-cooling, it boosts the capacity of the unit,
giving a constant cooling temperature over a longer time period. An additional stainless steel coil for direct productcooling e.g. to draw beer, can be integrated as an option. The IceChilly is able to cool water down to -6 °C using glycol. Due to the simple construction the unit is easy to fill and to install.
ATTENTION: PLEASE CONTACT CUSTOMER SUPPORT FOR CURRENT DELIVERY TIMES: Email: info@braumarkt.com / Tel: +31 (0)854839888
Large, fragile, heavy, or items that are too large for normal shipping are delivered by pallet or courier service. We will contact you to discuss shipment and shipping rates.