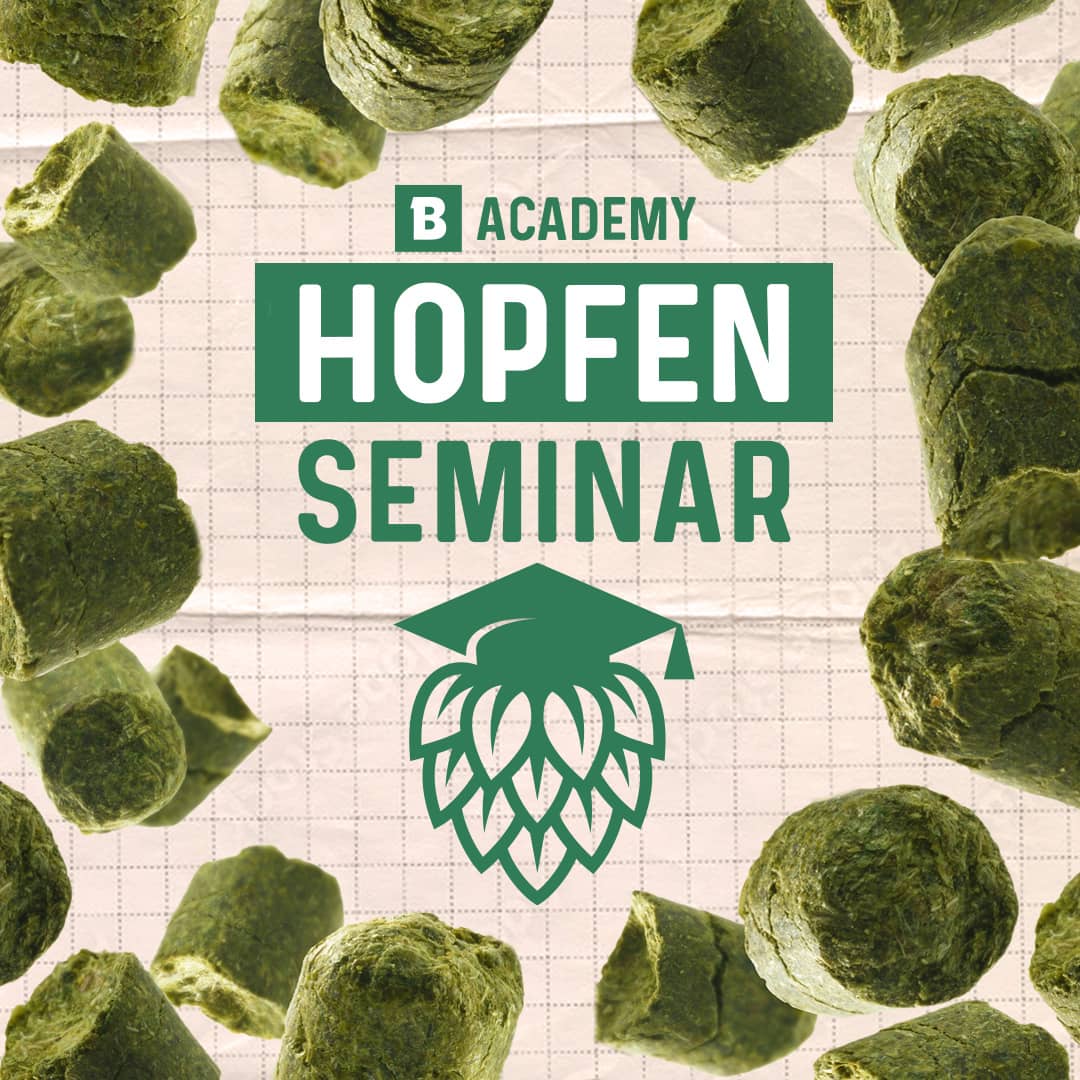 Product information "Hop Seminar"
- Course in German language -
Two-hour knowledge tour through the world of hops
Interesting facts and news from the hop-growing regions in Germany, the Czech Republic, the USA and the Pacific region
Function of the hop market, trends and price developments in the different countries
Basic knowledge about different fields of application and aroma characteristics of hop varieties with a focus on the USA
Specific suitability of selected hop varieties for bitter hopping, aroma hopping & dry hopping
Which hop is suitable for which beer style
Common combinations of hop varieties - suitability as main or supporting actor in the recipe
Evaluation of current trend varieties and international classics
Reference beers (SMaSH & combination) for the respective hop varieties
Here you can get to know the spice of beer better and thus brew better beers in the future.
---
Informativ, fast schon zu informativ
Ich werde den Kurs auf jeden Fall nochmal besuchen und mir definitiv Notizen machen. Der Seminar-Leiter macht das gut, man lernt aber doch extrem viel und in dem Zusammenhang mit Bier behält man sich vielleicht nicht alles.
Hopfenseminar
Zweistündige Wissensreise durch die Hopfenwelt
✔ Wissenswertes und aktuelles aus den Anbaugebieten in Deutschland, Tschechien, den USA und aus dem Pazifik
✔ Funktion des Hopfenmarktes, Trends und Preisentwicklungen in den unterschiedlichen Ländern
✔ Grundlagenwissen über verschiedene Einsatzgebiete und Aromaeigenschaften von Hopfensorten mit dem Schwerpunkt USA
✔ Spezifische Eignung ausgewählter Hopfensorten für Bitterhopfung, Aromahopfung & Hopfenstopfen
✔ Welcher Hopfen passt zu welchem Bierstil
✔ Gängige Kombinationsmöglichkeiten von Hopfenvarianten - Eignung als Haupt- oder Nebendarsteller im Rezept
✔ Bonitierung von aktuellen Trendsorten und internationalen Klassikern
✔ Referenzbiere (SMaSH & Kombination) zu den jeweiligen Hopfensorten
Hier kannst Du das Gewürz des Bieres besser kennen lernen und somit künftig bessere Biere brauen