Harris Vinbrite Filter Set MK3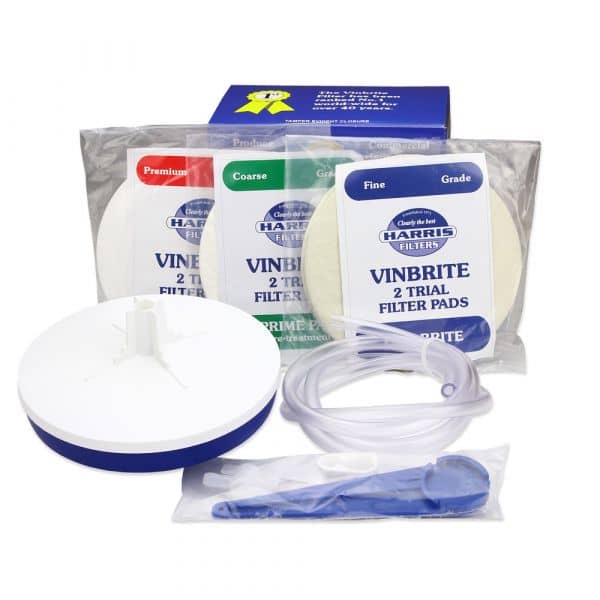 Product information "Harris Vinbrite Filter Set MK3"
Harris Vinbrite filter set for wine or beer. Budget-friendly filter for small amounts of wine, beer or alcohol. Easy to connect to a siphon. The siphon is NOT included, but the hose is.
Use:
Place the filter housing on the empty bottle and rinse the filter to be used with clean water.
Due to gravity the liquid runs from the higher-placed bottle to the empty bottle.
Filtering 5 litres of wine takes about 2-3 hours, depending on the turbidity.
1 special Harris filter disc (ø 15 cm) is used per filtration.
The loose filters are available in packs of 50 pcs.