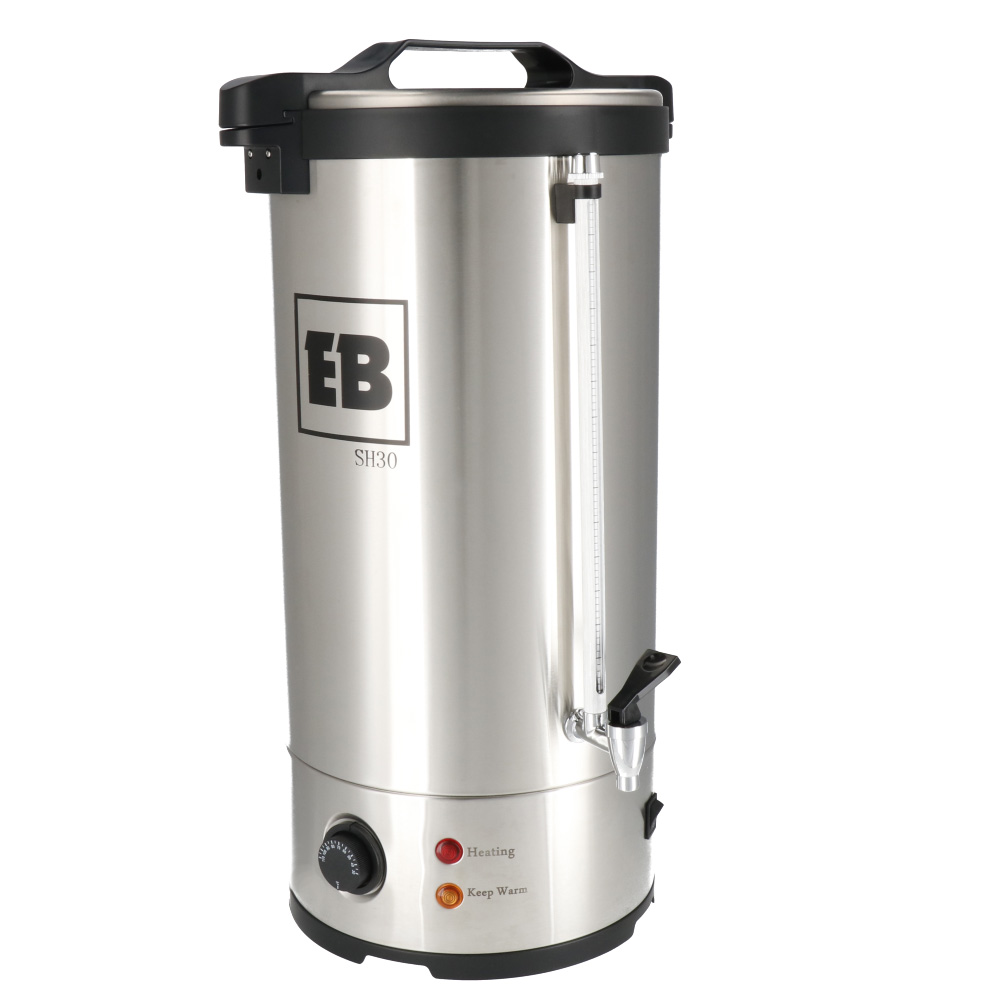 Available, delivery time: 1-3 days
Available
Product information "Easybrew Sparge water heater 30L"
With the Easybrew sparge water heater with temperature control you can quickly and easily heat up your sparge water.
Once the sparge water has reached the correct temperature, the Easybrew sparge water heater will hold it at the set temperature.
This water heater is equipped with a handy graduated sight glass.
Features of the sparge water heater:
Content: 30 liters.
Power: 2500 watts.
Material: 304 stainless steel.
Viewing glass with volume graduation..
Watertap.
Temperature controller.
The volume of the easybrew sparge water heater is ideal for use with the Easybrew 50, SB60+ and SB60p.
However, it is also suitable for use with the Speidel Braumeister 50 and the Grainfather G40 and S40.