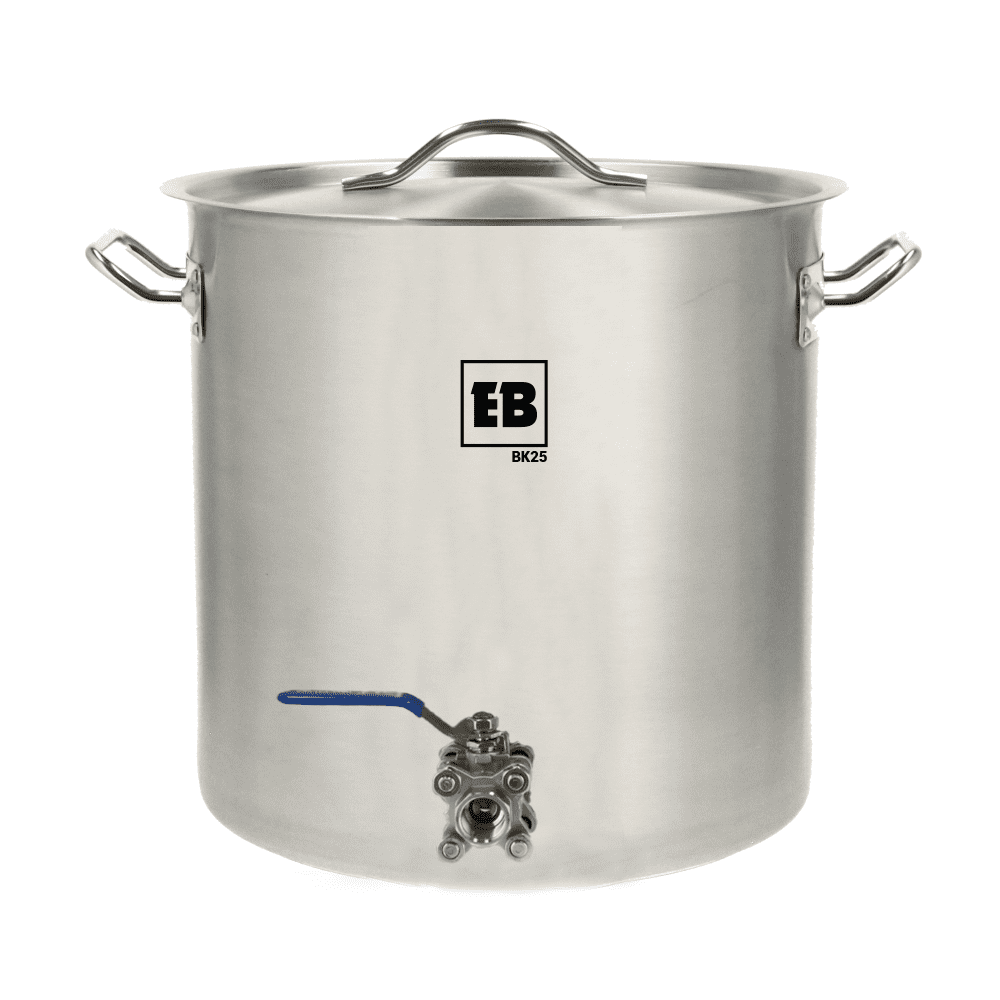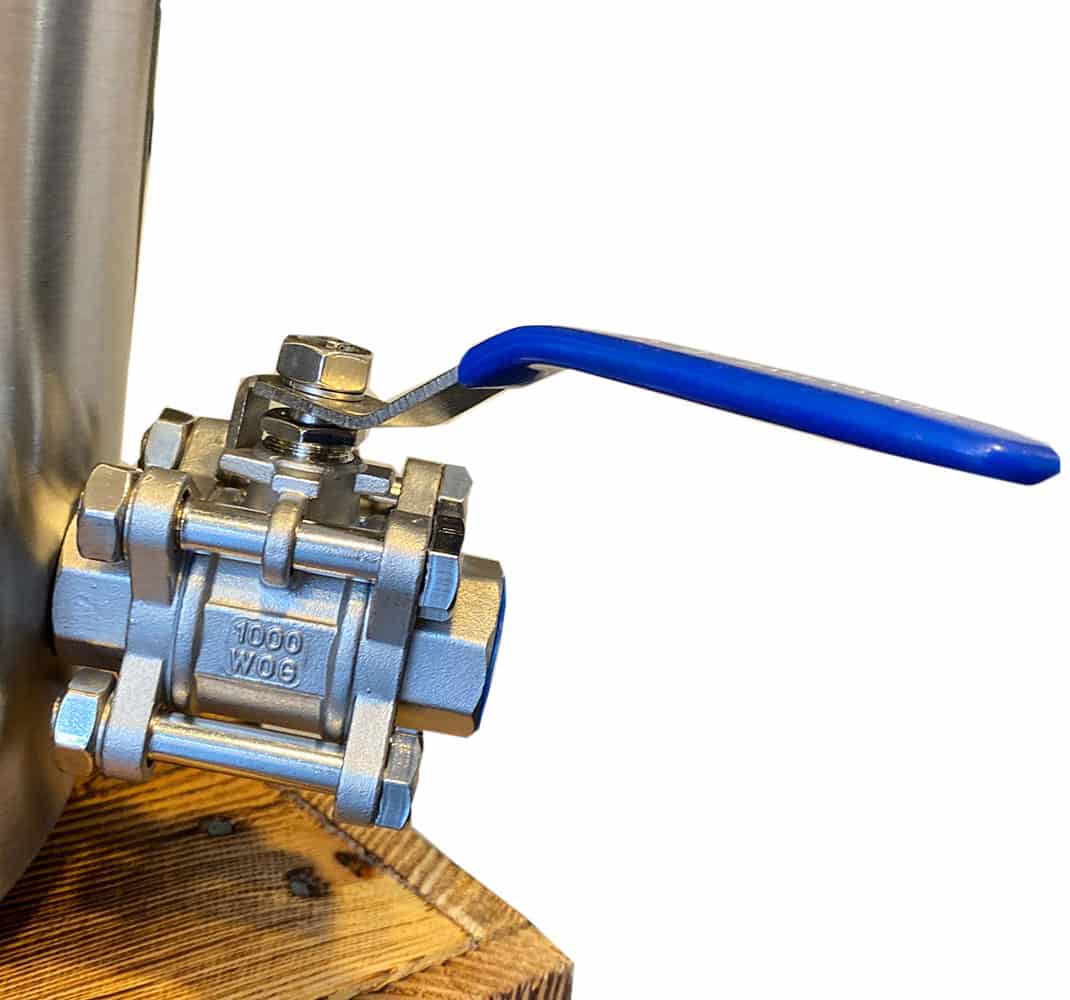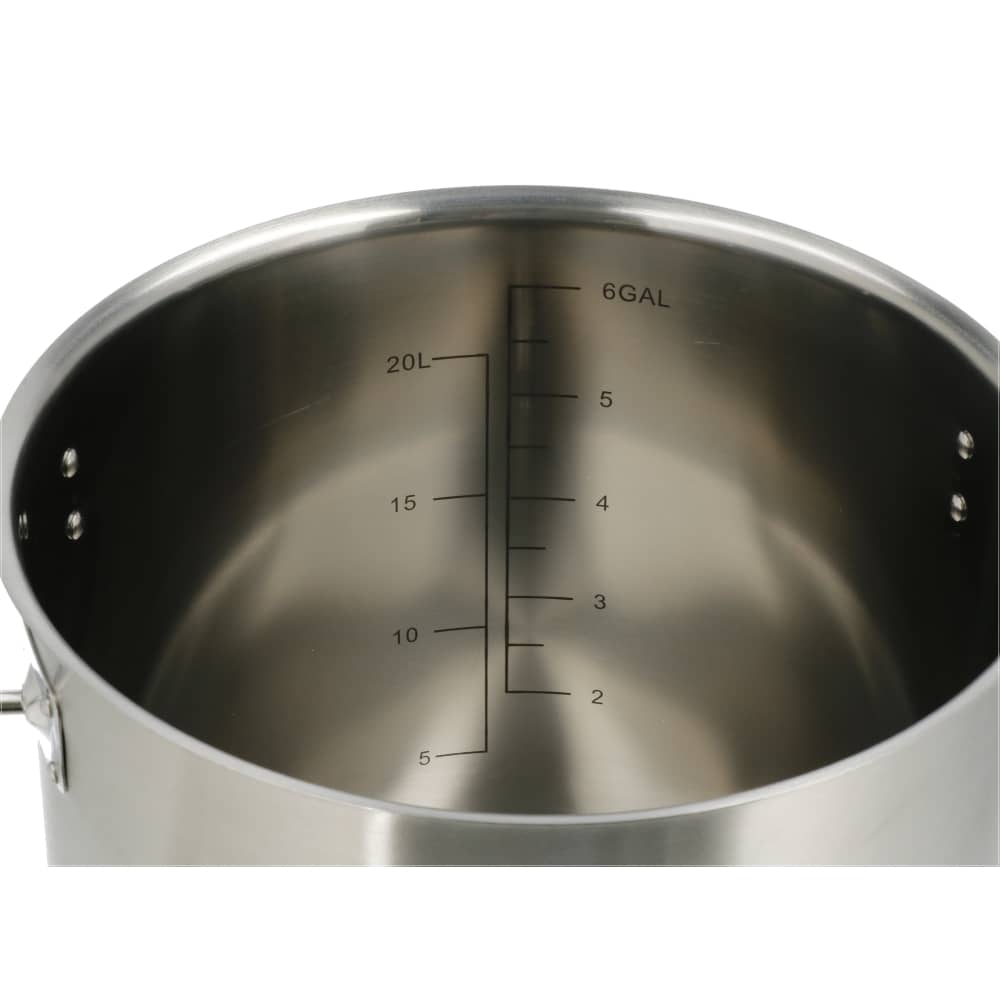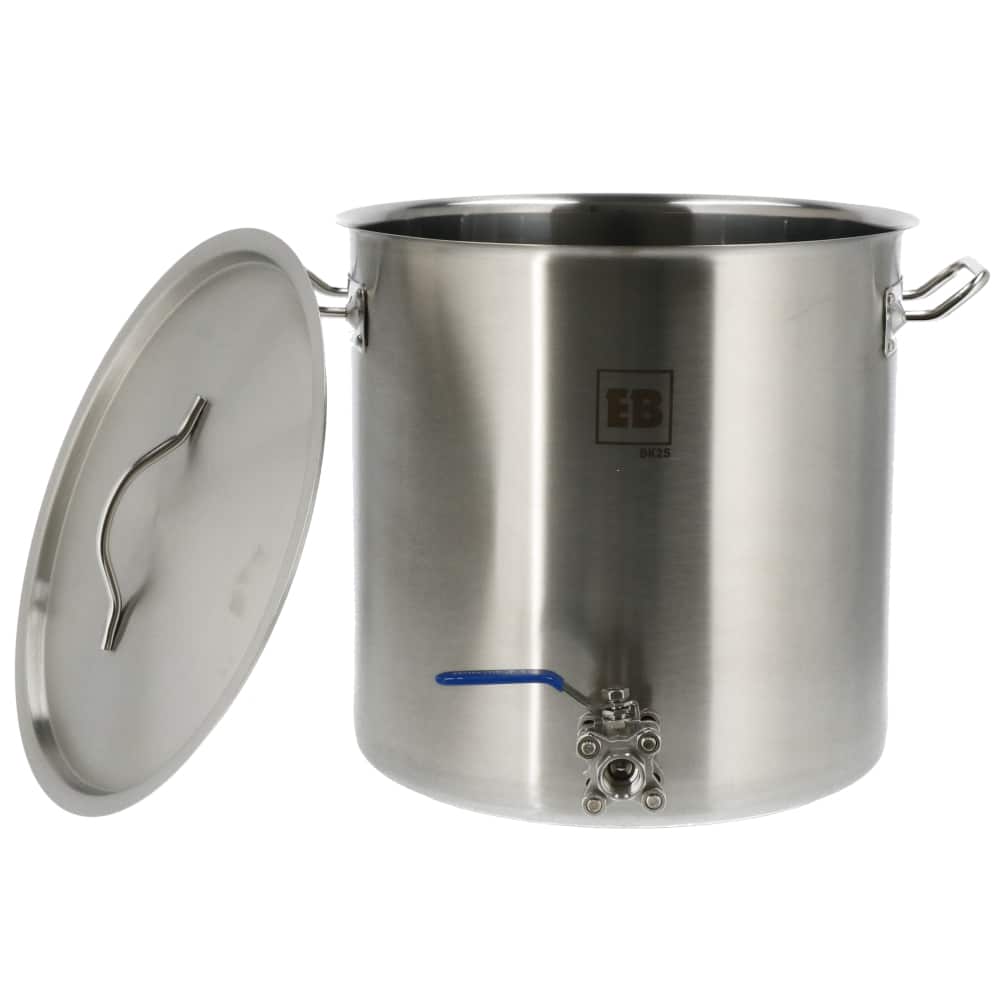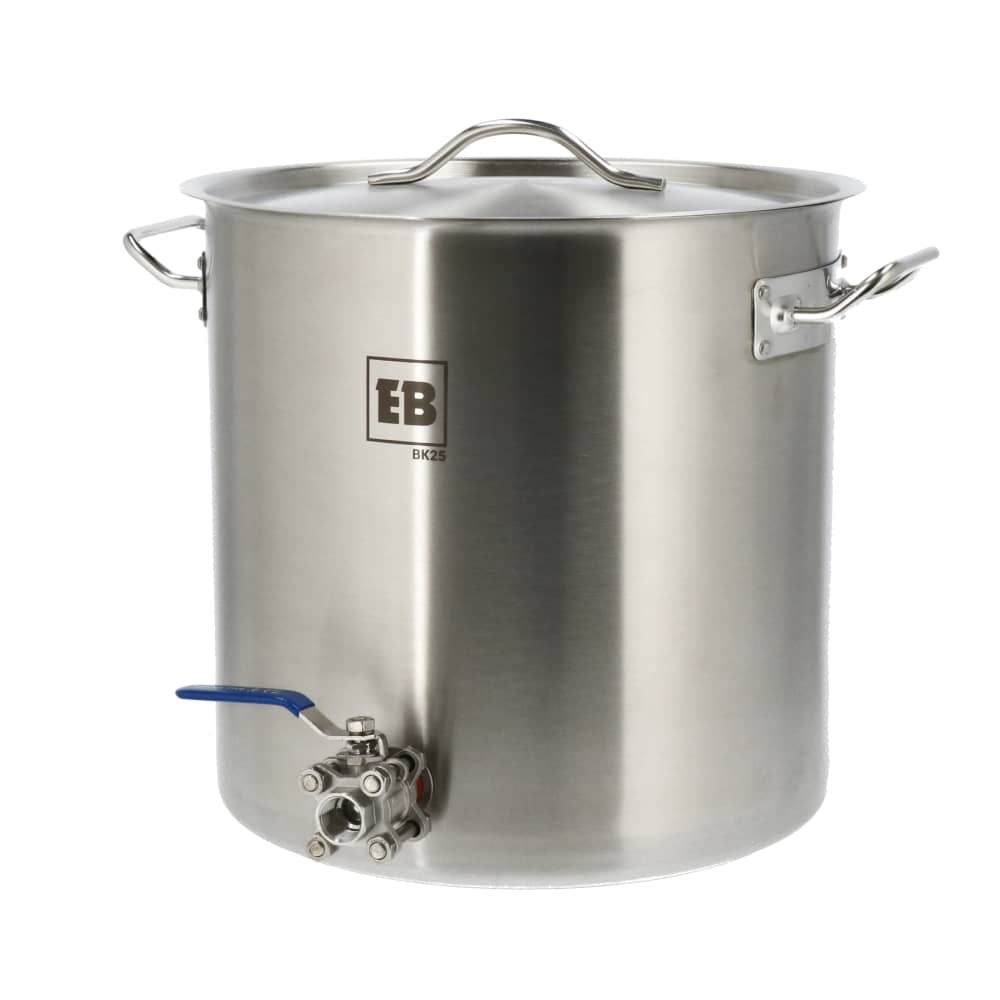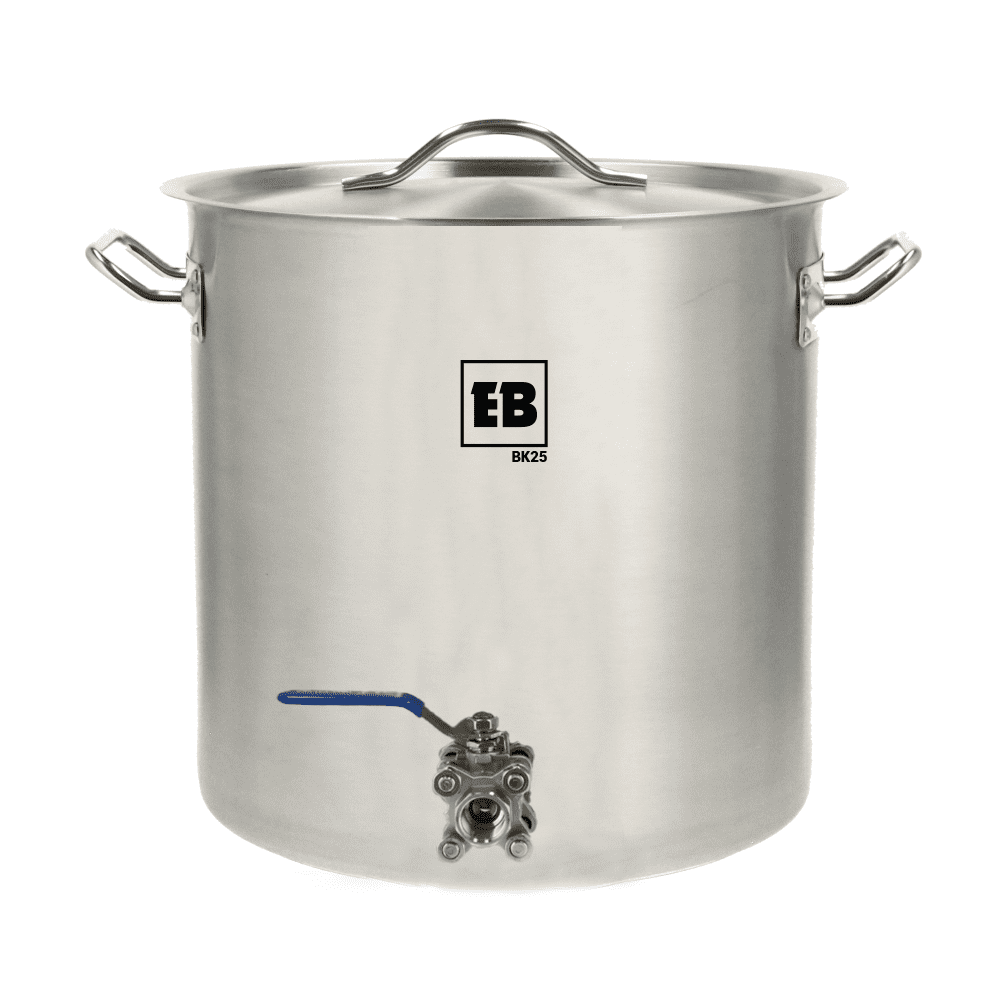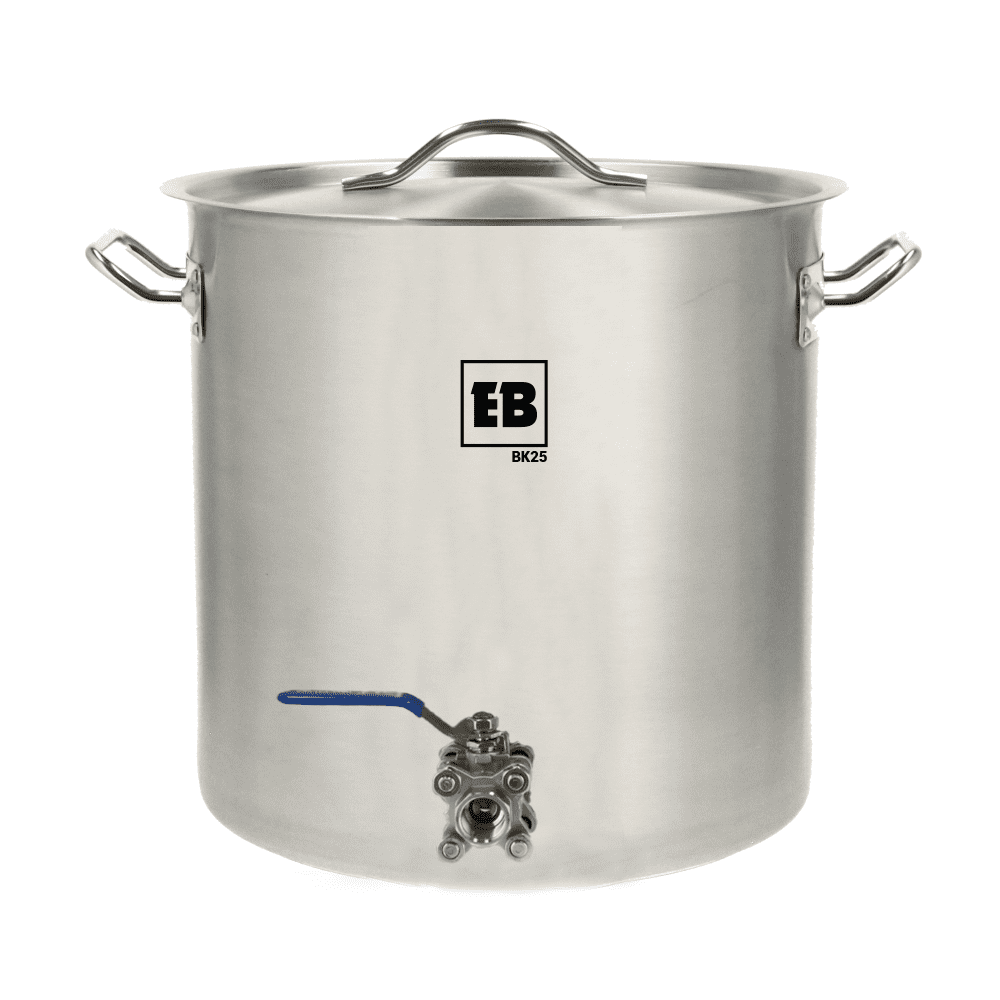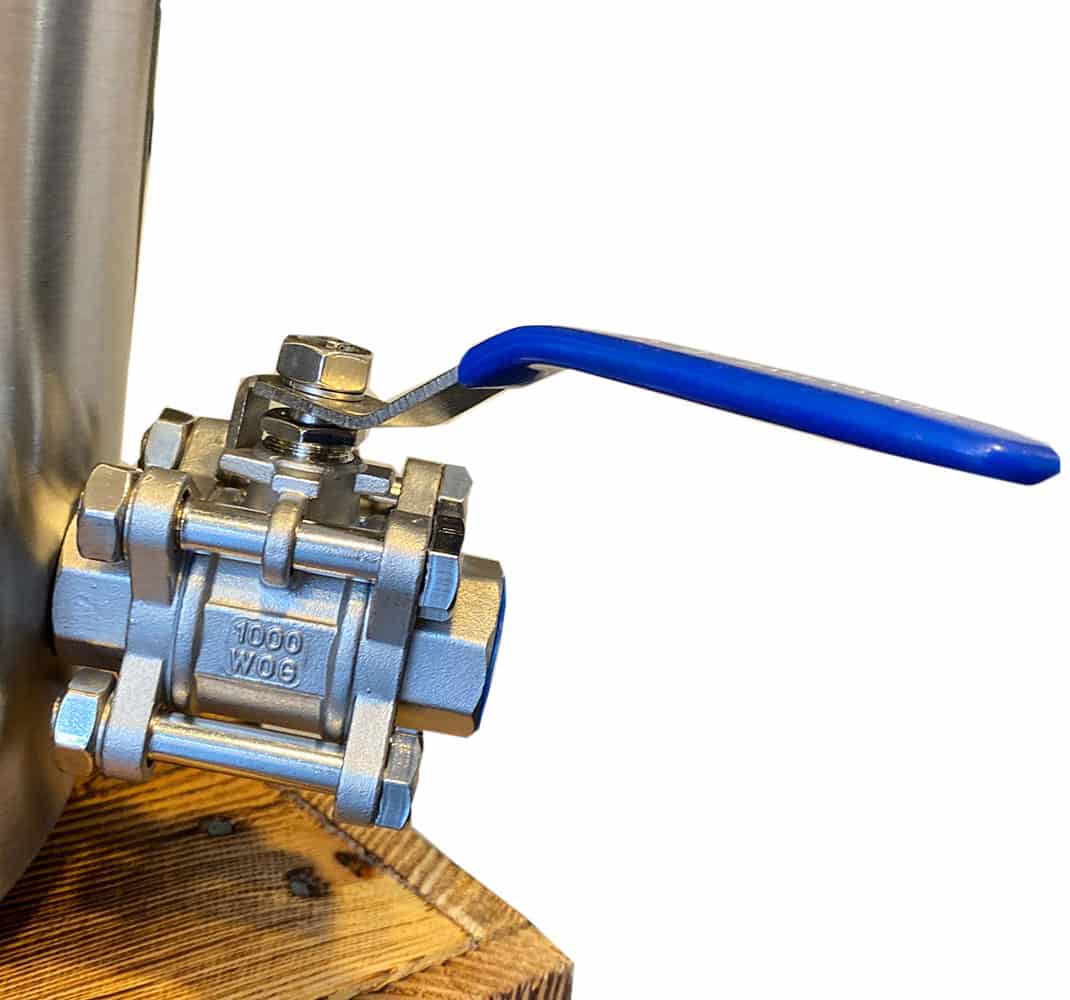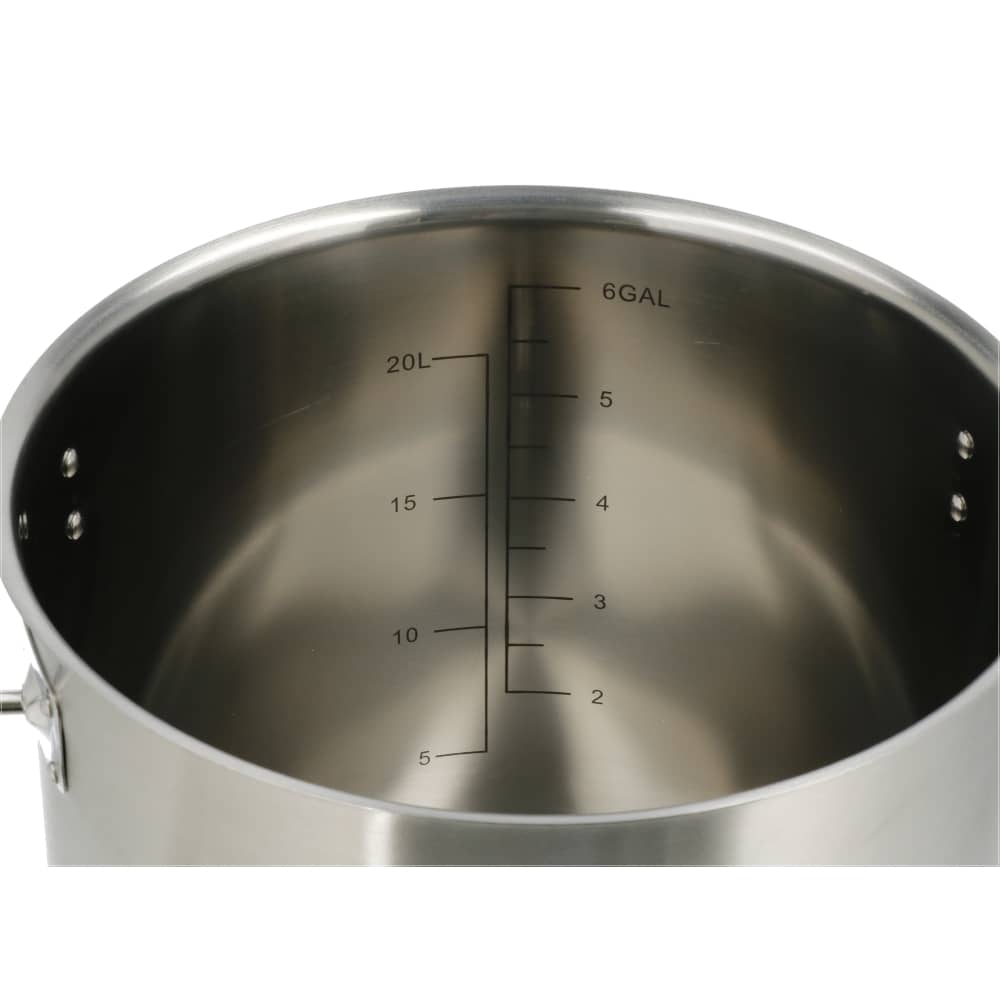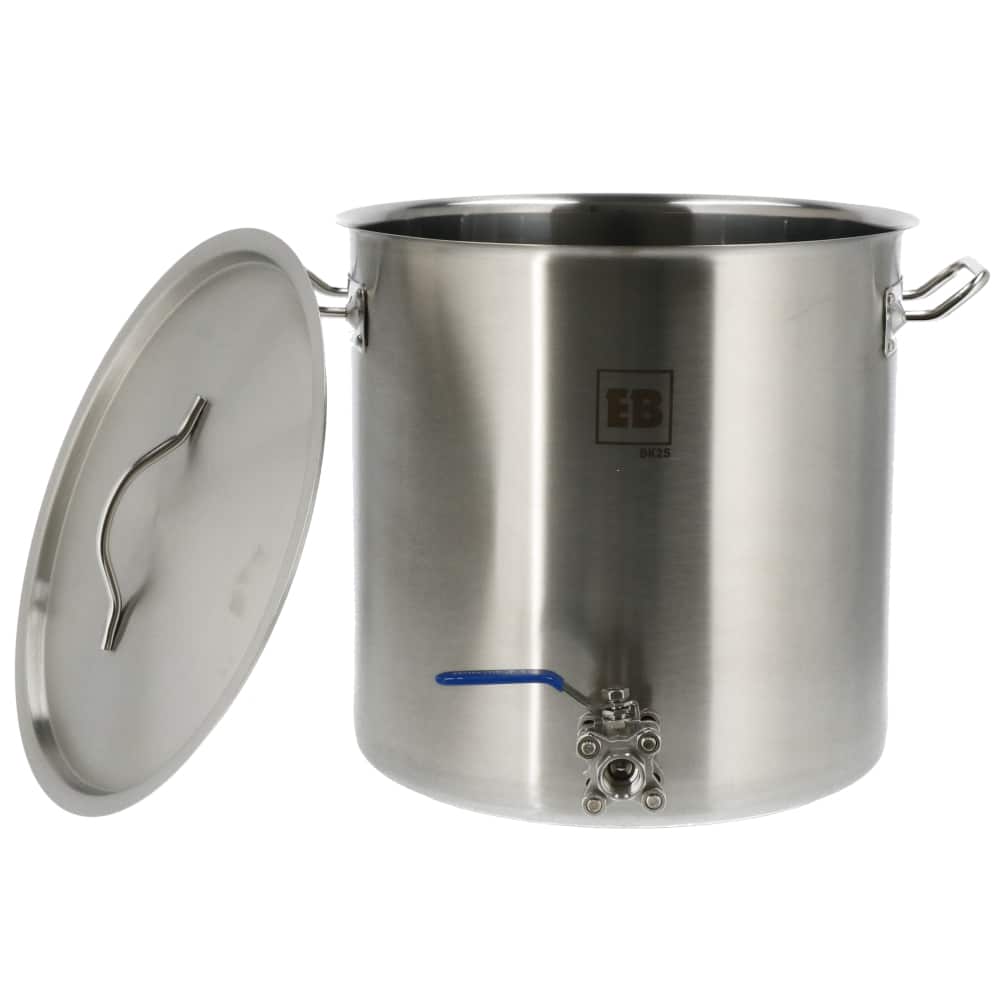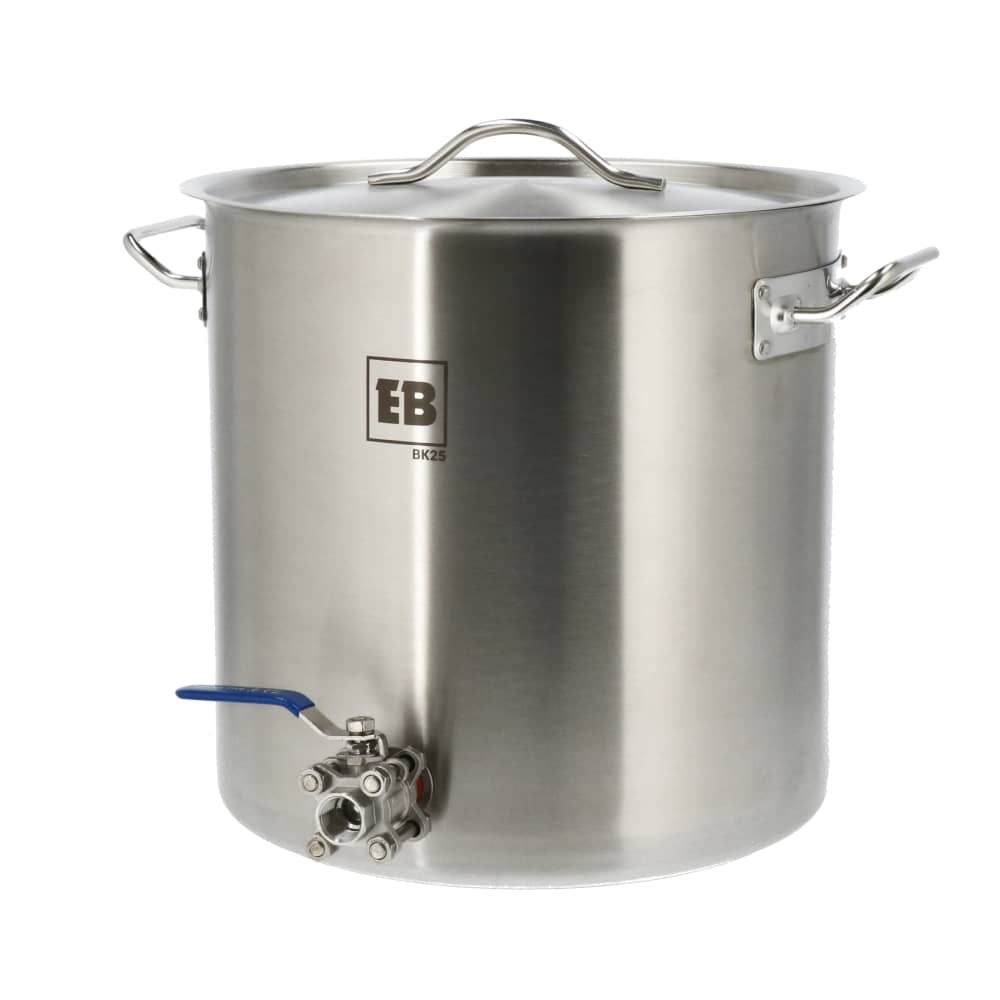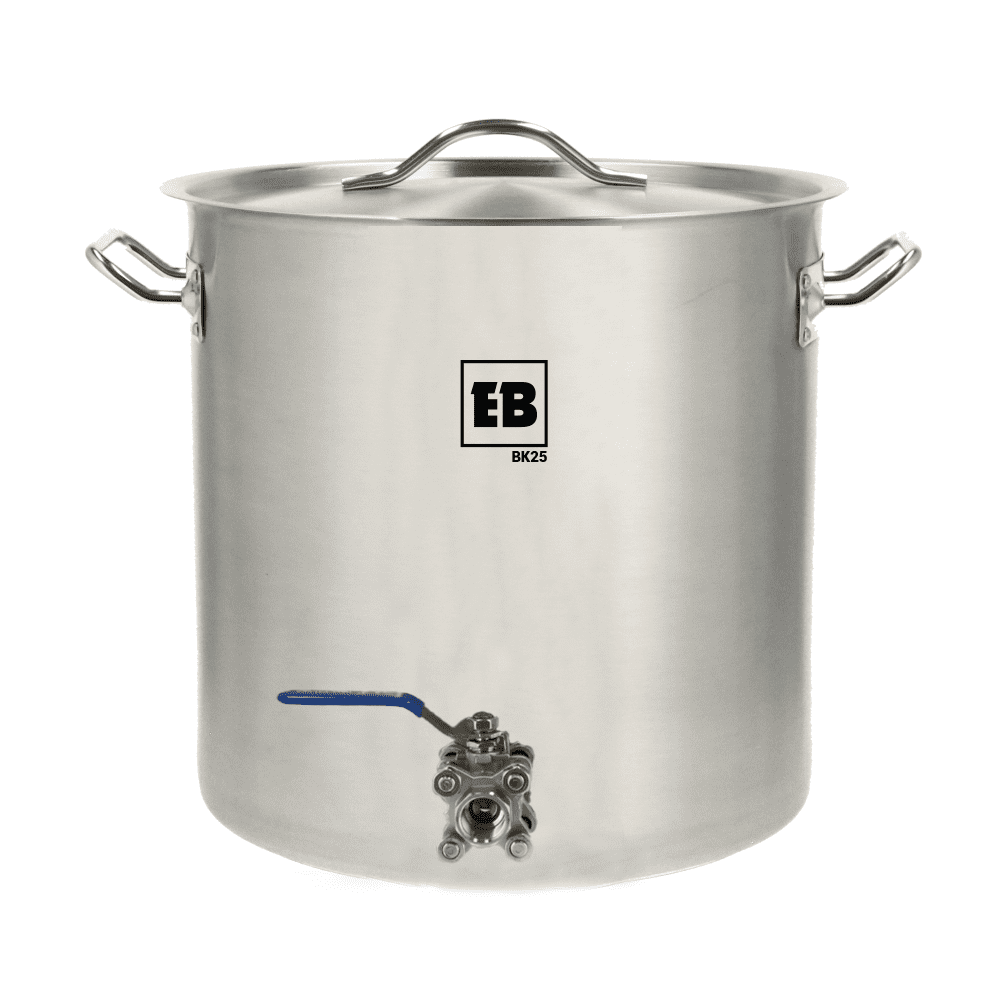 Product information "Easybrew Brewkettle 25 liter with tap"
This 25 liter brew kettle with an extra thick bottom is ideal for brewers who like to brew smaller amounts of beer. High quality.
304 grade stainless steel/INOX
Brushed stainless steel look
25 liter capacity
Sturdy Tri-clad bottom
Sturdy handles
Stainless steel ball valve with handy coupling for a hop bazooka
Laser engraved graduation in liters on the inside of the pan
Inside pan size; D 31,5, H 33,0
Our Easybrew brewing kettles are in principle suitable for induction cooktops. Some cooktops however may not offer an advanced temperature control during mashing. Please use an induction cooktop of which the heating unit matches the diameter of your brewing kettle.