Brewster Beacon All-in-One Brewing System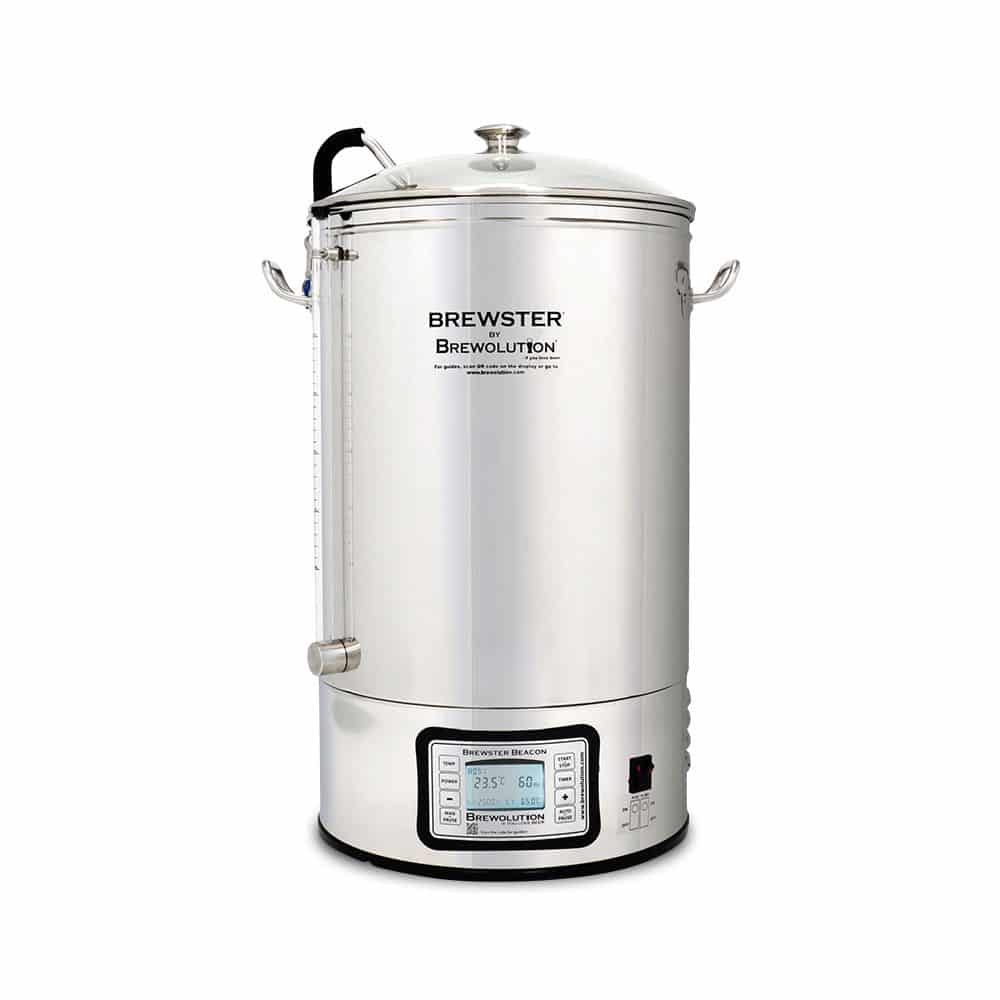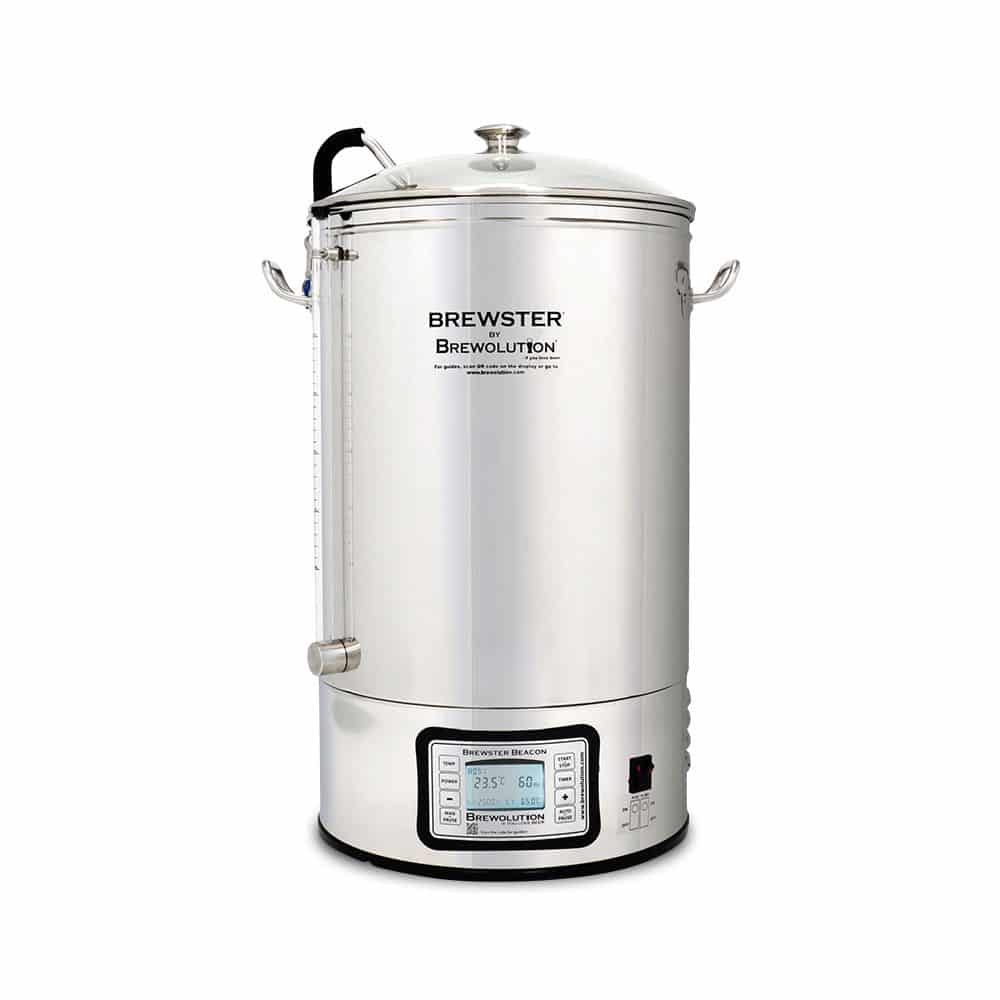 Free shipping
Available, delivery time 1-3 days
Product information "Brewster Beacon All-in-One Brewing System "
Specifications:
Polished stainless steel AISI 304
Weight: 10 kg
Brew capacity 12,5-35 liters, total capacity 40 liters
Dimensions: Height and diameter: 57.5 x 36.0 cm
Heating element with a capacity of 2500 W, located at the bottom of the kettle, therefore avoiding caramelization
The heating element is adjustable from 100 W to 2500 W, in 100 W increments.
Temperature range from 25°C to 100°C, adjustable to 0,1°C.
Temperature control up to 100°C, with +-1°C deviation
Integrated circulation with adjustable flow rate made from stainless steel AISI 304
Stainless steel AISI 304 grain basket with built-in overflow pipe for boil dry protection
The basket can be adjusted in relation to the amount of malt. The basket holds up to 9 kg
Clear and easy to read LCD monitor
Manual or automatic program control with alarms/reminders
Programmable to up to 9 mashing steps and up to 9 hop/spice additions
Built-in memory with capacity for saving up to 10 recipes
Powerful 230 V magnetic pump with separate on/off button. Capacity 8 L./min.
Glass lid ensuring easy visual monitoring of the mashing process
Mounted visible level gauge for easy and accurate reading of the liquid in the kettle. Useful during mashing and sparging.
Stainless steel filter covering almost the entire bottom.
The Brewster pumps the wort out in 3 min. No need to wait for the wort to run out by itself.
The bottom filter reduces sediment by up to 50%
The pump sucks directly from the bottom, through the bottom filter, ensuring no waste of wort.
The grain basket can easily be raised in several steps using the removable handle
Increased malt capacity with the extended overflow pipe.
Easy cleaning and maintenance.
All Brewster Beacons are tested before shipping
English / German manual.
2 year warranty
Properties "Brewster Beacon All-in-One Brewing System "
| | |
| --- | --- |
| Kettel type: | Semi-automatic |
| Kettle volume: | 40 l |