Australian Blends Cabernet Sauvignon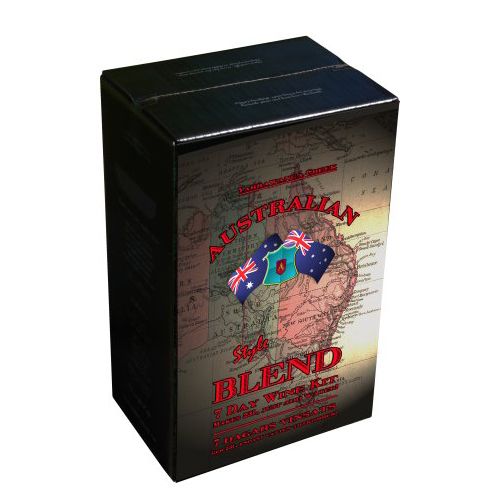 Available, delivery time 1-3 days
Few Available
Product information "Australian Blends Cabernet Sauvignon"
Australian Blends Cabernet Sauvignon. Not only delicious with a meal, but also just to enjoy. Deep red with complex tannins and a soft aftertaste.
Red wine from Australian Cabernet Sauvignon grapes
Quickly on drink level because the tannins and acids need less time to get in balance.
The complete package contains all necessary ingredients and is ready in 7 days.
According to the instructions you make 23 litres of wine with this kit.
Make only 20 litres of this kit and get a better, fuller wine.
Does it not have to be ready that fast? Then leave the bags with yeast-stop and sulphite out. The total process then takes a few weeks longer, but the end result contains fewer additions and gives a 'fairer' end product.