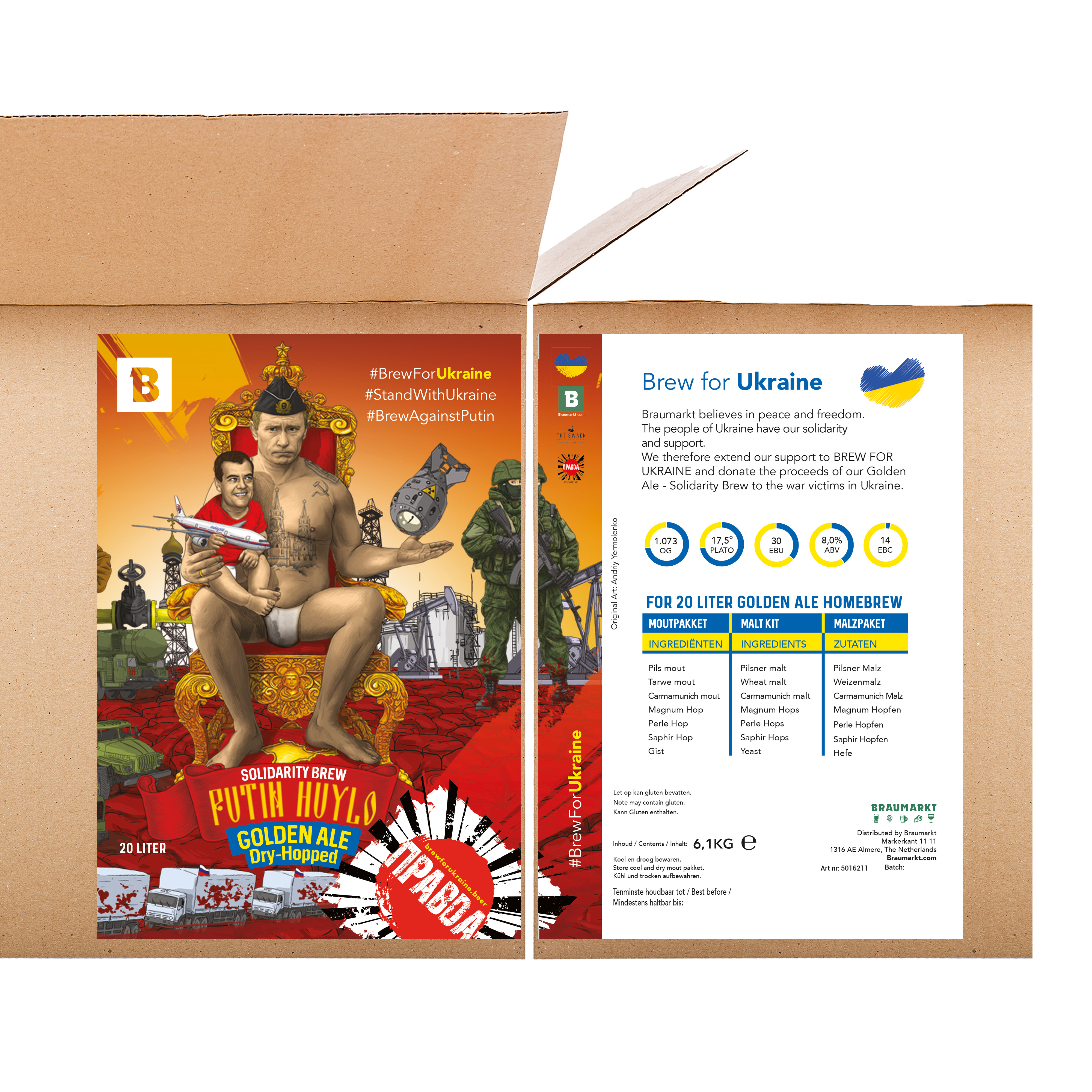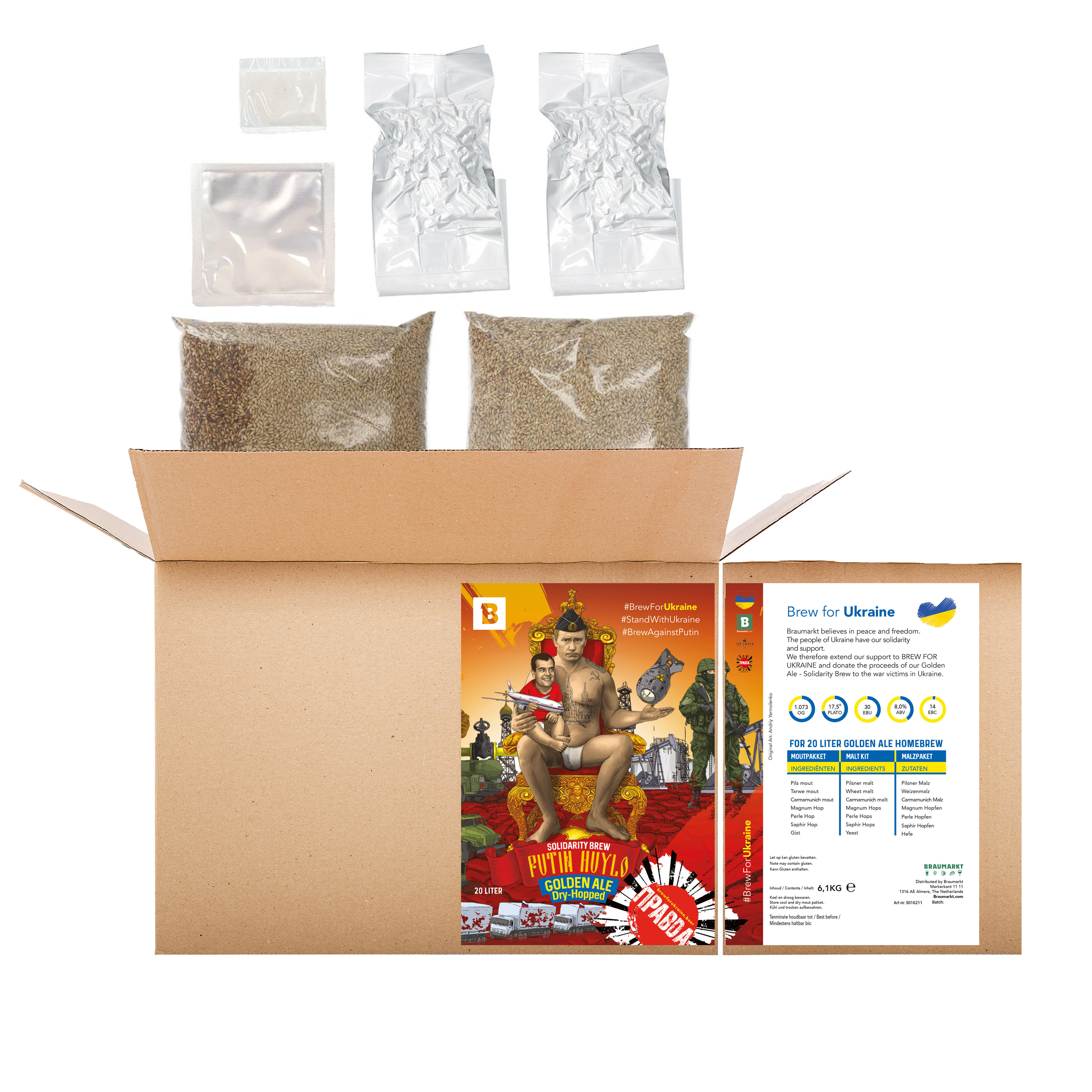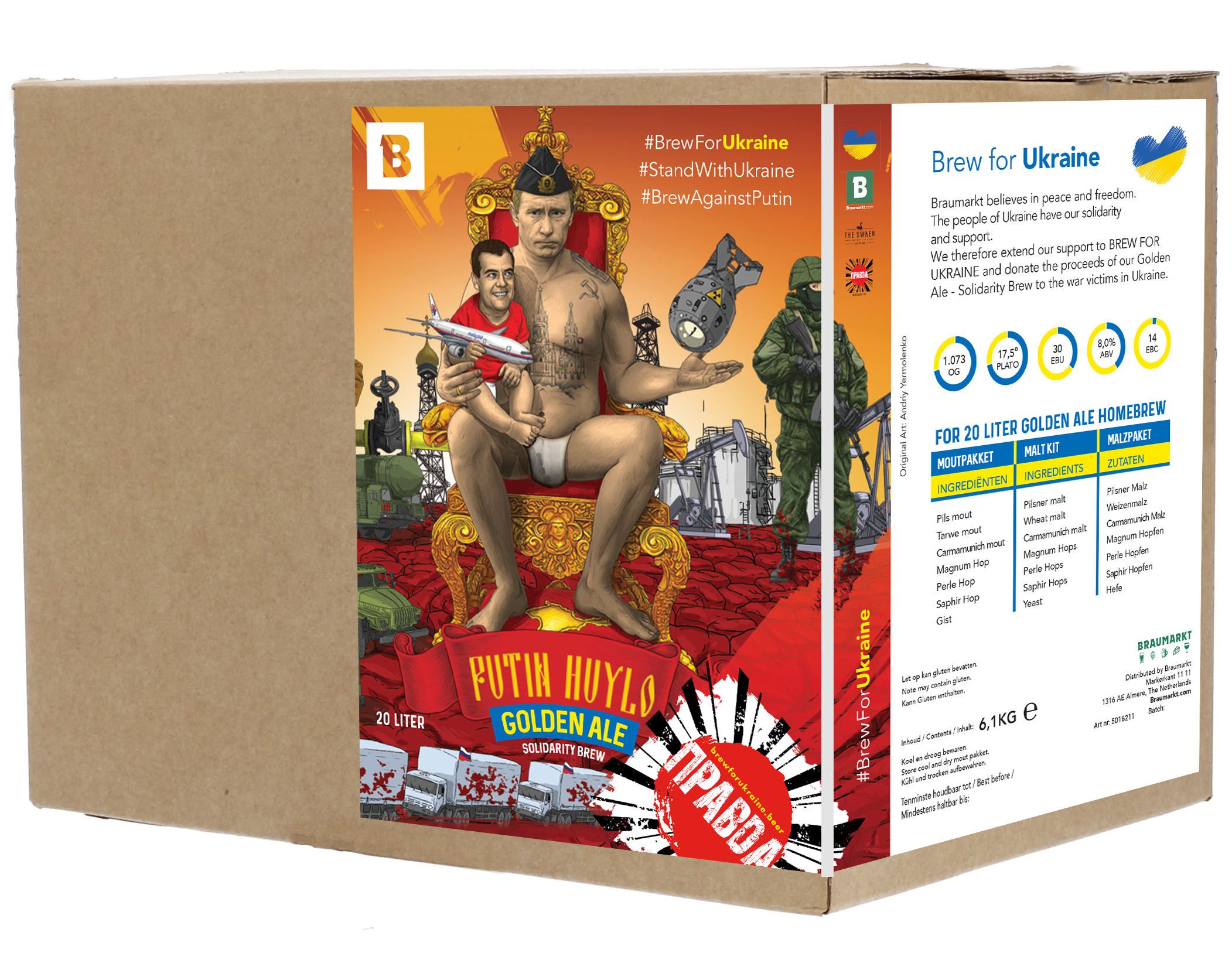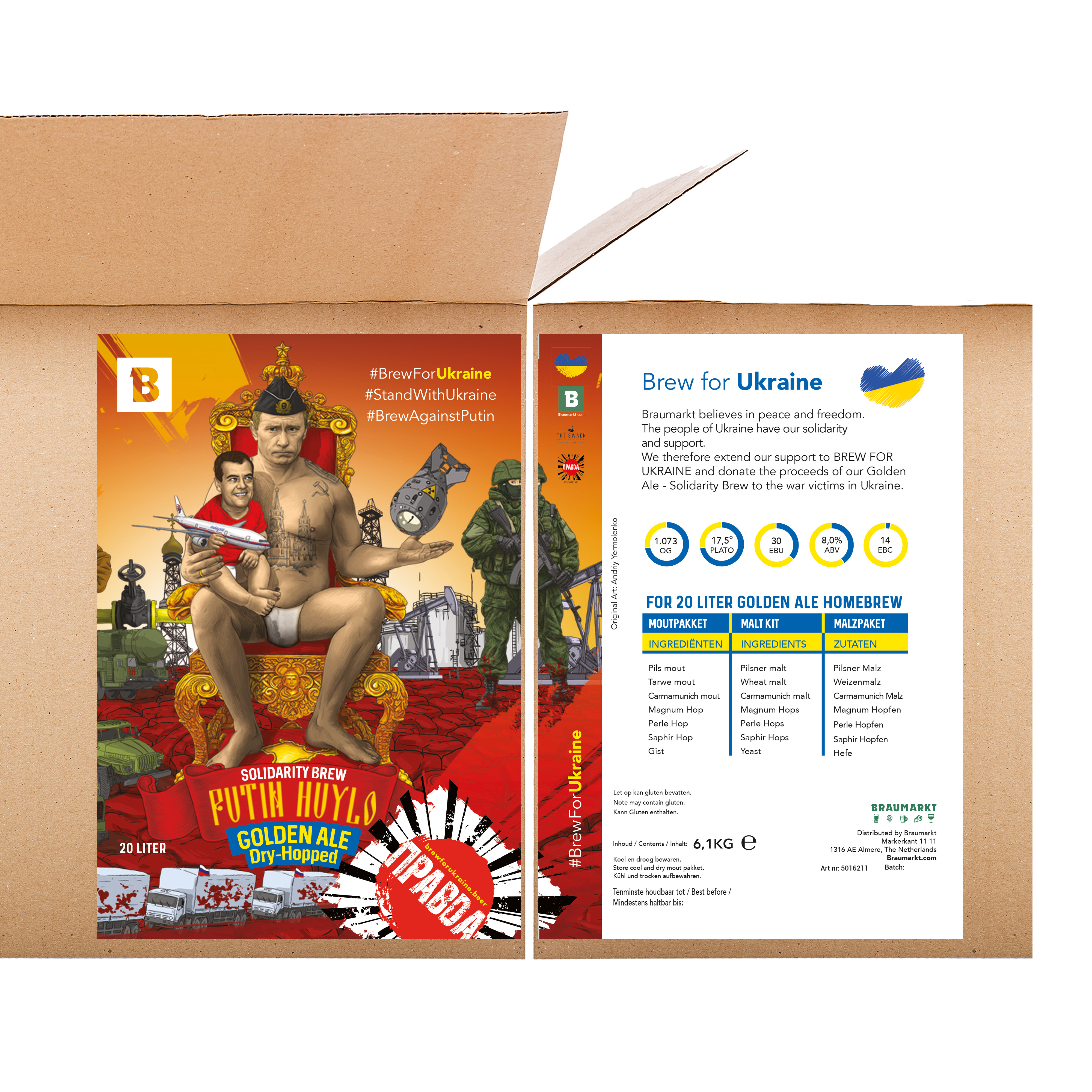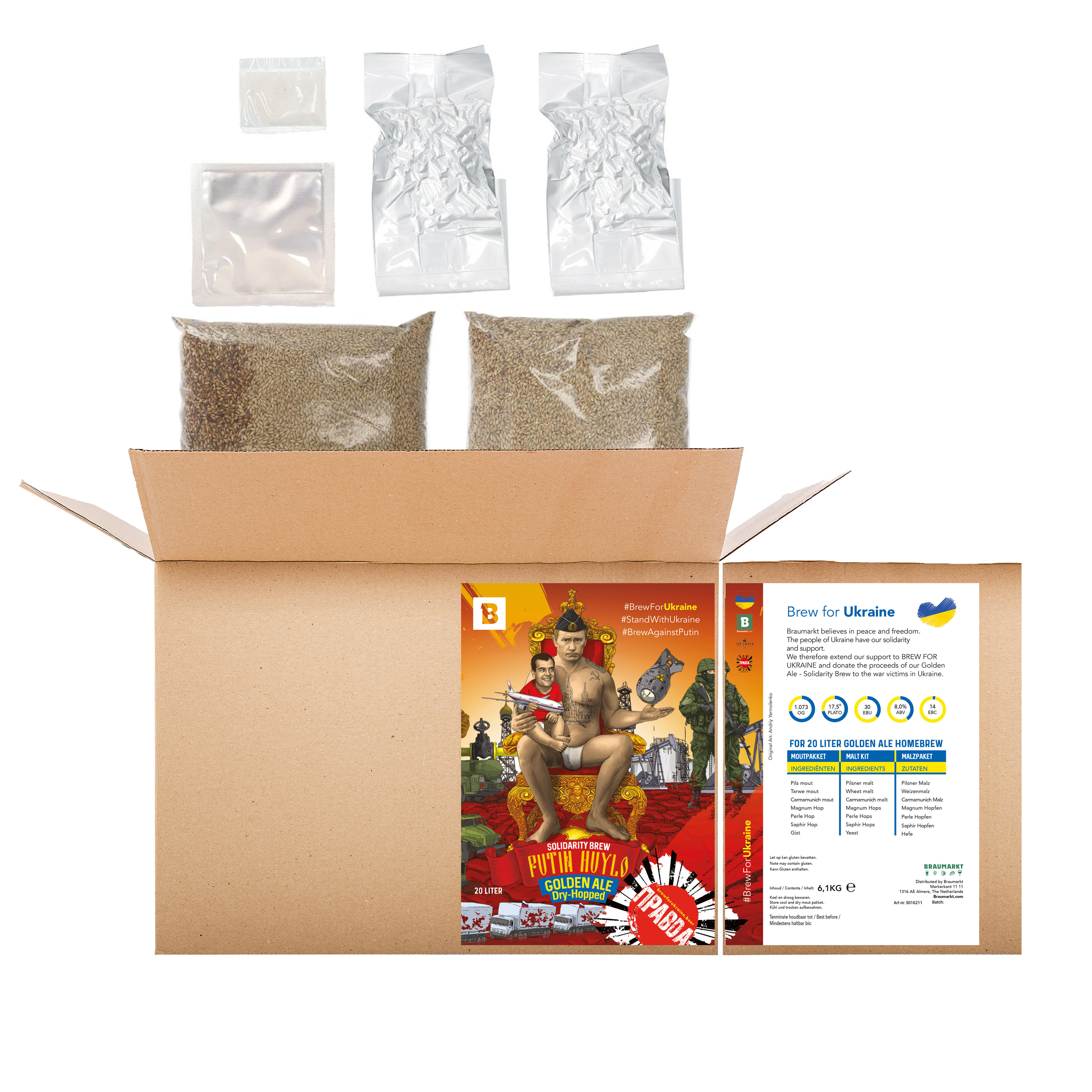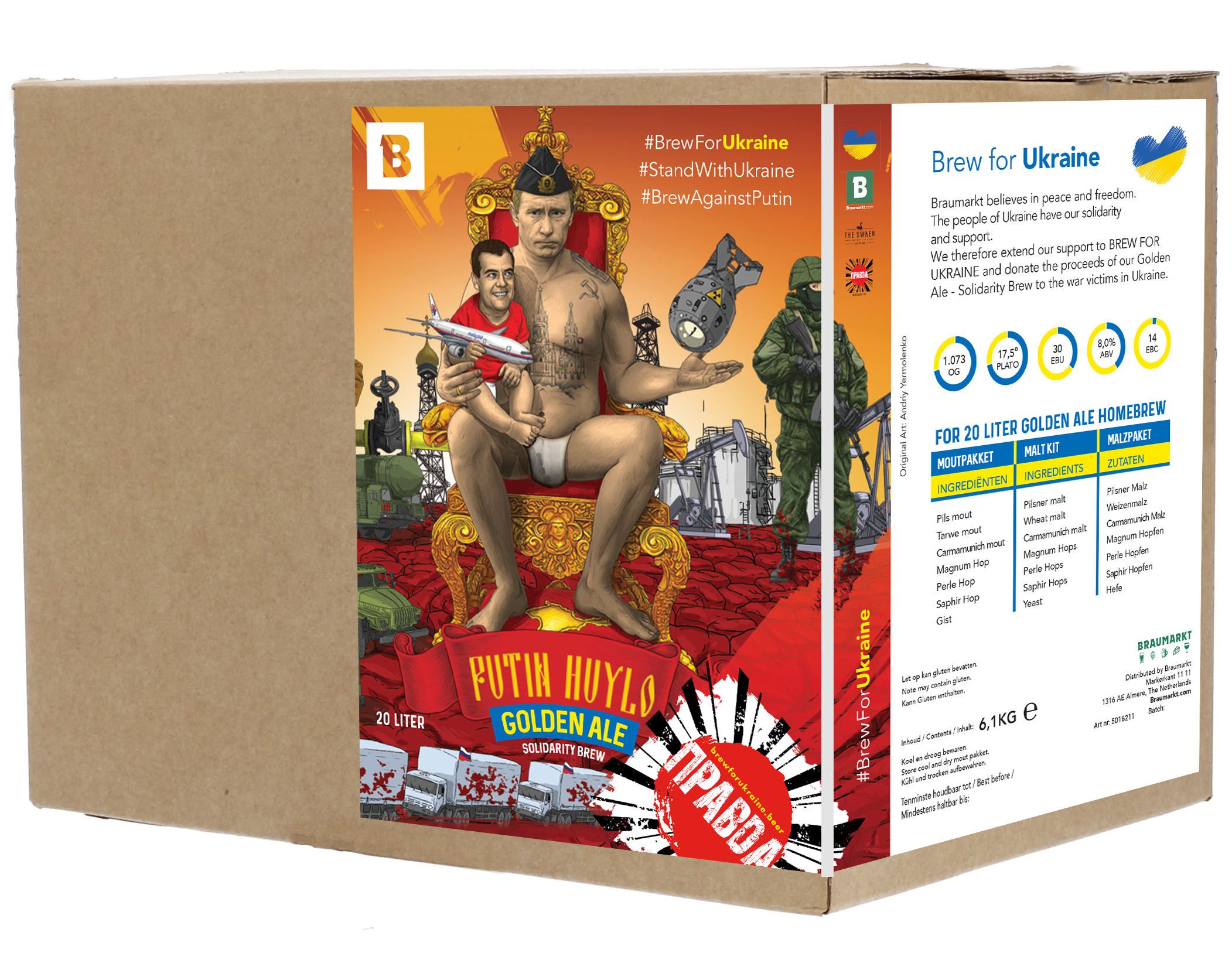 Product information "All Grain Kit #BrewForUkraine - Dry-Hopped Golden Ale "
#BrewForUkraine - Now also for home and hobby brewers
Since the beginning of the war, the Pravda brewery from Lviv or Lemberg (Ukraine) has invited all brewers to brew Pravda's beer worldwide in solidarity. The brewery has made its recipes and labels available for this purpose.
We at Braumarkt believe in peace, unity and freedom. The people in Ukraine have our solidarity and support. That's why Braumarkt is now extending the #BrewForUkraine campaign to home and hobby brewers. By using our new maltpack you can brew Pravda's PUTIN HUYLO DRY-HOPPED GOLDEN ALE according to the original recipe in a quantity of 20 liters at home and thus contribute as a brewer a small part to the help in Ukraine. The malt, hops and yeast required for Pravda's dry-hopped Golden Ale have already been put together in the right quantities.
Join us and brew for Ukraine!

We will donate €15 per sold maltpack to SAVE THE CHILDREN for the war victims in Ukraine.

Ingredients*
Pilsner malt
Wheat malt
Carmamunich malt
Magnum Hops
Perle Hops
Saphir Hops
Yeast
Properties:
OG: 1.073

17,5° Plato

Alkohol: 8,0% ABV

Colour: 14 EBU

Bitterness: 30 EBU
For 20 Liter
*Note: Contains Gluten
Download bottle labels HERE.

Show the world your brewing results and use the following hashtags:
#brewforukraine
#hobbybrewersforukraine
#braumarktforukraine
#brewagainstputin
Properties "All Grain Kit #BrewForUkraine - Dry-Hopped Golden Ale "
| | |
| --- | --- |
| Alcohol content: | 7 to 8 |
| Beer color: | Blond |
| Malt kit type: | Malt - whole grain |
| Volume: | 20L |